The HyperX Alloy FPS Pro tenkeyless mechanical gaming keyboard is down to $49.99 on Amazon. That's a match for the lowest price we've seen, and we haven't seen it drop this low since World of Warcraft Classic came out in August. The keyboard's more regular price is $70, which is what it has been selling at since last year.
This particular version comes with Cherry MX Red mechanical switches. I prefer Red switches because they have great feedback when you're typing without being overly noisy. You might have a different preference. If you like Cherry MX Blue, for example, you can get that version of the keyboard on sale for the same price.
Type on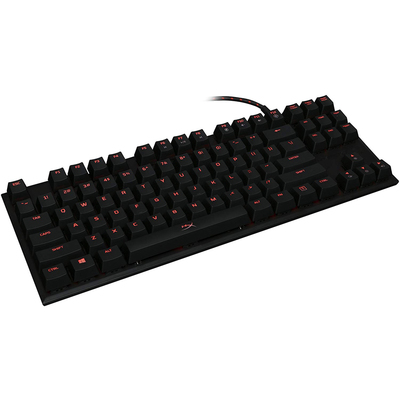 HyperX Alloy FPS Pro tenkeyless mechanical gaming keyboard
A very minimal keyboard for mechanical gamers who don't need a numpad. Uses Cherry MX Red switches for durability and clickiness. Portable design includes detachable cable. Has anti-ghosting and N Key rollover. Red dynamic lighting effects.
$49.99 $70.00 $20 off
The HyperX Alloy is a beautiful, minimal keyless keyboard. That means it does not have the numpad on the side, but that's ok because the smaller size lets you be even more precise. This sort of design is preferred by a lot of competitive gamers because it brings the mouse closer to you, allowing for faster reflexes. It also just looks nicer and takes up less space on your desktop, which can be a benefit for you when space is at a premium.
It's designed with a solid steel frame and helps preserve your desktop real estate. Plus, you can take it on the go and game anywhere. Not only is it smaller due to the tenkeyless design, it also has a detachable cable. That makes it an easy keyboard to pack up when you're on the move.
The Cherry MX Red mechanical switches give you ultra responsiveness with high precision key contact. The keyboard also has dynamic LED red backlighting that you can illuminate and customize with six LED modes and five brightness levels. Amazon users give the keyboard 4.4 stars out of 5 based on 547 reviews.
We may earn a commission for purchases using our links. Learn more.