Best gaming phones 2023
Mobile gaming minus the compromises.
QUICK MENU
1. At a glance
2. Best overall
3. Best multipurpose
4. Best value
5. Best budget
6. Best foldable
7. Best software
Almost any phone can run free-to-play titles like Angry Birds or Subway Surfers, but for more graphically demanding games, you'll need one of the best Android gaming phones with beastly internals and superb optimization.
Some of the best Android games are PC or console ports that — even in their downgraded state — run significantly better with more powerful chips, a lot of memory, and faster displays. Cloud streaming services like Xbox Game Pass for Android may process data outside of your phone, but a smooth 120Hz and above panel and strong GPU still make a tangible difference. So you have every reason to make sure your next phone delivers all of it in stride.
We think the ASUS ROG Phone 7 Ultimate is the best overall gaming phone, but if that doesn't strike your fancy or is out of your price range, there are plenty of other options worth considering. Here are some of the best Android phones for gamers.
At a glance
Best overall
Go big or go home
Reasons to buy
+
Fantastic AMOLED display
+
165Hz refresh rate and HDR10+
+
Snapdragon 8 Gen 2 with 16GB RAM
+
Giant 6,000mAh battery
+
Multipurpose, customizable ultrasonic triggers
+
IP54 dust and splash resistance
+
Bloat-free, clean Android experience
Reasons to avoid
-
No expandable storage
-
No wireless charging either
-
Large display makes it harder to hold
ASUS and its offerings continue to push the limits of what we expect from smartphones, and that applies especially to the world of mobile gaming. The new ASUS ROG Phone 7 Ultimate is among the most powerful we've ever seen, taking the crown for best Android phone for gaming by far.
Powering all of your games is some of the best silicon in the business. The ROG Phone 7 Ultimate contains the mighty Snapdragon 8 Gen 2, which has better processing speeds and improved efficiency compared to the Snapdragon 8+ Gen 1. According to the tests conducted during our review, the ROG Phone 7 Ultimate toppled every other Android phone in terms of performance benchmarks.
Beyond the chipset, the ROG Phone 7 Ultimate beats its competition in the hardware specs arena by most other gaming metrics. It destroys the likes of the S23 Ultra in terms of performance, as proven by our hands-on testing and benchmark scores. We also have no doubt that its performance is equal to or rivals that of the iPhone 14 Pro Max and Xiaomi 13 Ultra. You get a whopping 16GB of RAM in the single variant available. We'll also note that the ROG Phone 7 Ultimate lineup lacks expandable storage, but you get 512GB of internal storage which is insane. You'll have no trouble fitting a bunch of games at once.
We were most excited to note that the ASUS ROG Phone 7 Ultimate boasts an IP54 splash and dust resistance rating. This isn't found in any other dedicated gaming phone. The ROG Phone 7 Ultimate also offers an astounding 165Hz variable refresh rate simultaneously at up to 1200 nits of brightness. Our ASUS ROG Phone 7 Ultimate review notes that the gigantic 6,000mAh battery easily sustains these features and charges back up in a flash thanks to 65W wired charging support.
Let's also not forget the customizable ultrasonic triggers built into the shoulders of the phone, the loud stereo speakers that sound phenomenal, and the dual USB-C ports found on this amazing gaming phone from ASUS. Outfitted with such beastly gear, the ROG Phone 7 Ultimate handles high-res graphics or fast-paced shooters with absolute ease. If you're in the market for a dedicated smartphone and have cash to spare, this ASUS phone has our vote.
Best multipurpose
Got the goods to game
Reasons to buy
+
Stunning QHD+ display with 120Hz refresh rate
+
Internals can handle games really well
+
Fantastic cameras and battery life
+
Great haptics
+
IP68 rating
+
S Pen functionality
Reasons to avoid
-
Too big for one-handed use
-
No headphone jack or microSD card slot
Samsung doesn't explicitly market the Galaxy S23 Ultra as a gaming smartphone, as it focuses more of its marketing machine on other features like the S Pen. But the brand wouldn't be wrong to throw in a comment or two about its gaming chops. With an IP68 water and dustproof rating, the S23 Ultra is robust for its large size. Pop the hood and you'll let out a long, impressed whistle of admiration. Unlike its predecessor, the S23 Ultra delivers buttery smooth performance consistently without the throttling issues that we saw in the S22 Ultra at launch.
The S23 Ultra excels at streaming games from Xbox Game Pass, working like a charm when pairing it with a compatible Bluetooth controller. The 120Hz refresh rate gives the screen the fluidity necessary to keep games looking smooth, while the Snapdragon 8 Gen 2 for Galaxy inside is more than enough to handle today's latest mobile titles.
The 6.8-inch QHD+ Dynamic AMOLED 2x panel is hands down the best screen on the market, providing plenty of screen real estate for gaming. Battery life holds up well because the 120Hz refresh is dynamic, so it doesn't kick in for everything you do on the device. Even at high refresh rates, 5,000mAh is a lot of juice so you won't face any battery anxiety at all. Pair that with the 45W wired and 15W wireless charging speeds and all your worries will dissolve into thin air.
Best value
Go all-in on gaming
Reasons to buy
+
Buttery smooth, notch-less 120Hz AMOLED display
+
Robust cooling system
+
Fast Snapdragon 8 Gen 2 processor with tons of RAM
+
Red Core 2 co-processor for gaming
+
Built-in trigger buttons for extra control
+
6,000mAh battery + 65W super fast charging
+
Headphone jack (!)
Reasons to avoid
-
Design isn't for everyone
-
Front camera is a mess
-
Lacks IP rating and wireless charging
You don't need to be very familiar with Nubia or even recognize that it's a sub-brand of ZTE. What you do need to know is that the brand's RedMagic 8 Pro is one of the most fully-featured gaming phones you can buy, so if your interest in mobile gaming has you seeking something unique, you owe it to yourself to consider picking it up.
There's a lot about the RedMagic 8 Pro that stands out. Starting first with its display, the phone sports a notch-less 6.8-inch AMOLED, along with a 120Hz refresh rate. Its smoothness contributes to a wonderful gaming experience, just as Qualcomm's Snapdragon 8 Gen 2 does. The addition of the Red Core 2 gaming co-processor results in speedy performance unlike any other Android phone right now, as we found in our review. With up to 16GB of RAM and 512GB of internal storage, including 5G connectivity, it has plenty to enjoy a good game with.
Being a gaming phone, it really stands out with features catering to those expectations. The RedMagic 8 Pro has built-in triggers on the phone's frame for more precise controls, plus an improved cooling system that includes an active fan to keep those rising temperatures in check when necessary. Embracing the full-blown gamer aesthetic, the cooling fan features RGB lighting that you can enjoy looking at thanks to the semi-transparent back of the Transparent Void variant. That's a technically laudable feat and one you won't find on another phone. The Matte Black model has a fan and RGB lighting too, but it obviously isn't see-through.
Even with all that, Nubia managed to squeeze in a 6,000mAh battery and include a 65W charger. So in about half an hour or so, you can go from empty to full power.
Best budget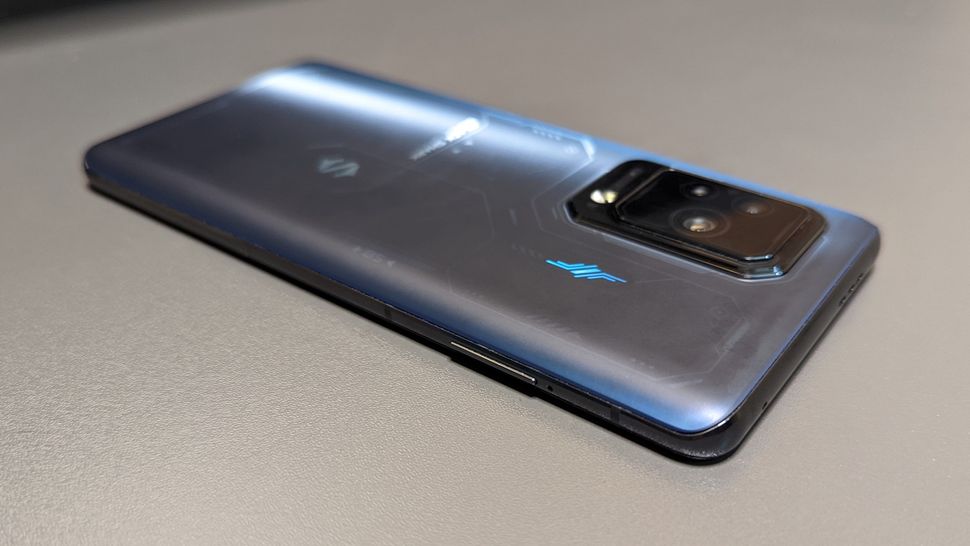 Ready to entertain
Reasons to buy
+
Gorgeous 144hz AMOLED display and customizable RGB lighting on the back
+
Improved cooling system
+
Magnetic pop-up triggers that can be customized
+
Solid internals to keep playing
+
120W fast charging with brick in the box
+
Outstanding speakers
Reasons to avoid
-
Tons of bloatware
-
No headphone jack
-
Lacks waterproofing and wireless charging
Xiaomi may not be top of mind when it comes to mobile gaming, so prepare to be surprised. Black Shark is a Xiaomi sub-brand that focuses on working the company's magic in the mobile gaming niche. We all know that Xiaomi thrives on budget-busting smartphones that cut a few corners to deliver impressive mid-rangers. Now imagine using that formula but for a gaming phone.
The Black Shark 5 Pro is exactly what we just described; a value gaming phone that aims to satisfice by trading off some cleverly calculated features. There's a combination that definitely works here because you get the high-end Snapdragon 8 Gen 1 processor, 8GB to 16GB of RAM, and 128GB or 356GB of internal storage. Smooth gameplay shouldn't be a problem, especially with the Black Shark 5 Pro's nine-layered cooling system to keep excess heat at bay. Touch-centric games get a nice boost from the 720Hz touch response rate.
You'll be pleased with the 144Hz 6.67-inch AMOLED display that has the visual splendor you can appreciate while playing a game. The Black Shark 5 Pro's design isn't as insane as some other gaming phones, though you still get a cool RGB light on the back which is thoroughly customizable. Battery life holds up well, and with Xiaomi's 120W HyperCharge technology, you could be back up and playing again a lot faster than before.
Use this phone with any game on Google Play or Xbox Game Pass, and you should have no issues. Those built-in magnetic triggers eliminate the need for a separate controller and you can even use them in your day-to-day usage by assigning custom functions to the triggers. We were disappointed with the Black Shark 5 Pro's price considering the older Black Shark 4 Pro was delightfully cheap, but it's still a great value buy overall. After all, this phone held its own against older yet powerful flagships like the S22 Ultra and the ROG Phone 6 in the performance benchmarks we conducted during our hands-on testing.
Best foldable
Two displays, one phone
Reasons to buy
+
Large 7.6-inch AMOLED with 120Hz refresh rate
+
Outstanding internal hardware
+
Outer screen is useful for day-to-day tasks
+
IPX8 water resistance
+
Noticeably better performance over last generation
Reasons to avoid
-
No expandable storage
-
Insanely costly
The Samsung Galaxy Z Fold 5 is a fabulous foldable that takes gaming to a whole new level. The differentiator for the Z Fold 5 is the foldout screen that unfurls to a massive 7.6 inches, giving you a large canvas for playing the latest games. The inner and outer AMOLED screens have a 120Hz refresh rate, ensuring smooth playback of your favorite games.
As for the hardware itself, the Snapdragon 8 Gen 2 for Galaxy is the best chipset you'll find on Android, delivering more than enough power for even the most demanding of games. With 12GB of LPDDR5 RAM and up to 1TB of UFS 4 storage out of the box, there's more than enough memory for multitasking here, and you can easily store all of your games.
In terms of connectivity, you get global 5G bands and Wi-Fi 6E, and Bluetooth 5.3. Oh, and a nifty addition this year is IPX8 water resistance, making sure that you can continue gaming while at the pool. And finally, there are stellar cameras here, so when you're not playing games, you can take stunning photos in just about any lighting scenario. The 4,400mAh battery ensures you get a full day's use, and there's 25W fast charging along with wireless charging.
It's not just the chipset and other internals that have seen improvement. Samsung has finally refined its flexible display technology, and the robust hinge is built to endure. You'll notice the improved hinge immediately compared to the last-gen Z Fold 4, especially now that the Z Fold 5 folds completely flat. This is a better, faster, and more power-efficient foldable in every way, making for a fun gaming experience.
Best software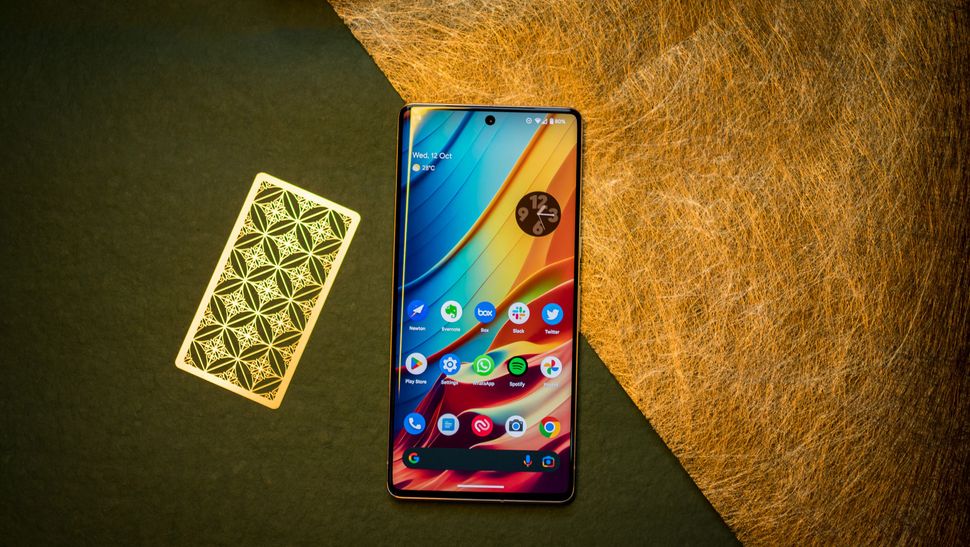 The phone for game streaming
Reasons to buy
+
Gorgeous design
+
High-quality AMOLED screen
+
Plenty of power
+
Good battery life
+
Latest Android features
+
Great Pixel camera
Reasons to avoid
-
No charger in the box
-
Some software bugs remain
With the Pixel 7 Pro, Google is finally offering a phone that is one of the best in its category. The phone has a vibrant LTPO OLED panel with a 120Hz refresh, and with Google's custom and powerful Tensor G2 chipset under the hood, it's fantastic for playing games on the go. Google's in-house silicon handles any game without stuttering, be it Call of Duty: Mobile or Genshin Impact.
It isn't lacking when it comes to memory or storage either. You get 8GB of RAM as standard along with 128GB of storage. The trio of 50MP, 48MP, and 12MP lenses at the back form one of the best camera setups you'll find on any phone today, and the 5,000mAh battery lasts all day — even with extended gaming sessions.
The hardware on offer makes the Pixel 7 Pro a great choice for streaming services, and the icing on the cake is that the phone is a stellar value, much lower in price than other Android flagships.
Your best Android gaming buddy
Why you can trust Android Central Our expert reviewers spend hours testing and comparing products and services so you can choose the best for you. Find out more about how we test.
If you're upgrading to a new phone and want something that can handle gaming with ease, the ROG Phone 7 Ultimate is your best bet. It's an easy contender for phone of the year and is packed with pretty much all of the features you'd want for gaming and daily use. The ASUS gaming phone has the beefiest internals available inside any Android phone right now. Our testing aligned with the on-paper performance benchmarks, so you can rest assured that it is a gaming powerhouse.
Without a doubt, one of the best aspects of the Phone 7 Ultimate after performance is its display. It uses a Samsung-made AMOLED panel that is just as vibrant and colorful as ever and it enables a sublime 165Hz refresh rate. This results in your eyes being treated to one of the best displays that exist on a smartphone right now, which contributes to a better user experience whether you're gaming or using your phone for other tasks.
Another highlight of the ASUS ROG Phone 7 Ultimate is its sheer specs. With a Snapdragon 8 Gen 2 chipset, IP54 water and dust resistance, 16GB of RAM, 512GB of storage, and a humungous 6,000mAh battery, this is a phone that's outstandingly fast, has plenty of room for all of your local files/games, and can easily get through a full day of use. The ROG Phone 7 Ultimate isn't a cheap or easily accessible device. However, if you have the means to buy it, it's without a doubt the best Android phone for gaming.
If you need something more readily available and versatile, the S23 Ultra is the obvious choice. It has high-end internals and an even better, more vibrant AMOLED screen, and manages to undercut its rival because of its IP68 rating, wireless charging, and a stylus for added functionality. You still need to pay a lot more though, and the Samsung phone still lacks gamer-esque features like the ROG Phone's ultrasonic triggers, additional USB-C port, and an extra OLED on the rear.
Sign up for Black Friday email alerts!
Get the hottest deals available in your inbox plus news, reviews, opinion, analysis and more from the Android Central team.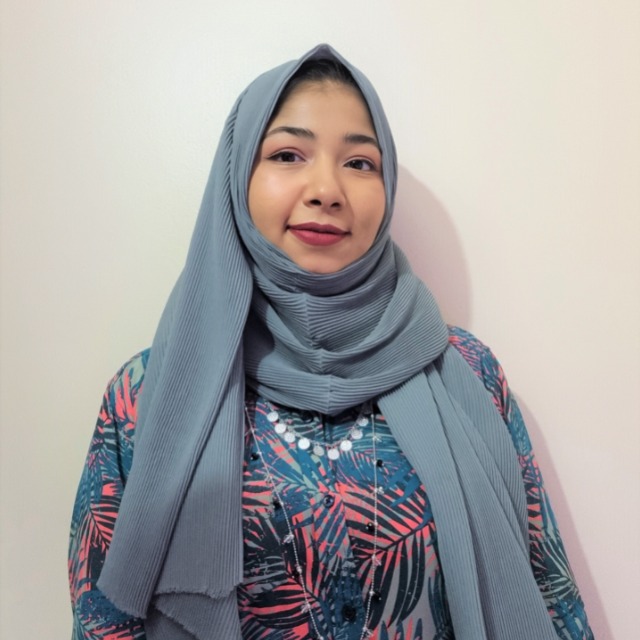 Editor — Accessories, speakers, and tablets
Namerah enjoys geeking out over accessories, gadgets, and all sorts of smart tech. She spends her time guzzling coffee, writing, casual gaming, and cuddling with her furry best friends. Find her on Twitter @NamerahS.