Best OnePlus phones 2023
OnePlus has plenty of standout options if you're in the market for a new phone.
Quick Menu
1. At a glance
2. Best overall
3. Best foldable
4. Best value
5. Best mid-range
6. Best budget pick
7. Still going strong
OnePlus started out in 2014 with the OnePlus One, and it is now a major phone manufacturer that sells its devices in over 30 countries. The company makes a wide variety of phones, and it just made its debut in the foldable segment. I used all the phones OnePlus released in its ten-year history, including the terrific OnePlus 5, the OnePlus 7 Pro and its motorized camera system, and more recently the OnePlus 11 and Open.
So when it comes to OnePlus's extensive device portfolio, I know what I'm talking about. This is the best time to switch to OnePlus; the manufacturer is doing all the right things in the flagship and budget segments, and its phones are a legitimate alternative to what Samsung has to offer — particularly in North America, where other Chinese brands like Xiaomi, OPPO, and Vivo don't have an official presence.
If you're interested in seeing what the company has to offer, these are the best OnePlus phones you can buy right now.
At a glance
Best overall
The best OnePlus phone you can get
Reasons to buy
+
Incredible hardware
+
Best camera on a OnePlus phone yet
+
Fantastic 120Hz AMOLED panel
+
Fabulous battery life with 100W charging
+
Four Android OS updates
+
Good overall value
Reasons to avoid
-
Games limited to 60fps
-
Base model has slower UFS 3.1 storage
-
Charger isn't as good as last year
-
No wireless charging
The OnePlus 11 continues to be a fantastic choice if you want to get your hands on a OnePlus phone. What makes it stand out is that it has upgrades that were traditionally limited to the Pro models — like a vibrant QHD+ AMOLED panel with 120Hz refresh — but at the same time, you get a great overall value. It's this value that makes the device such a strong contender; it undercuts the likes of the Galaxy S23 and Pixel 8 Pro while still offering a versatile camera package, terrific internals, and a large battery with 100W charging tech.
I used the OnePlus 11 quite a bit, and I think the company did a magnificent job with the design. The device is sleeker than most of its rivals and has an excellent in-hand feel, and the camera housing at the back immediately grabs attention. The Titan Black model has a great texture at the back, and overall, there isn't much that the phone doesn't get right on the design side of things.
The hardware is another area where you'll find a lot of positives. With a Snapdragon 8 Gen 2 under the hood and 8GB of RAM and 128GB of storage for the base version, the OnePlus 11 ticks all the right boxes, and it is one of the fastest phones I used. While the software situation over the last two years meant that recent OnePlus phones couldn't take full advantage of all the hardware prowess — they were buggy out of the box — that isn't an issue here. OxygenOS 14 on the OnePlus 11 is stable, and the interface is fluid in daily use.
Of course, you don't get the same clean interface as legacy OxygenOS builds, but it is good to use, and you get a lot of customization options. And then we come to the camera; this is the biggest reason to get the OnePlus 11. I used all the OnePlus phones to date, and while I enjoy the hardware and design, they haven't had the best cameras. That changed with the OnePlus 11, and the camera system combined with Hasselblad tuning gives the phone a distinct advantage over its predecessors, and it holds up against the likes of the Galaxy S23.
Ultimately, what you're getting here is a good bargain. The OnePlus 11 has the same caliber of hardware as phones that cost a lot more, and you get standout cameras, fluid software, and a battery that easily lasts a day. Yes, the OnePlus 12 is on the horizon, but that phone won't be available until at least February 2024, and if the hardware is any indication, it is going to be costlier. I see the OnePlus 11 being relevant well into 2024 — if OnePlus continues to sell it.
Best foldable
An outstanding foldable
Reasons to buy
+
Striking design and build quality
+
Smooth hinge with no visible crease
+
Excellent performance
+
Useful multitasking features
+
Fast charging with stellar battery life
+
Great cameras
+
Four Android OS updates
Reasons to avoid
-
No wireless charging
-
Games locked to 60fps
-
Missing standard Android features
If you're ready to switch to a foldable, the OnePlus Open should be at the top of your list. This is technically OnePlus's first foldable, but it was manufactured in collaboration with OPPO, so it uses all the learnings gained from the Find N series over the last two years. The result of that is the foldable is better than what you get with Samsung's latest Galaxy Z Fold 5.
Let's start with the hinge. The Open has a smoother hinge that's easier to use, and it closes fully flat. But its biggest differentiator is that there is no visible crease. I don't mean that the crease is invisible, but in daily use, you don't notice it at all. That wasn't the case when I used the Z Fold 5, and if anything, Samsung has the most visible crease of any foldable I used. With the Open, you just get a large inner screen that's a delight to use, and a big part of that is down to the seamless crease that doesn't get in the way.
Also, the size is ideal. The Open is smaller and a lot lighter than the Galaxy Z Fold 5, and the leather back makes it easy to hold. I also like the matte texture on the sides, and overall, it's clear that a lot of attention went into the design of the foldable. On that note, the camera housing at the back is unmissable, and you get a terrific imaging system that's on par with the best foldables.
Scratch that — these are the best cameras you'll find on a foldable today. The software also has a lot of extras that let you take full advantage of the flexibility of the foldable form factor, and while I noted several software issues in my OnePlus Open review, those have all been rectified.
I also need to mention the outer screen, because it is just right. It isn't tall and narrow like what you get on the Galaxy Z Fold 5, and for most tasks that take less than five minutes, I found myself just using the cover screen, only switching to the inner screen to write emails, browse, or stream content.
Ultimately, the OnePlus Open is a groundbreaking foldable, and it beats the Galaxy Z Fold 5 in all meaningful areas while still somehow being more affordable. Nice one, OnePlus.
Best value
The best value of any OnePlus phone
Reasons to buy
+
Similar design as the OnePlus 11
+
Excellent 50MP camera at the back
+
Large battery with 100W charging
+
Stellar for gaming
+
Best value in OnePlus's portfolio
Reasons to avoid
-
Poor auxiliary cameras
-
No wireless charging
-
Fingerprint sensor is located too low
-
No IP rating
-
Not launching outside India
My main quibble with the OnePlus 11R is that it is limited to India. That's a real letdown, because the value you're getting here is absolutely ridiculous. It basically has the best features of the OnePlus 11, but you end up paying a lot less.
Sure, the screen doesn't have dynamic refresh, but you still get a vibrant 120Hz AMOLED option, and while it's on the older Snapdragon 8+ Gen 1, I didn't notice any difference in daily use against the OnePlus 11. You get a terrific 50MP camera at the back, and even though it doesn't have Hasselblad tuning, it somehow delivers a similar quality of photos as the OnePlus 11.
More than anything else, it's the camera that makes the OnePlus 11R such a great device to consider. As I said in my OnePlus 11R review, it doesn't make much sense to buy the regular OnePlus 11 when this is available. After all, you're getting a phone that looks identical, has great hardware, a stellar camera, and amazing battery life with the same 100W charging tech.
The only negative is that the auxiliary cameras aren't as good as that on the OnePlus 11, and you miss out on a zoom lens. But if you don't need that particular lens, the OnePlus 11R is a phenomenal value, and the obvious device to get if you're in India. OnePlus should consider bringing this variant to more regions. And if you're eyeing this device in India, my suggestion would be to get the Solar Red model — it is exquisite.
Best mid-range
The best OnePlus mid-ranger
Reasons to buy
+
Good 120Hz AMOLED screen
+
Same 50MP camera as OnePlus 11
+
Powerful hardware is great in daily use
+
IP54 ingress protection
+
Faster software updates than previous years
+
Stellar battery life with fast 80W charging
Reasons to avoid
-
Sub-par macro lens
-
Still no wireless charging
The last two Nord releases didn't do much to push the needle forward, but that changed with the Nord 3. With considerable upgrades across the board, the Nord 3 has all the ingredients of a great mid-range phone.
The Dimensity 9000 also makes a big difference, as it allows the Nord 3 to be much better at gaming. This was an issue over the last two years, and thankfully, the Nord 3 plays intensive titles without breaking a sweat. I rather like the design as well; it doesn't look quite as busy as last year, and the cleaner aesthetic makes the device look a little more upmarket.
But the biggest upgrade is around the cameras, with the Nord 3 featuring a 50MP module that takes outstanding photos in any situation. I talked about this extensively in my Nord 3 review, but the high-level overview is that you're getting a higher-quality sensor and much better software tuning, resulting in photos and videos that are on par with the best phones in this category.
There's also a larger 5000mAh battery this time, and I easily got over a day's worth of use consistently. And with 80W charging, the battery takes just over 40 minutes to fully charge, and that just makes things highly convenient if you don't want to leave the device plugged in overnight.
Best budget pick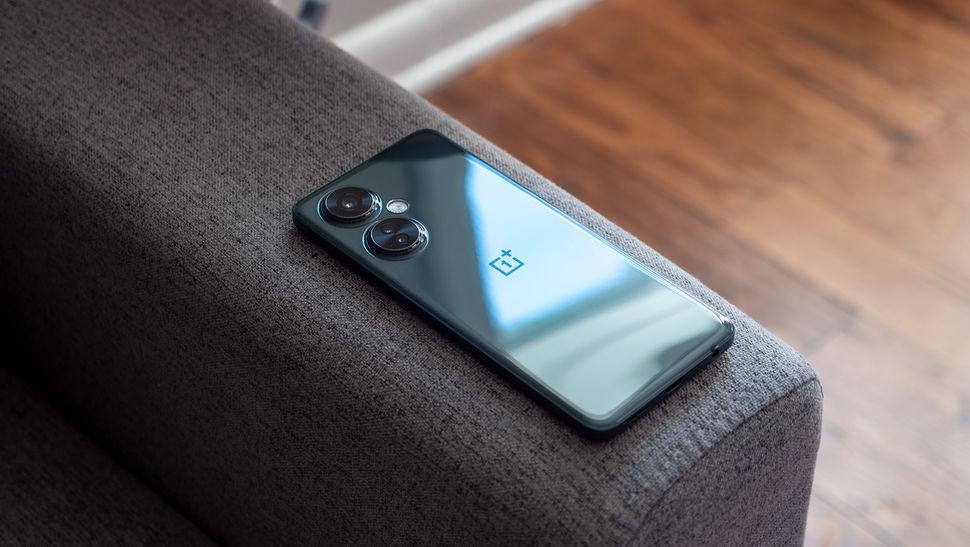 Best entry-level OnePlus phone
Reasons to buy
+
3.5mm jack and microSD card slot
+
5G connectivity and NFC
+
Great-looking and feeling build
+
Lots of software features
+
Great battery life and ultra-fast charging
Reasons to avoid
-
Gaming performance is lacking
-
Difficult to use with USB gaming controllers
-
Only one OS update
The Nord N30 isn't the most exciting OnePlus phone, but it is a good option if you want a budget device. Coming in at just $249, it goes up against the likes of Motorola and Nokia's offerings in this category, and you get a 120Hz panel as well, albeit one with an LCD screen.
That said, the device is built to cost, and that is evident when you use it. It is powered by the Snapdragon 695, and you get 8GB of RAM and 128GB of storage. Although it isn't as fast as the OnePlus 11, it is still serviceable in daily use, and does a good job with most games. There's a 108MP camera at the back, and again, it is decent enough in this segment — it doesn't excel in low-light conditions, but in most outdoor situations with decent lighting, it delivers usable shots.
You don't get as many software updates either, and that more than anything else is the biggest limitation with the N30. Still, there's a 5000mAh battery that lasts a day and a half with ease, and you even get a MicroSD slot.
Still going strong
Still a good choice
Reasons to buy
+
Gorgeous design with matte finish
+
Incredible day-to-day performance
+
Great haptic engine
+
Fluid 120Hz AMOLED screen
+
All-day battery life
+
80W wired / 50W wireless charging
Reasons to avoid
-
North American model gets 65W charger
-
Auxiliary cameras don't measure up to rivals
-
No IP68 for unlocked models
The OnePlus 10 Pro may be showing its age a little bit, and while the design hasn't aged well, the hardware is thankfully able to keep up with the latest phones. And because this is the Pro model, you get a lot of features, including IP68 dust and water resistance (in North America).
The device has a sublime 6.7-inch 120Hz AMOLED panel, and honestly, I don't see any difference between this and the OnePlus 11 when using both side-by-side. I'm not a fan of the design, but that is no reason to not buy the device, and the Snapdragon 8 Gen 1 has plenty of power.
What's particularly interesting is that you get 80W wired and 50W wireless charging on the device, so if you need wireless charging and use it daily, this is the device to get — the OnePlus 11 doesn't have it. The 5000mAh battery is more than adequate to last a day, and you get excellent connectivity.
And although it doesn't have the latest camera tech, the 10 Pro takes amazing shots in any situation, and the unique Hasselblad tuning with this generation delivers shots with exaggerated contrast levels that look great on social media. Ultimately, the 10 Pro is a good choice if you can get a good deal on it. Otherwise, you should just pick up the OnePlus 11.
Be an expert in 5 minutes
Get the latest news from Android Central, your trusted companion in the world of Android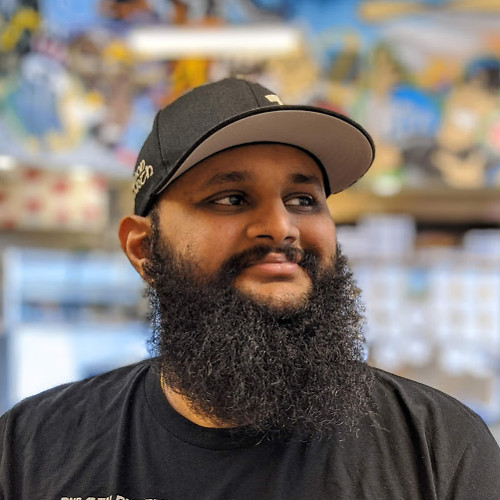 Harish Jonnalagadda is a Senior Editor overseeing Asia at Android Central. He leads the site's coverage of Chinese phone brands, contributing to reviews, features, and buying guides. He also writes about storage servers, audio products, and the semiconductor industry. Contact him on Twitter at @chunkynerd.