OnePlus fixed every single critique we had with last year's OnePlus Nord N20 5G but went a step backward in the process. The screen is brighter and has a higher refresh rate but it looks lower quality, and the camera isn't as impressive as last year. Still, it's got a fast processor, huge battery, and ultra-fast charging plus OnePlus's plethora of software features in OxygenOS.
Pros
+

3.5mm jack and microSD card slot

+

5G connectivity and NFC

+

Great-looking and feeling build

+

Lots of software features

+

Great battery life and ultra-fast charging

+

3 years of security updates
Cons
-

Camera could be better

-

Difficult to use with USB gaming controllers

-

Only one OS update
Why you can trust Android Central Our expert reviewers spend hours testing and comparing products and services so you can choose the best for you. Find out more about how we test.
OnePlus is back with another excellent entry into the Nord series. OnePlus started as a brand devoted to delivering quality products at a low price and the Nord series has channeled that motto throughout the years.
This year, OnePlus is launching the Nord N30 with the latest version of OxygenOS — the OnePlus Nord N20 was an entire release behind — plus it fixed the issues with RCS connectivity, used a brighter display with a higher refresh rate, and even fixed the occasional stuttering issues we saw on the N20. They even partially fixed the USB port issues I had with the N20, although, it's still annoying to deal with.
But OnePlus's biggest problem is an unexpected one. This would easily be the best cheap Android phone in its price class if it weren't for the existence of the Pixel 6a, which recently received a permanent price reduction to $299. Given how much better that phone is in substantial ways — camera quality, display quality, and performance — that means OnePlus has serious competition this year that it simply didn't have last year.
Is it still worth buying? Our OnePlus Nord N30 5G review will tell you.
OnePlus Nord N30 5G: Price and availability
The OnePlus Nord N30 is a North America-exclusive device available in the U.S. and Canada on June 15, 2023. OnePlus sells one model of the Nord N30 5G that ships in Chromatic Gray with 8GB RAM and 128GB of storage.
OnePlus sells the Nord N30 on OnePlus.com, Amazon, and Best Buy unlocked for $299.99 USD / $379.99 CAD. At launch, Best Buy is offering a killer deal at $199, making it a no-brainer to pick the Nord N30 as your next affordable upgrade.
If you'd rather go through your carrier, U.S. customers can pick it up at Metro by T-Mobile for $279.99 or get it even cheaper at T-Mobile for $264.
OnePlus Nord N30 5G: What I loved
It's funny that I'm going to begin this segment talking about performance because that's exactly how the next section begins. Regardless, it's really worth mentioning just how fast and smooth the OnePlus Nord N30 5G is during everyday tasks.
Yes, it's the same Qualcomm Snapdragon 695 processor as last year's phone but, as OnePlus pointed out to us, the OxygenOS 13.1 version that ships with the phone has "30% less app lag" than previous OxygenOS releases. You don't see this kind of difference on a flagship like the OnePlus 11 because those processors can brute force through tasks but a lower-power processor like the Snapdragon 695 needs all the help it can get.
Image 1 of 5
But having a relatively low-power processor — when compared to flagship phones, at least — also means that the phone sips battery rather than drinks it outright. The Nord N30 has a 500mAh larger battery than the N20 and I was able to get two days worth of use out of a single charge.
Better yet, OnePlus improved the charging speed of the Nord N30 even over the N20's speed and includes the brick in the box. 10 minutes of charging got me from 10% to 45%, and another 20 minutes nearly completely filled the battery up. That's charging speed that'll come in clutch, no doubt.
Swipe to scroll horizontally
| Category | OnePlus Nord N30 5G |
| --- | --- |
| Operating system | Android 13, OxygenOS 13.1 |
| Display | 6.72-inch 120Hz LCD |
| Row 2 - Cell 0 | 1080 x 2400 (20:9, 391 PPI) |
| Chipset | Qualcomm Snapdragon 695 CPU |
| Row 4 - Cell 0 | Qualcomm Adreno 619 GPU |
| RAM | 8GB LPDDR4x |
| Storage | 128GB/256GB UFS 2.2 |
| MicroSD slot | ✔️ |
| Rear camera 1 | 108MP, f/1.75, 0.64μm@108MP / 1.92μm@12MP, 1080p @ 30 FPS, 720p @ 120 FPS, no OIS |
| Rear camera 2 | 2MP, macro lens |
| Rear camera 3 | 2MP, depth lens |
| Front camera | 16MP, f/2.4, 1080p @ 30 FPS |
| Connectivity | 5G sub-6, Wi-Fi 5, Bluetooth 5.1 |
| NFC | ✔️ |
| Audio | Stereo speakers, noise cancellation |
| Battery | 5,000mAh |
| Charging | 50W SUPERVOOC ultra-fast charging |
| Ports | USB Type-C, 3.5mm |
| Water resistance | IP54 |
| Security | Side-mounted fingerprint sensor, face unlock (single camera) |
| Colors | Chromatic Gray |
| Dimensions | 165.5mm tall x 76mm wide x 8.33mm thin |
| Weight | 195g |
| Price | $299 |
And, as I said before, overall performance is still great. I was able to play The Division Resurgence with no problems on the Nord N30. The game auto-selected lower detail settings but it still played at a solid 30fps with no noticeable stutters or slowdown. That's great news for mobile gamers.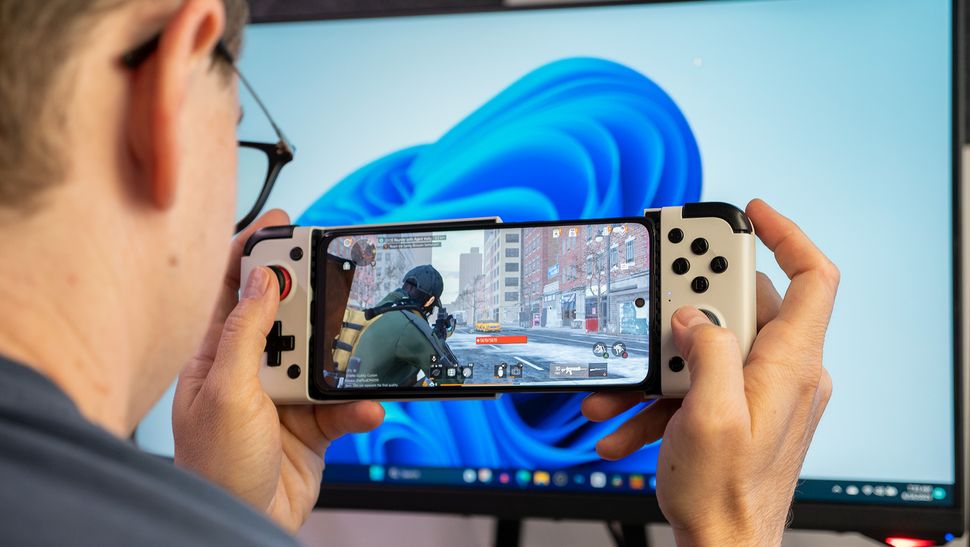 Seeing the N30 launch with the latest version of OxygenOS is a massive improvement over the N20. That one launched with Android 11/OxygenOS 11, which means it would never see a proper recent release as long as it was around. Not so for the Nord N30, which will see up to Android 14/OxygenOS 14 followed by two additional years of security updates beyond that.
OxygenOS 13 contains all the great features that users have come to love — even if it looks and acts nothing like the old OxygenOS people flocked to OnePlus for — and that's great to see on a budget-priced phone. Everything from great multitasking with floating windows to the lovely Zen Mode is here and works great.
While some may lament the fact that this is a bigger phone than the N20, the build quality has improved over the last year. The back doesn't give or flex the way it did on the N20, and the shiny finish makes it look like a more expensive phone than it is, even if it is a fingerprint magnet. It's all still plastic, though, so don't get too excited.
Image 1 of 3
OnePlus swapped out last year's 60Hz AMOLED display for a 120Hz LCD display this year. That means it's both got better and worse image quality. Better because it's a faster refresh rate that feels liquid smooth.
Plus, the LCD display is extremely eye-friendly. At high brightness it barely flickers at all and, even when it does, it does so at a rate that's extremely high (over 20,000Hz), which is a plus for PWM-sensitive people like me.
The downside is that it's a cheap LCD which means it looks like a cheap display. Everything has this hazy look to it and it never feels totally sharp. There's a reason OEMs are switching to AMOLED en masse and a lot of it has to do with image quality.
Image 1 of 3
Lastly, the Nord N30's front-facing camera was always excellent, even in low light. While the cameras on the back aren't as good as the Pixel 6a's camera, the front-facing camera typically produced better images than Google's phone.
That's saying quite a bit, especially when you're in harsh lighting conditions like the cavern I took a selfie in above.
OnePlus Nord N30 5G: What could be improved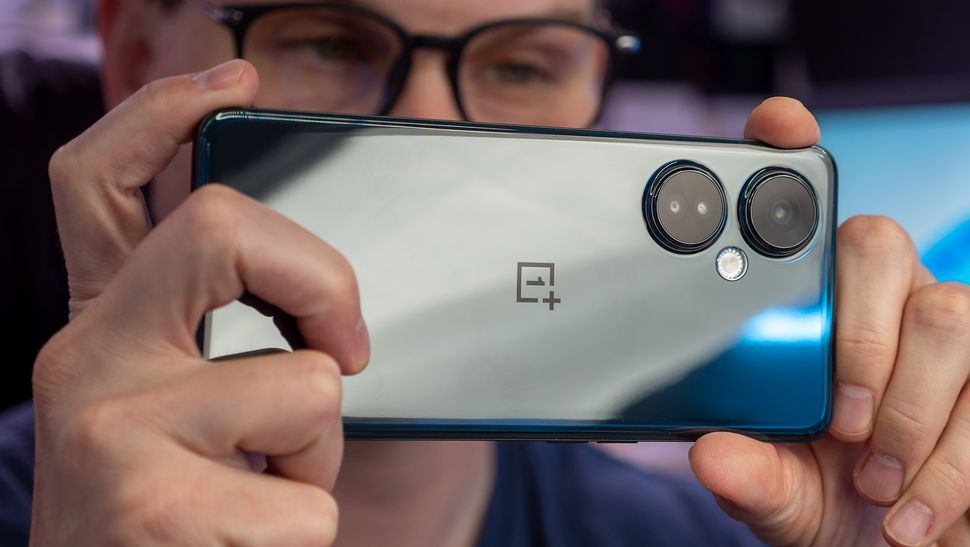 The OnePlus Nord N30 uses the same chipset that the Nord N20 did. While that's great for battery efficiency and everyday use, it means the phone's performance significantly falls behind the current champion at the $300 range: the Pixel 6a. That phone uses the Google Tensor, a chip Google uses in all of its phones.
To put it plainly, the Pixel 6a is at least twice as fast. In some cases, like with the 3DMark suite of tests, the Pixel 6a was five times as fast as the Nord N30. While numbers can sometimes be silly to compare, the framerate difference between the Nord N30 and Pixel 6a is staggering on the Wild Life Original Unlimited test: 7.23 FPS on the Nord N30 — a completely unplayable number — versus 41.73 FPS on the Pixel 6a.
That is legitimately the difference between something being playable or not and, in the Nord N30's case, the numbers aren't in its favor.
If you're a mobile gamer and use one of the best Android gaming controllers — particularly a USB-C model like the GameSir X2 I use — know that you'll need to enable USB OTG every single time you want to plug your controller in. This is an improvement over the Nord N20 which didn't support controllers or OTG functionality at all on launch, but it's annoying to have to flip a switch every time I want to plug my controller in.
On the camera side of things, while this camera normally would be pretty good for this price class, it just isn't anywhere as good as the Pixel 6a's camera. Even with that fancy-sounding 108MP sensor, the final quality just doesn't match up with Google's standard-setting Pixel. Now, that doesn't mean the quality is bad by any means.
I took it everywhere with me — as you might expect from a phone review — and it did a pretty decent job of capturing the moment most of the time. Heck, I even took it in an extremely dark cavern here in Western North Carolina and it took excellent pictures that got very close to matching the Pixel 6a's quality.
But there were too many times when the camera struggled for me to call it truly good. Any time there's a lot of backlighting — sun pouring in through windows, bright patio lighting behind someone's face — I ended up with a photo that looked like it came from a cheap phone.
Image 1 of 10
The one advantage OnePlus has is in what it calls "3X lossless zoom." No, that doesn't mean it has a telephoto lens on the back. It means OnePlus crops the image from the huge 108mp sensor and still ends up with a higher-megapixel image than what the Pixel 6a can do.
The problem is, even with all that said, the Pixel 6a still managed to capture a slightly better image each time.
I'd also say the Nord N30's macro camera is an advantage over the Pixel 6a but, in reality, it's not. You can use it to get up close and personal with objects (4cm away) and still capture an in-focus photo but, at 2MP, the final quality of the image means it's really not worth using. Plus, you have to manually switch to the macro mode just to use it which is always annoying.
OnePlus Nord N30 5G: Competition
If it's not already obvious at this point, the Google Pixel 6a is OnePlus's best competition. It outperforms the Nord N30 in every single way, from gaming to everyday use, and the camera handily wins over the Nord N30 in nearly every situation. It's slated to get more Android updates over the life of the phone than the Nord N30. Plus, the display is much smoother at 120Hz, while the Pixel 6a is stuck at 60Hz.
But it's also got worse battery life, charges slower, and has a display that isn't as friendly to PWM-sensitive individuals. While the last part is certainly a niche issue that few of us have, the first two are certainly considerations that can affect anyone. Plus, if you really must have them, the Nord N30 offers a 3.5mm audio jack and support for microSD cards — another thing the Pixel 6a does not.
The Moto G Power 5G (2023) is another solid contender at this price range and offers a slightly faster processor than what's in the Nord N30. It's also got a better camera than the Nord. Likewise, a similar 120Hz LCD panel is used on the phone and it also uses a side-mounted fingerprint sensor. Plus, it gets day+ battery life like the Nord N30. But it doesn't have NFC and the charging is abysmally slow, especially compared to the Nord N30.
OnePlus Nord N30 5G: Should you buy it?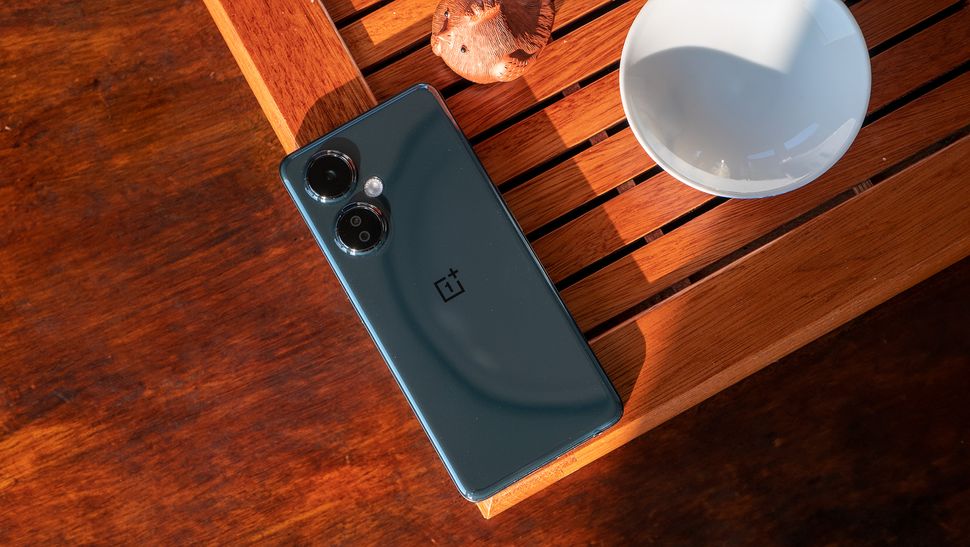 You should buy this if...
You need a quality phone under $300.
You need great battery life and ultra-fast charging.
You like extra software features to play around with.
You shouldn't buy this if...
You need the best camera in its price class.
You need the best performance in its price class.
If it weren't for the fact that Google permanently lowered the price of the Pixel 6a to $299, it would be a no-brainer to recommend the OnePlus Nord N30. It's better than last year's N20 in almost every way — camera and some display quality issues notwithstanding — and, yet, OnePlus didn't raise the price at all. In fact, it's a tiny bit cheaper than the N20 was at launch so long as you buy it at T-Mobile (or get a deal).
And that's really the only issue here. Without the Pixel 6a in the picture, the Nord N30 would be the best phone in its class. Even with that said, the Nord N30 has better battery life, charges much faster, and has a display with a higher refresh rate that's friendlier on the eyes than the Pixel 6a's display.
So if those things are more important to you than having the very best camera and nearly double the performance — something the Pixel 6a offers — then the Nord N30 is the phone for you.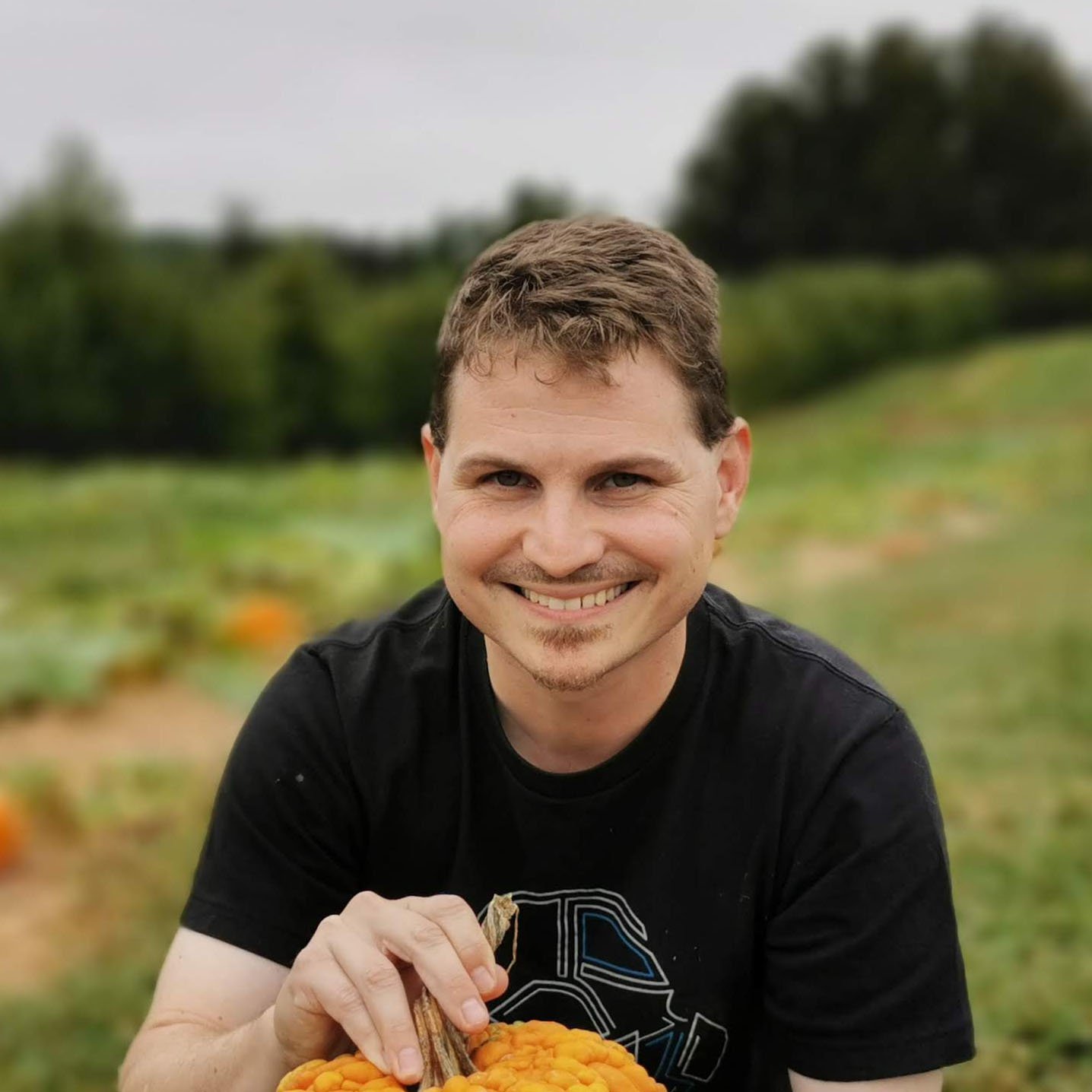 Senior Content Producer — Smartphones & VR
Nick started with DOS and NES and uses those fond memories of floppy disks and cartridges to fuel his opinions on modern tech. Whether it's VR, smart home gadgets, or something else that beeps and boops, he's been writing about it since 2011. Reach him on Twitter or Instagram @Gwanatu