The OnePlus 11 is a return to form for OnePlus. The phone feels good to hold and use, has the latest hardware currently available, and offers phenomenal performance. The large battery lasts all day, there's 100W charging here, and you get four Android OS updates — same as Samsung's latest phones. But the biggest reason for buying the OnePlus 11 is the camera; it has the best main camera of any OnePlus phone to date.
Pros
+

Incredible hardware

+

Best camera on a OnePlus phone yet

+

Fantastic 120Hz AMOLED panel

+

Fabulous battery life with 100W charging

+

Four Android OS updates

+

Good overall value
Cons
-

Software isn't as fluid as legacy OxygenOS

-

Games limited to 60fps

-

Base model has slower UFS 3.1 storage

-

Charger isn't as good as last year

-

No wireless charging
Why you can trust Android Central Our expert reviewers spend hours testing and comparing products and services so you can choose the best for you. Find out more about how we test.
I talked a lot about OnePlus over the last two years, and much of it was negative. The Chinese manufacturer had a messy integration with its parent organization OPPO, and while the move was heralded as a way to deliver faster software updates, that didn't materialize — far from it. OnePlus struggled to roll out updates on time, and due to the switch from OxygenOS to ColorOS, the updates contained plenty of bugs and stability issues.
Thankfully, things are changing in 2023; OnePlus has been a sub-brand of OPPO for 18 months now, and it finally feels like the brand got its act together. The last vestiges of OxygenOS have been burned away with the introduction of ColorOS 13, and the release of the OnePlus 11 ushers in a new era for the brand under the tutelage of OPPO.
While the old OnePlus is gone, the new incarnation of the brand has a lot going for it. The OnePlus 11 features the latest hardware currently available, the 50MP main camera is noticeably better than any other OnePlus phone to date, and it will get the same number of software updates as the best Samsung phones.
OnePlus phones have always delivered a good value, and the OnePlus 11 continues that heritage. I wouldn't go so far as to call it a flagship killer — that label has been overused — but the OnePlus 11 gives you everything you're looking for in a high-end phone in 2023, and it does so for less than its rivals. Welcome, everyone, to the new OnePlus.
OnePlus 11: Availability
OnePlus unveiled the OnePlus 11 at a launch event in New Delhi — its first in three years — on February 7, and the phone is going up for sale starting February 14 in India and February 16 in the U.S. The phone will be sold in 42 countries around the world, including India, the U.S., U.K., Canada, France, Germany, U.A.E., and others.
The OnePlus 11 is available in two color options: Titan Black and Eternal Green. It's sold in two storage configurations, a base model with 8GB of RAM and 128GB of storage, and a 16GB/256GB variant.
There's one caveat if you're considering the base 128GB model: it uses the older UFS 3.1 storage, while the 256GB verison has UFS 4.0. Without getting into the weeds too much, UFS 4.0 is significantly faster than UFS 3.1, so you're better off getting the 256GB model this time.
On that note, OnePlus is giving a free upgrade to the 256GB model in North America when you buy the 128GB model, a savings of $100. You'll need to buy direct at OnePlus's website to avail the offer, and it is valid until February 22, so act fast.
This is what the OnePlus 11 costs in global markets:
OnePlus 11 (8GB/128GB): $699 / ₹56,999 / £729
OnePlus 11 (16GB/256GB): $799 / ₹61,999 / £799
OnePlus is back to being aggressive in India, and the 16GB/256GB variant is a fantastic value considering the hardware you're getting. Unlike the Galaxy S23 series, you won't find a 512GB storage configuration.
OnePlus 11: Design
OnePlus used to make evocative phones, but the 10 Pro didn't quite hit the mark last year. The OnePlus 11 does a little better in this regard, and while the large camera housing at the back is reminiscent of the OnePlus 7T, it doesn't have the same elegance. Having said that, I think it looks a lot better than what we got last year, and I particularly like the way the camera housing blends into the mid-frame.
That said, I'm not a big fan of is the large Hasselblad logo that's etched into the camera housing, or the way the camera island shimmers when reflecting light. Again, this takes away from the overall elegance of the device, and makes it look tacky.
The one thing that OnePlus continues to nail is the in-hand feel; the OnePlus 11 feels really good to hold and use, and the dimensions are just right. It isn't too heavy at 205g, and the weight distribution is ideal. You also get a lot of premium materials here, with the phone made out of stainless steel and glass. There's a layer of Gorilla Glass 5 at the back and Gorilla Glass Victus over the screen, and the metal mid-frame that's sandwiched between the two has a glossy finish and has enough width to allow holding the phone without any issues.
On that note, the back has a matte finish that feels great, and while it isn't as textured as the Sandstone finish of years past, it is fabulous in daily use. The OnePlus 11 is available in Titan Black and Eternal Green variants, and while I usually go for vibrant colors, the green model has a glossy finish at the back, and that makes the black version the go-to choice this time around. I asked why both colors don't have a matte texture, and the brand said that the glossy finish accentuates the green color better, so they went that route.
Image 1 of 6
You'll find the power button to the right and the volume rocker on the left, and thankfully, the alert slider is intact here. That hasn't been the case for a few devices in the Nord series, but considering this is OnePlus's flagship for 2023, you'll find the physical toggle. There's also a SIM card tray that holds two SIM cards (one in North America), and an IR blaster.
Other niceties include IP64 dust and water resistance as standard. It's not quite as good as IP68, but the fact that there's some level of ingress protection is welcome news. The key difference is that IP64 only protects against splashes of water, while phones with IP68 can be submerged in up to 1.5 meters of water for 30 minutes. So in this instance, water splashes from any direction won't affect the device, but you're better off not using it at the pool.
OnePlus 11: Display
A big part of what makes a flagship stand out is the screen, and the OnePlus 11 ticks all the right boxes here. The phone has a 6.7-inch Samsung AMOLED panel with QHD+ (3216 x 1440) resolution, 120Hz refresh rate, 240Hz polling, and goes up to 1300 nits for HDR content. Like last year, you get a dual-curved screen, but the curvature isn't so extreme that it affects usability.
A key difference this year is LTPO 3.0, the dynamic scaling tech that's used to adjust the screen refresh on the fly. This is done automatically, and in the latest iteration, it is able to switch from 1Hz to 120Hz faster than before. If you've set the refresh to 120Hz but are viewing a static image, the screen goes down to 1Hz, and back up to 120Hz while navigating the interface, browsing, or gaming.
A big use case for 120Hz panels is gaming, and but the OnePlus 11 is limited to 60fps for all games. This isn't the first time I'm seeing this on a OnePlus phone, and the manufacturer hasn't clarified as to why this is the case — it's definitely not a hardware limitation.
Games that go up to 120fps on other devices — Call of Duty Mobile, Fortnite, and Assassin's Creed Rebellion to name a few — are locked to 60fps, and what's ironic is that Call of Duty Mobile used to go up to 120fps on earlier devices in the OnePlus portfolio.
Now, this isn't an issue as such as the device handled visually-intensive games without breaking a sweat, but given that the underlying Qualcomm hardware is able to deliver more, I don't understand why there's a limitation here. Thankfully, you won't find any issues on the streaming front, and you even get Dolby Vision. There's stereo sound as well, and while the device doesn't have identical channels, it gets loud and detailed.
You'll find a good level of customization for the screen, and the always-on mode shows contextual info in addition to the time, notification icons, and battery info. For now, this is limited to Spotify music playback — you can control music without waking the screen — and although the brand says it will enable details for food delivery services local to India like Swiggy and Zomato, that hasn't materialized in over a year.
OnePlus 11: Performance
The OnePlus 11 absolutely delivers the goods on the hardware side of things; it's powered by Qualcomm's latest Snapdragon 8 Gen 2 that goes up to 3.2GHz, has the Adreno 740, and the X70 5G modem with Sub-6 5G bands. There's one thing to note here; OnePlus is emulating Samsung by offering a slower storage module on the base variant. The 8GB/128GB version of the OnePlus 11 has UFS 3.1 storage, with the 16GB/256GB variant featuring the latest UFS 4.0 flash storage.
UFS 4.0 has considerable advantages over UFS 3.1, offering nearly double the amount of bandwidth at 4,200MB/s. It is better-suited for long-term use, and while the differences between the two aren't evident right now in terms of bandwidth, UFS 4.0 uses significantly less energy, so that's something to consider as well.
As for why the OnePlus 11 doesn't use UFS 3.1 for the 128GB model, the reason could be as straightforward as lack of availability; most brands use Samsung's storage modules, and the Korean manufacturer doesn't make 128GB UFS 4.0 storage yet, with its portfolio starting out with 256GB.
That's why the standard Galaxy S23 with 128GB of storage has UFS 3.1, while the Galaxy S23+ and S23 Ultra — which have 256GB of storage for the base models — have the newer UFS 4.0 module. The same could be the case with the OnePlus 11 as well; I'll update this post once I hear back.
Swipe to scroll horizontally
| Category | OnePlus 11 |
| --- | --- |
| OS | OxygenOS 13, Android 13 |
| Display | 6.7-inch 120Hz AMOLED, QHD+ (3216 x 1440), LTPO3, Gorilla Glass Victus |
| Chipset | Qualcomm Snapdragon 8 Gen 2, 1 x 3.2GHz Cortex X3, 2 x 2.8GHz Cortex A715, 2 x 2.8GHz Cortex A710, 3 x 2.0GHz Cortex A510, Adreno 740, 4nm |
| RAM | 8GB/16GB LPDDR5X |
| Storage | 128GB UFS 3.1/256GB UFS 4.0 |
| Rear camera 1 | 50MP Sony IMX890, f/1.8 1/1.56-inch sensor, PDAF, OIS, 8K at 30fps, 4K at 60fps |
| Rear camera 2 | 48MP Sony IMX581, f/2.2, 120-degree wide-angle lens |
| Rear camera 3 | 32MP Sony IMX709 RGBW, f/2.0, 2x optical zoom |
| Front lens | 16MP Sony IMX471, fixed focus |
| Connectivity | Sub-6 5G, Wi-Fi 6, Wi-Fi 7 (via future OTA), Bluetooth 5.3, NFC |
| Audio | Stereo sound, USB-C audio |
| Audio codecs | AptX, AptX HD, LDAC, LHDC, SBC, AAC |
| Ingress Protection | IP64 |
| Security | In-screen sensor |
| Battery | 5000mAh, 100W fast charging (80W in North America) |
| Dimensions | 163.1 × 74.1 × 8.53mm, 205g |
| Colors | Titan Black, Eternal Green |
Other than that inconsistency, however, the OnePlus 11 is an beast. The phone handles intensive tasks with ease, and the Snapdragon 8 Gen 2 delivers noticeable gains on the gaming front; I didn't see any overheating or throttling even during extended gaming sessions, and that is a marked difference to previous years.
Of course, there's the fact that games are limited to 60fps, but demanding titles consume a lot of resources, and even with all the settings turned up to maximum, the OnePlus 11 delivered a smooth and lag-free experience in all the titles I tested. OnePlus says it's using a new version of its gaming engine and a cooling system that's the largest yet on its phones, and the difference is obvious in daily use — you get a level of performance that's intoxicating.
What will be immediately noticeable if you're switching from an older device is the thermal performance. The fact that the device doesn't heat up even during intensive use is remarkable — I ran synthetic benchmarks on it for an hour, and it was barely warm. This isn't just limited to OnePlus — all 2023 devices using Qualcomm's latest silicon gain these benefits.
That said, there are a few gremlins out of the box; the device froze a few times during the two-week testing window, and I had to restart to get it back to normal. I didn't see any lag as such in regular use, but there were enough errant freezes that I had to mention the same.
Swipe to scroll horizontally
| Category | iQOO 11 | OnePlus 11 | OnePlus 10 Pro |
| --- | --- | --- | --- |
| CrossMark (Overall) | 1074 | 847 | 870 |
| Productivity | 968 | 720 | 789 |
| Creativity | 1148 | 1005 | 928 |
| Responsiveness | 1202 | 825 | 957 |
| Geekbench 5.1 (single-core) | 1474 | 792 | 660 |
| Geekbench 5.1 (multi-core) | 4760 | 3524 | 3046 |
| 3DMark Wild Life Extreme (score) | 2888 | 3726 | 2287 |
| 3DMark Wild Life Extreme (FPS) | 17.9 | 22.2 | 13.7 |
There's something wonky going on with OnePlus 11 benchmark tests, because the phone posts significantly lower scores than other devices with the Snapdragon 8 Gen 2. The single-core scores in Geekbench are off by 46% versus the iQOO 11, with multi-core scores down by 26%.
The OnePlus 11 didn't do particularly well at CrossMark, with the iQOO 11 consistently outscoring the device. In fact, it's closer to the 10 Pro, so clearly the device is being throttled when running these tests.
What's puzzling is that in 3DMark, I got the highest scores of any phone I've tested with the OnePlus 11 — including the iPhone 14 Pro. I'll take a look at what's going on in the coming weeks, but for now, what you need to know is that the OnePlus 11 holds up just fine in day-to-day use cases.
Continuing with the hardware, the OnePlus 11 version I'm using has 12 5G bands, so while it isn't using the full set of bands offered by the X70 modem, it should be more than adequate for each individual region. I finally have 5G availability in my home, and while I routinely get bandwidth of over 200Mbit on other devices, I only saw up to 20Mbit on the OnePlus 11. It feels like I've said this a lot already, but I've flagged this to OnePlus and will update once I know more.
On the connectivity side, there's Wi-Fi 6 with 2×2 MIMO out of the box, but there is a Wi-Fi 7 modem on the phone itself, and OnePlus says it will be enabled via a future OTA update that will go live sometime in May. You also get Bluetooth 5.3, NFC, AptX, AptX HD, LDAC, LHDC, dual-band GPS, GLONASS, Galileo, and BeiDou.
OnePlus hasn't fiddled with the haptic motor, and it delivers detailed feedback and is a joy to use. The in-screen fingerprint reader is fast to authenticate and is located high up on the screen, so there are no issues accessing the module when using the device one-handed.
Now, you'll notice that there's no Pro model this time around. With the standard version getting a QHD+ screen and upgraded cameras, the brand says it didn't see the need to launch two devices, and I agree with that reasoning. OnePlus has a busy year ahead with the launch of its first foldable — the OnePlus Fold — and a possible Ultra model, so it makes sense for the manufacturer to not introduce a Pro model with this generation.
OnePlus 11: Battery life
Phones these days tend to last all day with relative ease, and the OnePlus 11 does really well in this regard. The phone has a 5000mAh battery with two 2500mAh cells, and in the two weeks I used the device, I got well over a day's worth of use without any issues whatsoever. Even with heavy use with over six hours of screen time spread over 19 hours, the battery didn't go below 25%.
In short, there's no battery anxiety whatsoever, and I never felt the need to charge the device before the day's out. On that note, there is a lot to like on the charging front, with the device offering 100W SuperVOOC. It takes just 15 minutes to get to 65%, with a full charge taking just 28 minutes.
But what you'll end up liking more is the Battery Health Engine; OPPO introduced this tech with the Find X5 series last year, and it uses a series of algorithms to increase battery longevity. Thanks to the feature, the OnePlus 11 is guaranteed to last 1600 charge cycles — double the industry standard — without any degradation, and that bodes well for long-term use.
There's no wireless charging, and OnePlus says it left out the feature because it wanted a thinner device this time, and adding a charging coil would have made it bulkier. This isn't a deal-breaker by any measure, but it would have been a nice addition nevertheless.
Anyway, the only thing I don't like on the battery front is the charger. There's a bundled 100W charger in the box, and although it uses GaN tech, it is absolutely massive. It is considerably larger than last year, and it uses a USB-A connector. And while you still get USB PD charging, that's limited to 40W.
Last year's charger was diminutive, had a USB-C connector, and hit 65W over USB PD, so what you get with the OnePlus 11 is a downgrade. There isn't a big gulf between 100W and 80W charging tech, and I liked the old charger quite a bit — it was very handy for charging a lot of gear.
OnePlus 11: Cameras
I used all phones OnePlus released to date, and the OnePlus 11 has the best camera of the lot. It's using a 50MP f/1.8 Sony IMX890 with a 1/1.56-inch sensor size, 1.0um pixels, and OIS, and that's joined by a 48MP wide-angle lens with an f/2.2 Sony IMX581 offering a 1/2-inch sensor and 115-degree field of view. There's also a 32MP f/2.0 Sony IMX709 telephoto sensor with 2x optical zoom, and if this sounds familiar, it's because the Find N2 foldable offered the same slate of cameras last year.
You'll find the same 16MP Sony IMX471 front camera as previous years, and it still doesn't have autofocus. A big part of OnePlus's imaging efforts is reliant on Hasselblad, and two years into the partnership, things are going well. The third-gen Hasselblad camera is noticeably better than last year, with the manufacturer switching up the tuning to focus on natural colors. I noticed this on the Find N2 as well, and it makes a big difference over the exaggerated colors that we got on last year's 10 Pro.
The camera interface itself hasn't changed, and you'll find the usual orange accents throughout. The shooting modes are in a ribbon at the bottom, there are toggles for Google Lens, the various lenses, beautify filters, flash, timer, AI scene recognition, and settings. There are decent gains around video recording as well, with OnePlus making tweaks to low-light videos to deliver better colors, and all three sensors can shoot 4K video, although 60fps isn't available with the wide-angle lens.
Image 1 of 9
The tweaks to Hasselblad tuning deliver better shots in every scenario. The OnePlus 11 takes fabulous shots in daylight situations, with great dynamic range, no visible noise, and accurate color rendition. The phone uses 4-to-1 binning to deliver 12.5MP shots, but you can also take full-res 50MP images.
The wide-angle lens does a good job delivering the same color balance as the 50MP main camera, and it produces vibrant shots in most situations. It also doubles as a macro lens, and I was able to get decent shots via this mode — more so than earlier devices that had a dedicated macro lens.
The 2x zoom lens began life as a front camera on devices like the Reno 8, but it holds up just fine in this scenario. You get great shots at 2x optical zoom, and the phone manages to produce usable shots up to 10x digital zoom. You'll see visible noise and artifacting, but they're generally good enough for sharing on social media.
Image 1 of 5
What I particularly like is how well the OnePlus 11 handles low-light shots. It delivers accurate colors, does a great job maintaining the exposure levels, and ensures there's no visible noise. It's a big difference to last year, and the tweaks to the camera algorithms have paid off here.
The wide-angle lens also does a good job in low-light scenarios, with both the main and wide-angle cameras automatically switching to Night mode. The OnePlus 11 takes fabulous portrait shots via the rear and front cameras, and although the front camera is an old module, it delivers plenty of detail and good background segmentation.
Overall, I really like what OnePlus did this year with the cameras. The OnePlus 11 holds its own against other 2023 flagships, and while it still struggles to take photos of moving objects — the Pixel 7 Pro is the only phone that does a good job in that situation — you're getting a great camera for just about every other use case.
OnePlus 11: Software
The OnePlus 11 runs OxygenOS 13 based on Android 13 out of the box, and although OnePlus insists on using the OxygenOS moniker, there's nothing left of the uncluttered interface that made the manufacturer stand out. What you instead get on the device is ColorOS 13 with a different name — I find no material difference between OxygenOS 13 and ColorOS 13, and OnePlus should end this charade and label the software on its phones as ColorOS going forward.
That said, I like a lot of things about ColorOS 13 OxygenOS 13. The interface is modern and has Material You flourishes that add a lot of vibrancy and color, there's plenty of customization, and not much in the way of bloatware. Most users will feel comfortable with the design and feature-set on offer, but if you're a longtime OnePlus fan and want a clean UI without any overt styling, you'll need to look elsewhere.
The one thing missing here is the same level of fluidity as older versions of OxygenOS. That was the main reason why I used OnePlus phones in the past; they were optimized better than their rivals, and no other interface could quite deliver the same smoothness. That is no longer the case with the switch to ColorOS, and this is something OnePlus needs to address.
I noticed the occasional lag while navigating the interface, and if history is any indication, these initial glitches will be rectified via an OTA update once the phone goes on sale. The device came with OxygenOS build A.03 out of the box, but got an update to the A.06 build immediately after setting it up, and that's what I used throughout the testing window.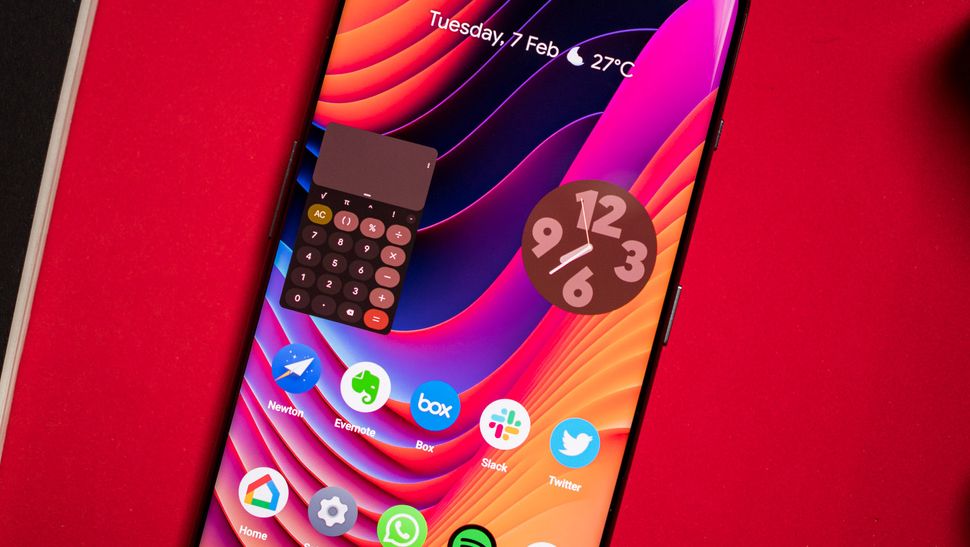 The switch to ColorOS means you get a lot of additional features, and one of my favorites is flexible windows. It's easy enough to launch a floating window via the overview menu, and it works well for multitasking. On that note, there's a three-finger swipe up gesture that automatically launches split-screen multitasking, and it is a nifty addition.
There's a good level of customizability as well, and in addition to always-on styles and Material You dynamic color picker, you get the ability to tweak icon size, change the font, customize edge lighting, and more.
While I enjoy using ColorOS 13 and think that there's a lot here that mainstream users will like, there are a few areas where the interface needs work. First is the notification shade; you get a unified notification pane with the toggles located at the top and incoming notifications sitting underneath. The Wi-Fi and Bluetooth toggles get larger tiles, and while there is a tile dubbed Device Controls that's designed to let you control smart home devices, I couldn't get it to work with Google Home or Home Assistant.
Accessing notifications from the shade is harder than it needs to be. A pull-down gesture on the notification card pulls down the shade instead of revealing more details about that notification — like One UI 5 and Pixel Launcher — and you'll instead need to hit the small arrow down button on the right to view the full card. This is irksome to say the least.
Elsewhere, there's no way to turn off the Google Discover feed that sits to the left of the home screen. Google allowed the ability to clear persistent notifications in Android 13, but you don't get that here; I like to mute notifications throughout the day, and enabling the feature surfaces a System UI persistent notification that cannot be cleared.
OnePlus didn't do a good job with software updates over the last two years, but it is making amends with the OnePlus 11. The phone will get four guaranteed platform updates along with five years of security updates, and this is in line with what Samsung offers on its own phones.
The long-term update guarantee makes the OnePlus 11 much more enticing and gives it a distinct edge over the likes of the iQOO 11 and other Chinese rivals, but before I get too excited here, I want to see OnePlus actually follow through on its word and deliver timely updates.
OnePlus 11: The competition
The OnePlus 11 has a lot of similarities to the iQOO 11, with both devices belonging to the BBK stable. While both devices have nearly identical dimensions, I like the design of the iQOO 11 better thanks to the BMW livery. It has a fantastic AMOLED panel that gets ridiculously bright, the same internal hardware, and while the cameras aren't as versatile, the 50MP shooter takes amazing shots.
The key difference is in the software; the iQOO 11 will not get as many updates, and it doesn't quite have as many features as the OnePlus 11. Availability is limited to Asian markets, and the 8GB/256GB base version is selling for ₹59,999 ($725). That's less than the 16GB/256GB model of the OnePlus 11, but you don't get as much memory — the 16GB/256GB model goes for ₹64,999 ($786), ₹3,000 more than the equivalent OnePlus 11.
If you want clean software and fast updates, look no further than the Pixel 7 series. The standard Pixel 7 undercuts the OnePlus 11 by some margin, and while the hardware isn't quite up to scratch, it delivers a vibrant interface that's fun to use, and takes incredible images.
The Pixel 7 Pro is now retailing for $849 — $150 more than the OnePlus 11 — and while the Tensor G2 isn't quite as powerful as what OnePlus is offering, you get a better camera with more versatility and a more modern design. That said, the Pixel 7 series will get one fewer platform update.
OnePlus 11: Should you buy it?
You should buy this if:
You need the latest Qualcomm hardware
You're looking for a phone that takes phenomenal photos
You need long-term software updates
You want good battery life with ultra-fast charging
You need a phone with a good value
You shouldn't buy this if:
You want software that's on par with legacy OxygenOS
You need wireless charging
I have no issues recommending the OnePlus 11. It has an interesting design, feels great to hold and use, the screen is among the best you'll find on a phone today, and the hardware is absolutely incredible. The camera is noticeably better than last year, and the changes to the tuning allow the OnePlus 11 to take fabulous photos in any lighting scenario.
The phone lasts over a day, and you don't need to plug it in for more than 30 minutes to fully charge the battery. Although the software isn't as fluid as earlier versions of OxygenOS, it feels stable and doesn't have any bugs, and that feels like a major achievement in and of itself. But what's particularly noteworthy is that the device will get four guaranteed Android OS platform updates, and that is a huge selling point.
The OnePlus 11 nails the basics, and the device takes better photos than any other OnePlus phone I've used thus far — and I've used them all. The screen is vibrant, the hardware you're getting here is outstanding, and the battery lasts all day.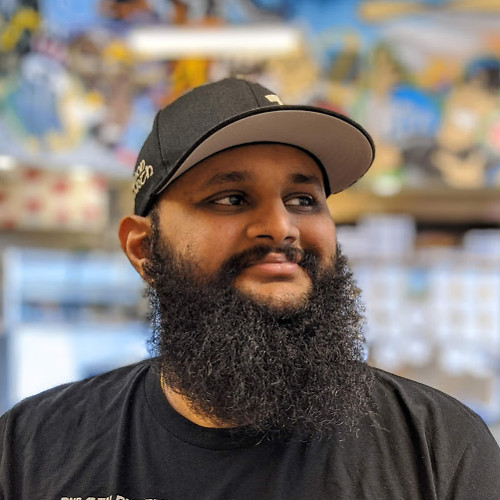 Harish Jonnalagadda is a Senior Editor overseeing Asia at Android Central. He leads the site's coverage of Chinese phone brands, contributing to reviews, features, and buying guides. He also writes about storage servers, audio products, and the semiconductor industry. Contact him on Twitter at @chunkynerd.