Best Google Pixel 6a cases 2022
Prepare your Pixel 6a for a long life with the best cases.
Planning on upgrading to the affordably excellent Google Pixel 6a? Or you've already done the deed and got yourself one in the hand? Either way, it sounds like you will be needing a case to keep your new smartphone protected from daily wear and tear.
We've collected some of the sturdiest, snazziest, and coolest-looking cases for you to pick from. Whether you want a rugged case, a clear option, or something else, these are some of the best Pixel 6a cases we recommend. Read all about them and take a pick!
Check out some of the best Pixel 6a cases out there
Why you can trust Android Central Our expert reviewers spend hours testing and comparing products and services so you can choose the best for you. Find out more about how we test.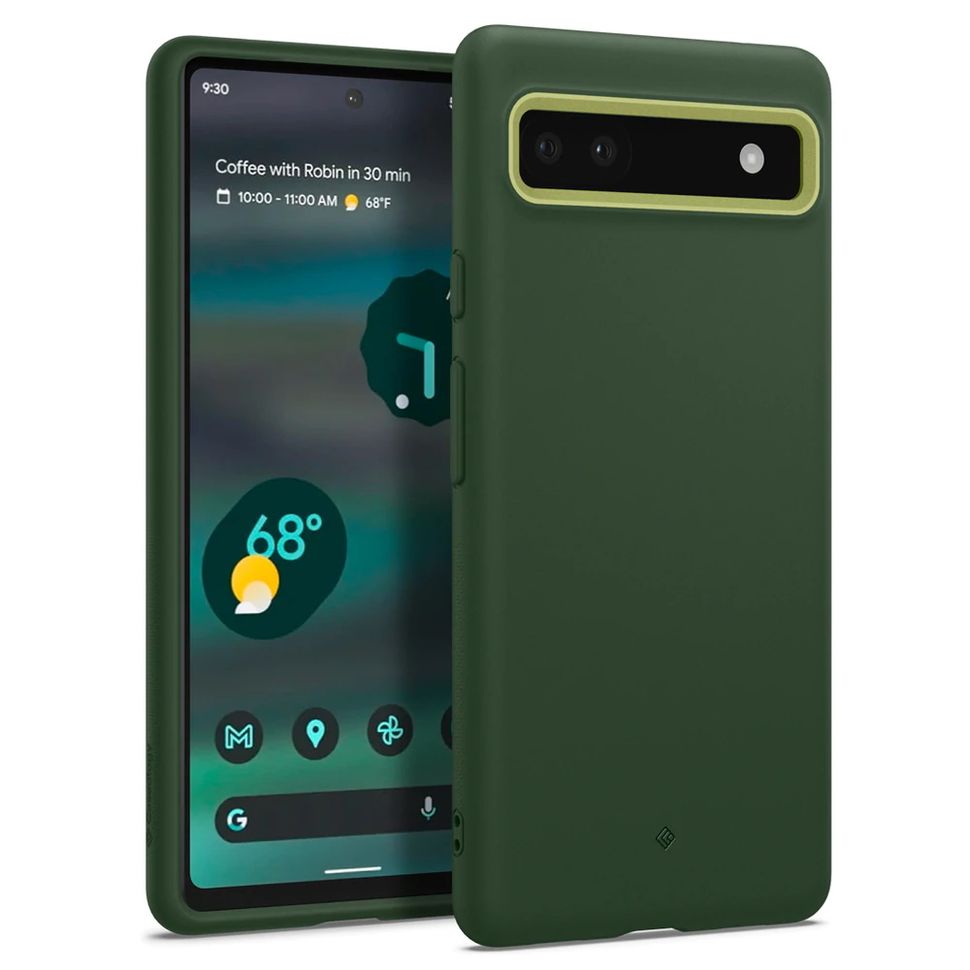 Staff pick
Caseology's two-toned Nano Pop series has never failed to impress us, and for good reason. As you'd expect, these Pixel 6a cases are beautiful, and durable, and feature the same comfortable yet grippy build that we've come to love over the years. Ninja Turtle fans in particular will enjoy the Nano Pop in Avo Green.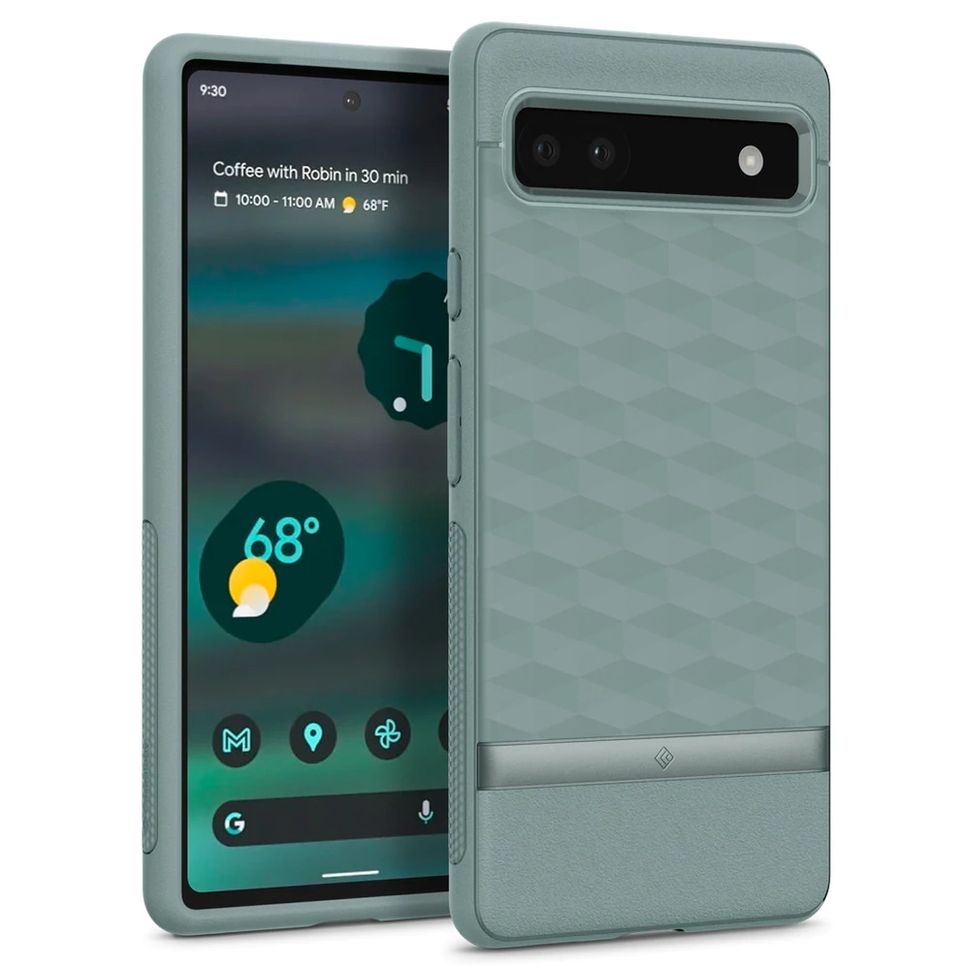 Something sophisticated
We doubt if there can ever be a case classier than the stunning Caseology Parallax series. The mix of textures on the back and the sides, coupled with the cover's matte finish, exhibits great finesse. Raised corners for safety? Check. Intricate details? Yep. Fantastic colorways? You got it. This Pixel 6a case leaves nothing to be desired.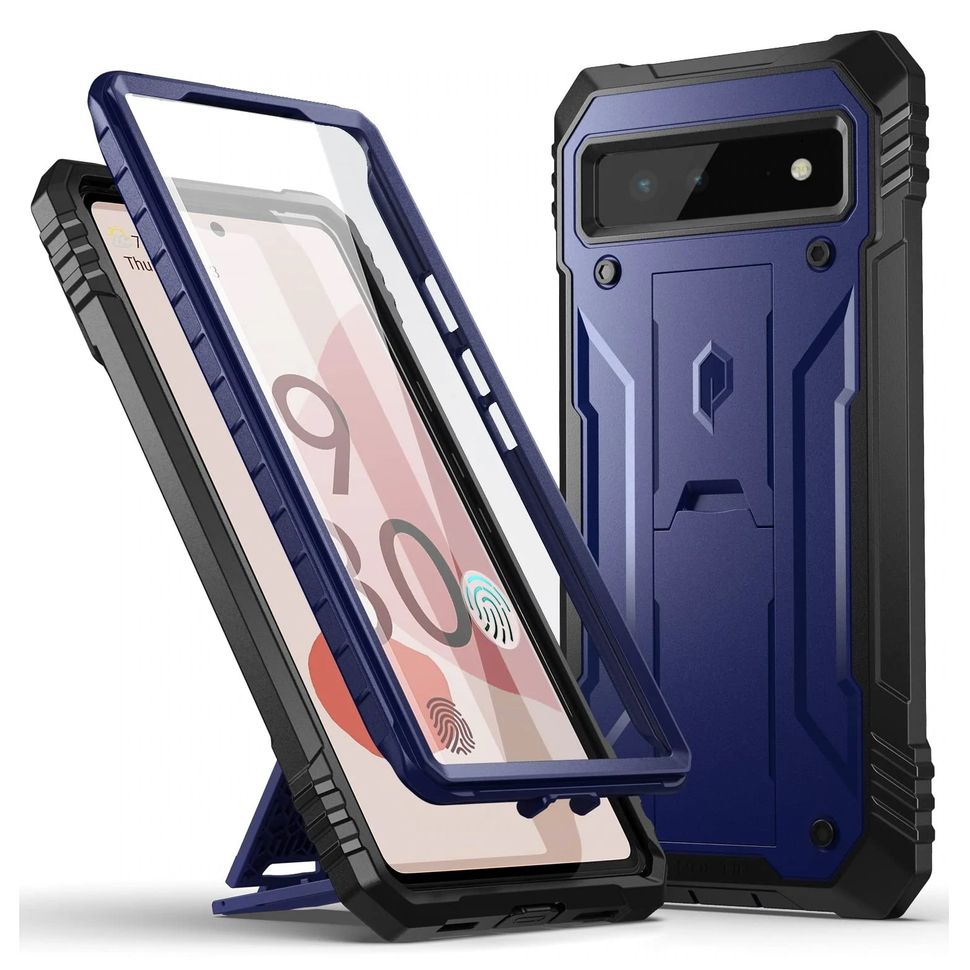 Heavy-duty gear
Prepare for the worst with this heavy-duty case from Poetic, a brand renowned for its tough accessories. The burly Revolution Series provides extreme levels of durability for your Pixel 6a, in addition to a built-in kickstand for hands-free usage. Even if you fling your Pixel on the floor, the integrated screen protector will safeguard it nicely.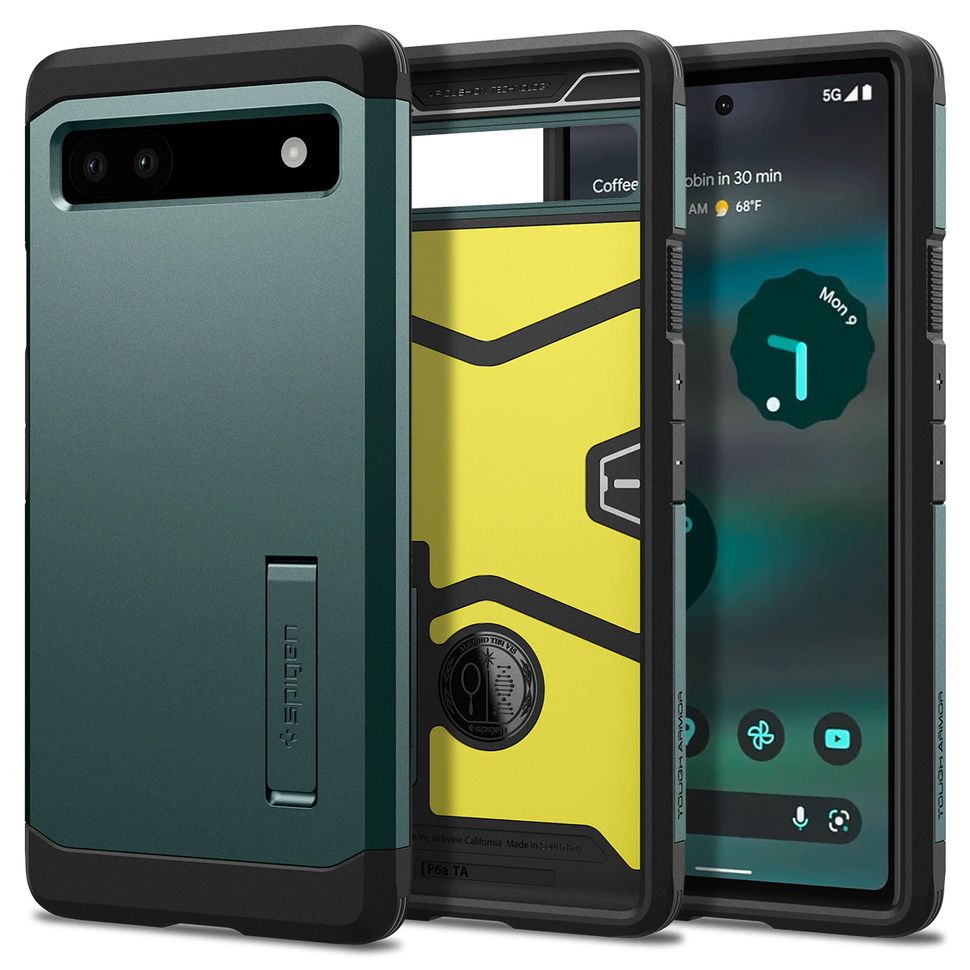 Deceptive looks
Spigen's Tough Armor for the Pixel 6a looks amazing, especially in that Midnight Green shade. But there's a lot more to it than just good looks, as this is one tough case. Made from TPU and polycarbonate, it provides dual-layered protection against all kinds of damage. Then there's the nifty kickstand that lets you binge-watch all your movies and TV shows with ease.
(opens in new tab)
Pela Google Pixel 6a Case
Go green
Enjoy these beautiful and eco-friendly Pixel 6a cases from Pela (opens in new tab) that we have tried and tested. Each Pela Google Pixel 6a case is built with sturdy materials that give it an interestingly smooth texture. And once you're done with it, you can simply dispose of the Pela cover worry-free because it is entirely compostable. You also have 27 unique colors and patterns to choose from.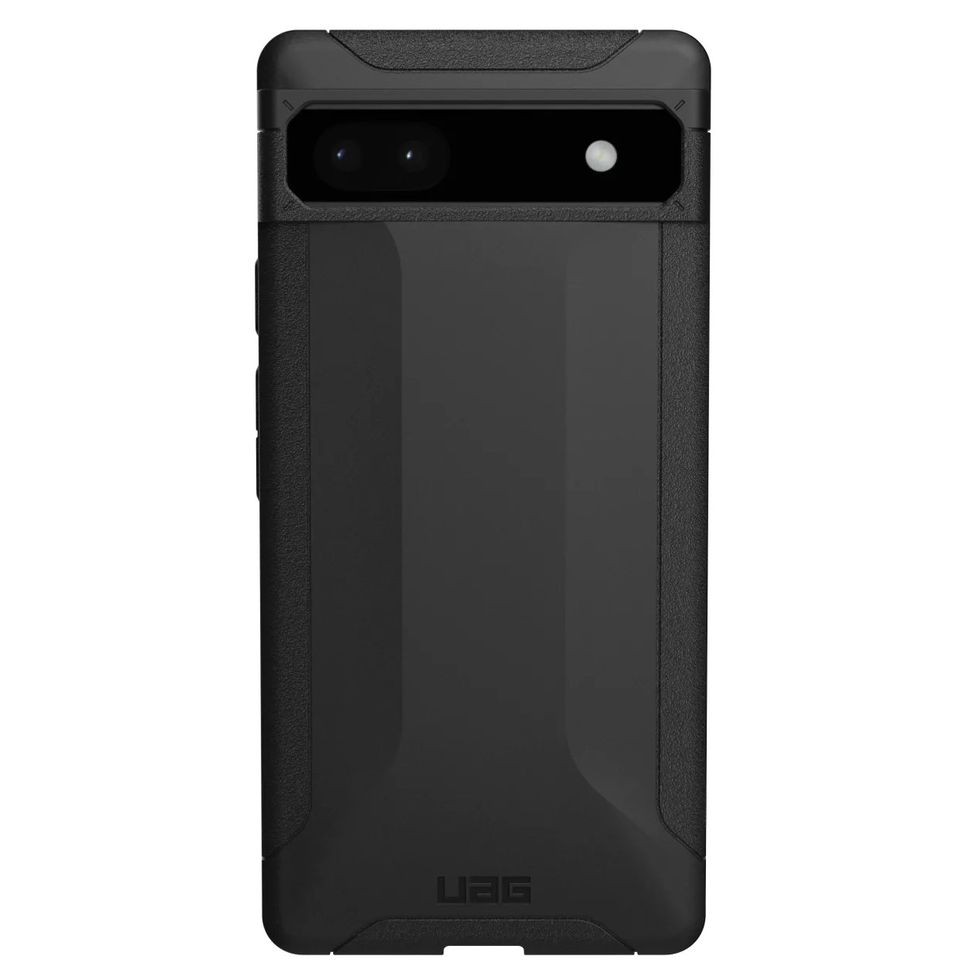 One man army
When it comes to rugged Google Pixel 6a cases, your absolute best bet is the UAG Scout Series. These are built like tanks and offer military-grade drop protection in a design that's sleek yet stylish. You also get full wireless charging compatibility as well as integrated lanyard anchor points. We just wish there were more colorways to choose form.
Legendary durability
When it comes to ultra-rugged cases, Otterbox is a name that needs no introduction. This Google Pixel 6a case is part of the Commuter series and comes in two colors - pink and black. The pocket-friendly case is made from up to 35 percent recycled plastic and is designed to help your smartphone survive up to three times the drops as mandated by military-grade standards.
(opens in new tab)
Smooth to the touch
I have used Speck's ImpactHero cases, and they feel amazingly smooth against the skin. The texture of this Pixel 6a case is extremely grippy and it has a matte finish, while still remaining reasonably pliable and slim. You get eight-foot drop protection and antimicrobial properties, as well as full wireless charging support.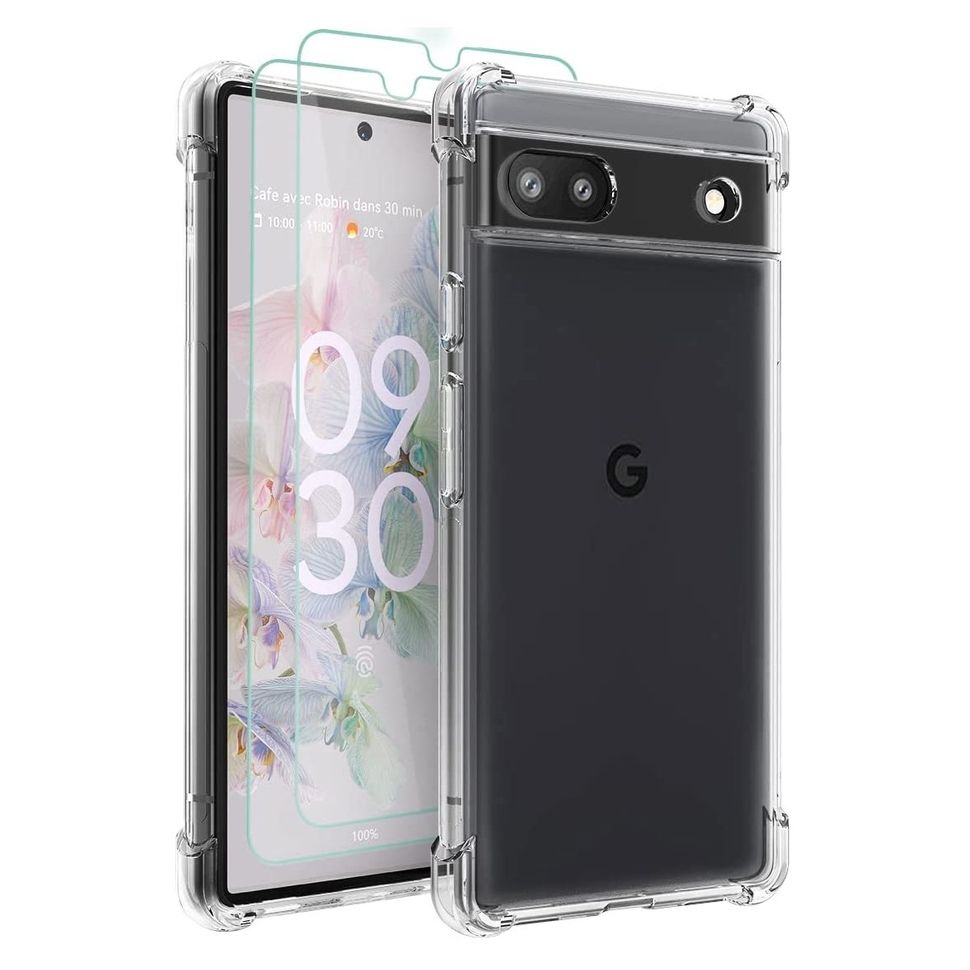 Show it off
With Osophter's clear case, you can show off your Pixel 6a while still keeping it protected from any and all kinds of damage. Made from a combination of TPU and polycarbonate, it comes with extended bumpers along the reinforced corners for added protection. You even get a bundled screen protector that makes the whole package an even better deal.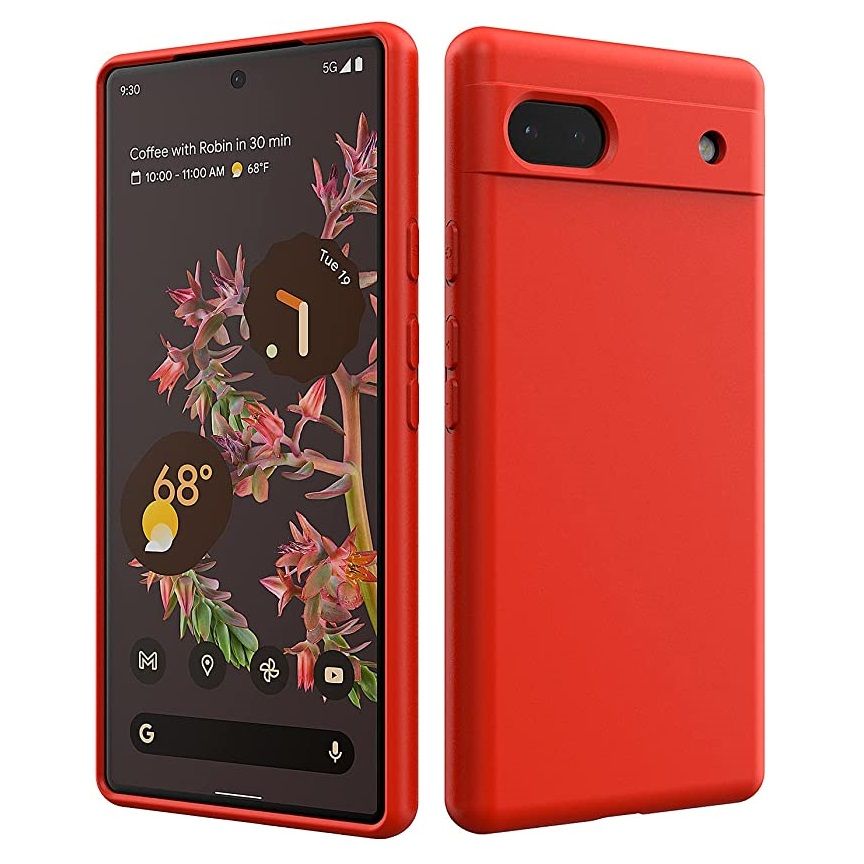 Black, Blue, Red, and more
Change up your Pixel 6a's look with these bright and splashy cases from Anccer. The silicone cases offer increased protection against shocks and scratches, while also improving the phone's in-hand grip. Oh, and in case things go south, they are backed by Anccer's lifetime replacement warranty. How cool is that?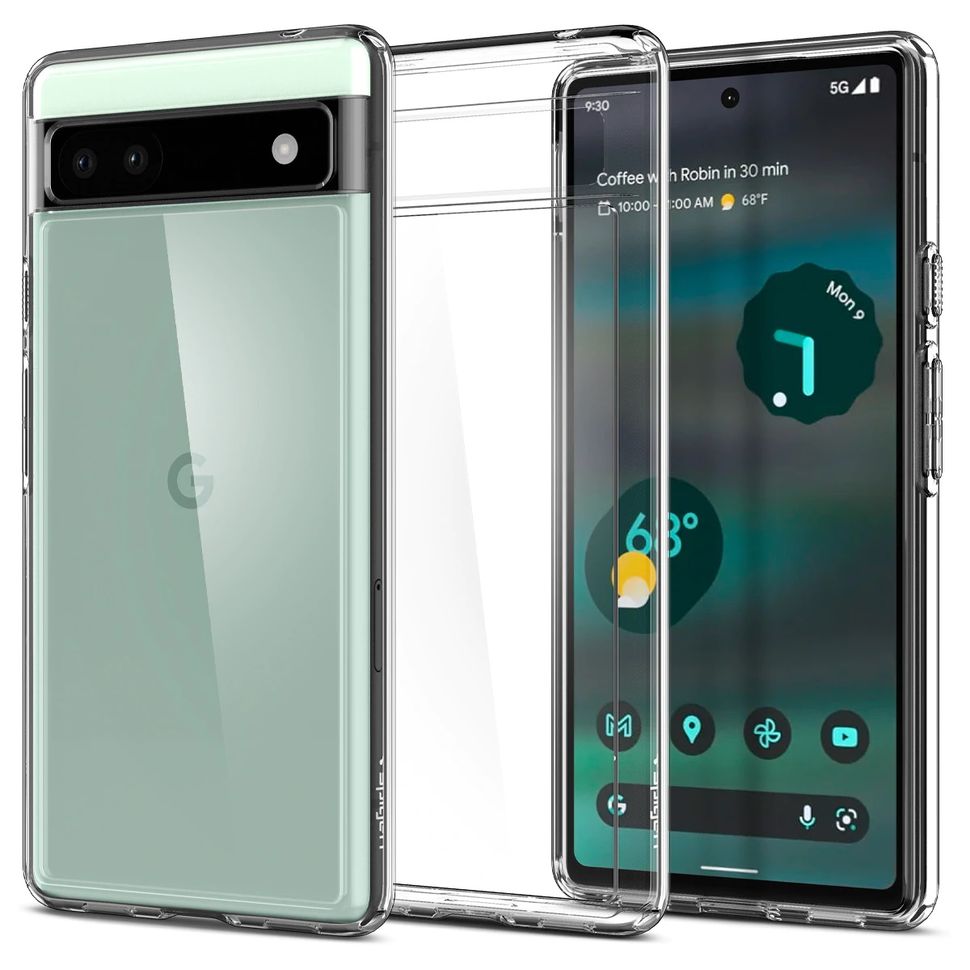 Ultra-transparent protection
Spigen's Ultra Hybrid is a lot more expensive than the Osophter clear case, but for good reason. Those extra bucks get you a higher-quality TPU construction with a polycarbonate back, precise cutouts and pronounced buttons and extreme clarity that lets you admire your Pixel 6a's design while still keeping it guarded against falls and impacts.
Teelevo Dual Layer Wallet Case
Sturdy and practical
Teelevo's Dual Layer Wallet Case is the perfect solution if you want to carry more than just your Pixel 6a with ease. It comes with an integrated compartment that can hold up to three IDs (or credit/debit cards) with little to no effort. The cover of this compartment doubles up as a kickstand, and you have a bunch of funky colors (e.g., Dark Green, Navy Blue) to pick from.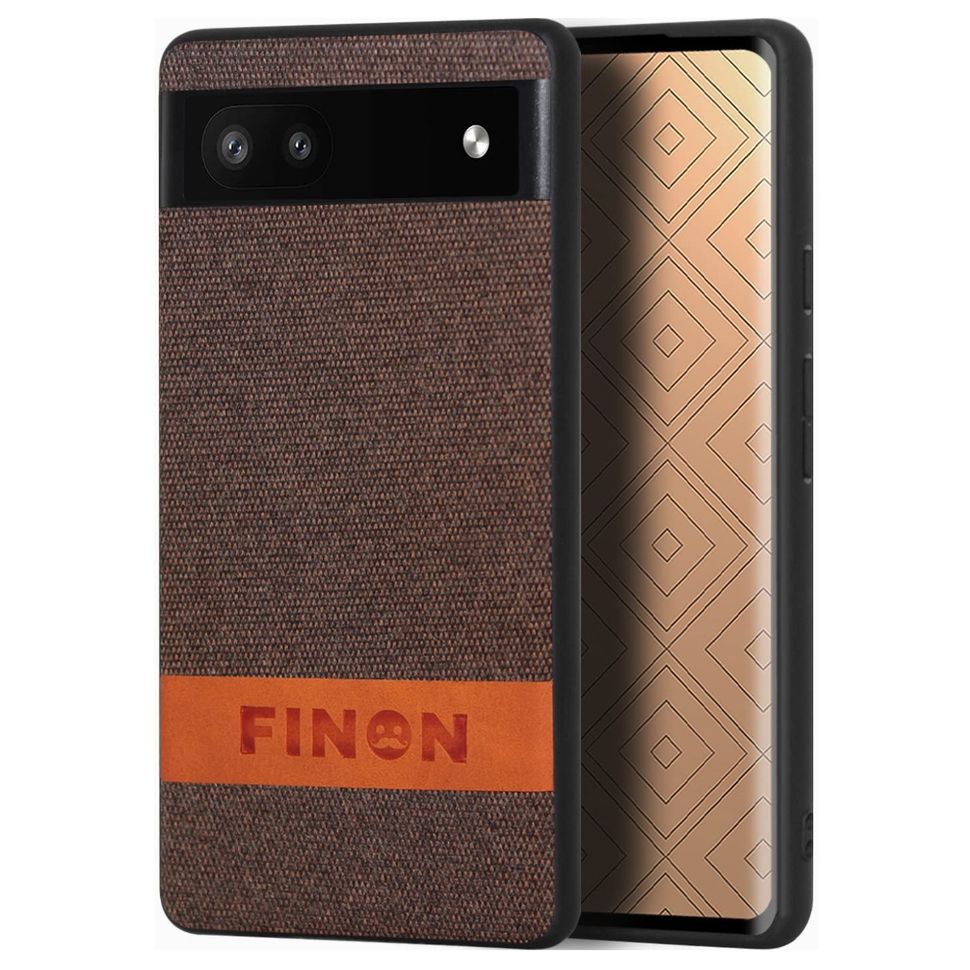 Stand out in style
FINON's Cotton series case for the Pixel 6a looks phenomenal, thanks to the woven cotton fabric on its back. That design is further enhanced by FINON's logo embossed on a PU leather strip running across the width of the lower part of the case's back panel. Available color choices include black, brown, and more.
Kowauri Leather Wallet Case
Unconventional wallet
Who says wallet cases have to be large and chunky? Kowauri's Leather Wallet Case barely adds any bulk to your Pixel 6a, while still bringing the perks of slim storage pockets that are good for holding up two credit/debit cards (or IDs) with little to no effort. A good ol' elastic band prevents the cards from falling out when you're out and about, and wireless charging is supported too.
The best Pixel 6a cases offer protection with style
Grabbing a phone cover or two is the most sensible way to protect your Google Pixel 6a (opens in new tab) (or any smartphone, for that matter!). After all, it's still among the best budget Android phones (opens in new tab) available in the market, so you don't want to endanger it. It's time to go shopping for some of the greatest Pixel 6a cases — right after you grab a rock-hard screen protector (opens in new tab) — to ensure that your fun-sized phone stays fresh for years.
While we're fans of all three Pixel 6a colorways (opens in new tab), the importance of using a phone cover is undeniable. Our favorite case of them all is definitely Caseology's Nano Pop in the deep Midnight Green variant. It's slim enough for everyday use, robust enough to endure falls and shocks, and brings plenty of grip to the table. That sweet Ninja Turtles aesthetic is the cherry on top.
For those of you keen on showing off your Google phone's unusual design, a clear Pixel 6a case (opens in new tab) like the Osophter Clear Case or the Spigen Ultra Hybrid Case can be a great option.
For clumsy folks who've cracked a phone or two in the past, we'd suggest steering towards rugged options like the UAG Scout or the Poetic Revolution. Both of these are excellent heavy-duty Pixel 6a covers, but the Poetic has the edge on UAG, thanks to its built-in screen protector and kickstand. Since the Pixel 6a doesn't share the Pixel 6 series' fingerprint sensor (opens in new tab), you can use the Poetic Revolution's screen guard without issues.
Namerah Saud Fatmi is a contributing writer for Android Central. She has a passion for all things tech & gaming and has been an honorary Goodreads librarian since 2011. When she isn't writing, she can be found chasing stray cats and dogs in the streets of Dhaka or slaying dragons in the land of Skyrim. You can reach her on Twitter @NamerahS.