Best free Android games 2023
Good gaming IS possible without paying money; you just have to look for it.
The best Action & Adventure games
Action and adventure games can include a very wide variety of titles, so in a way this category is a bit of a catch-all. Endless runners? Come on in. Classic arcade-style shoot 'em ups? Get in here, you lovable scamps. Adventures through mysterious worlds? Heck yes, come on in! There's a bit of everything here, but rest assured that any of these free action and adventure games
Alto's Odyssey
Odyssey is a beautiful game that features simple controls and endless replayability. The game builds off of the physics introduced in Alto's Adventure. It feels quite familiar, except Odyssey swaps the snowy mountain setting for a diverse one that transitions from desert dunes to lush temple sections.
This game has introduced some fun new gameplay mechanics, including hot air balloons, wall riding, and dust devils that will toss your character into the air. It all comes together to feel like a unique adventure, taking the best parts from the first game and adding new ways for linking tricks and exploring the slopes.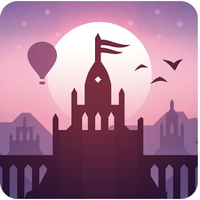 Alto's Odyssey
Alto's Adventure was already a fun game, but Odyssey is one step further. Master the slopes using a variety of tricks as you hurtle downwards.
Download from: Google Play Store
Ancestor
Ancestor is a fast-paced puzzler mixed with a side-scrolling action runner. You'll need sharp reflexes and quick thinking if you have any hopes of getting far in this game. You play as a cloaked hero who must traverse dangerous lands filled with traps and enemies — all with the help of a mysterious orb that shoots lasers.
Clear the path ahead by solving quick puzzles and shooting down enemies — including boss battles — as the game adapts to your skills and ups the difficulty as you go. If you want to support the developer, you can purchase cosmetic upgrades for your character and laser orb, but you can also unlock all items by collecting the in-app currency during gameplay.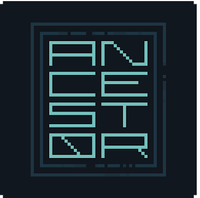 Ancestor
A gorgeous and addicting game, Ancestor mixes puzzles with side-scrolling running action. Test your reflexes and puzzle-solving skills and enjoy a great game while you're at it.
Download from: Google Play Store
Brawlhalla
Brawlhalla is a great free-to-play platform brawler that's kind of like having Super Smash Bros. on your phone. You have access to tens of millions of players for matchmaking (including cross-platform support), a wide variety of game modes, and overall fun gameplay to keep you entertained.
There are 50 characters at the time of writing, with a weekly rotation of eight free-to-play ones. You can earn gold to buy new ones or buy the All Legends Pack, which unlocks all current and future characters. The game receives regular updates, has a thriving community, and is probably one of the best brawlers for Android.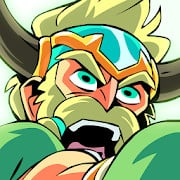 Brawlhalla
Think of Brawlhalla like Super Smash Bros. for your phone, and you've got the gist of what it offers. It's a great game to play casually or competitively.
Download from: Google Play Store
Brawl Stars
Developed by Supercell — famous, or perhaps infamous, for Clash of Clans — Brawl Stars is a fast-paced arena brawler unlike most other games on the Play Store. It's a departure from the Clash of Clans universe. Instead, it lets players team up in a MOBA game that differentiates itself from others in the genre with its colorful and cartoony look backed by great gameplay variety.
There are multiple game modes available, which rotate every couple of hours, so there's always something new to play whenever you log into the app. Each game is quick, lasting less than three minutes, so it's perfect for some bite-sized gaming. There are plenty of things to unlock, leaderboards to conquer, and cosmetics for the brawlers.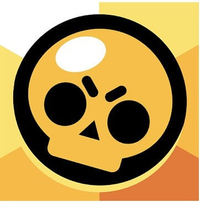 Brawl Stars
Here's a fun, fast-paced, and easily-digestible MOBA for your gaming pleasure. Brawl Stars is a fun time with plenty to do and see and lots of variety to keep things interesting.
Download from: Google Play Store
Crash Bandicoot: On The Run!
Endless runners get a facelift in Crash Bandicoot: On the Run!, a surprisingly faithful mobile entry in the famous Crash series. Crash is known for its humor, blindingly bright colors, insane (or perhaps N'Sane?) bosses, and challenging platforming. While different from its console cousins in many ways, On the Run puts you in the familiar shoes of Crash or Coco Bandicoot as they hunt down Dr. Neo Cortex and his hordes of henchmen.
Gameplay is simple but satisfying with intuitive touchscreen controls. Crash runs automatically; your job is to swipe left, right, up, and down to maneuver him around each level's three lanes, which are packed with wumpa fruit, enemies, and all manner of obstacles. This is nearly an ideal time-waster and perfect for killing some time while you're bored out of your skull at the dentist's office. Easy to pick up and play and then put back down again, On the Run! may not be a revolutionary experience, but what it does, it does very well.
Free-to-play, On the Run! monetizes through ads and microtransactions. You can make plenty of progress without paying, but you'll make progress faster by buying into the scheme.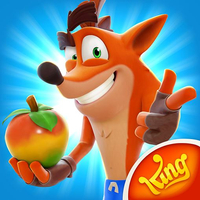 Crash Bandicoot: On The Run!
Crash Bandicoot gets his turn on the neverending carousel of an endless runner. Great controls, fun gameplay, and the Crash flavor you know and love all come together in this perfect time-waster.
Download from: Google Play Store
Mindustry
Mindustry is an incredible open-ended sandbox tower defense game that will blow you away with the level of depth and customization available to the player. Not only do you need to build up your defenses, but you must also maintain your supply chain for delivering resources to your base and turrets.
The campaign mode tasks you with mining resources while defending against waves of highly aggressive enemies, and there's also full support for custom multiplayer matches and a map editor. It wasn't long until I started developing some rudimentary strategies that worked for a while, but soon the AI enemies figured out my tactics, managed to bypass my defenses, and wrecked my base.
The whole game is free-to-play with no ads or in-app purchases.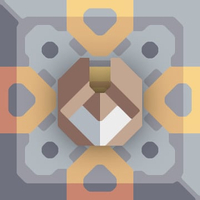 Mindustry
A completely free game with no strings attached, Mindustry is a massively fun tower defense game that requires a ton of strategy to conquer.
Download from: Google Play Store
Pokémon GO
Pokémon Go is still going strong with a healthy player base still catching 'em all. While the initial craze has died down, it's still common to see folks playing Pokémon Go on the bus and elsewhere around the city. It's so popular that chances are you've already checked the game out or are one of the millions out there still exploring your city for rare finds and community event days. It even adapted to the pandemic problem and people being stuck at home, so kudos to Niantic for doing that.
Pokémon Go was the first game to usher in location-based augmented reality games to the mainstream, and it remains the most fleshed out and fun to play of all the games we've seen.
You can play the game without ever making a single purchase, but if you want additional storage, egg incubators, etc., then you'll need to fork over some money. It's a great game for summertime and heading outside with friends... once it's safe to do so, of course.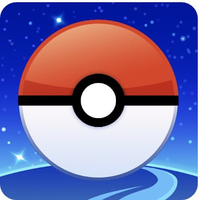 Pokémon GO
Pokémon Go is insanely popular for many reasons. Everyone gets something different out of it, and it's the perfect summer pastime.
Download from: Google Play Store
Sky Force Reloaded
Sky Force Reloaded is one of those pure games that's just a blast to play. It's a top-down shooter that harkens back to the classic retro genre with gorgeous graphics and challenging gameplay. Blast your way through 15 action-packed missions as you take down enemies while dodging the attacks they send back your way.
Collect stars and upgrade your ships as you try to earn all medals on each mission at each difficulty level. There's also plenty of eye candy, unlockables to find, and skills to unlock. It's an incredibly well-polished game from a storied and celebrated franchise, making Sky Force Reloaded an absolute must-play.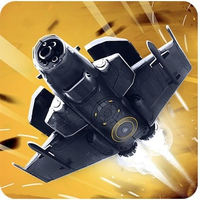 Sky Force Reloaded
Fans of the old arcade top-down shooters will love Sky Force Reloaded. It's gorgeous, well-made, and a blast to play.
Download from: Google Play Store
Sign up for Black Friday email alerts!
Get the hottest deals available in your inbox plus news, reviews, opinion, analysis and more from the Android Central team.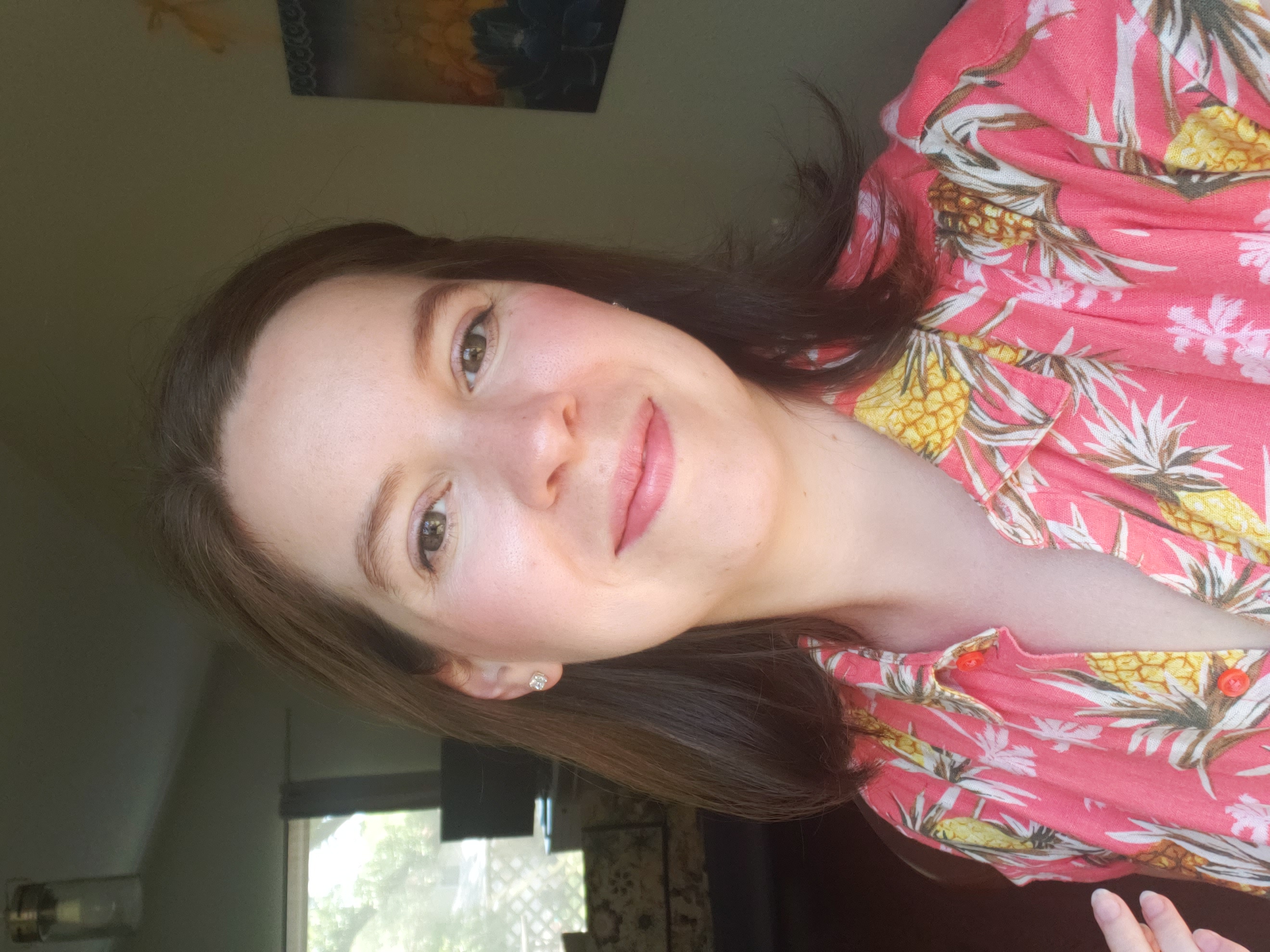 A lifelong gamer, Mogan has had a controller in hand since the PlayStation 1 ruled the world and Neopets seemed eternal. She loves to play new and old games alike, especially if it's something weird and charming. Puzzlers, JRPGs, adventure, and rhythm games are her favorites.