Xperia Z3, Z3 Compact support MirrorLink out of the box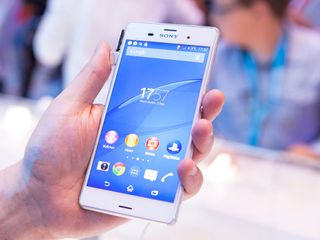 The Car Connectivity Consortium (CCC) has announced that Sony's Xperia Z3 and Xperia Z3 Compact are both MirrorLink-enabled. Like Android Auto and Apple's CarPlay, MirrorLink lets you connect your smartphone to compatible vehicles to use certain features like maps and music while driving.
Sony's latest Xperia phones join a list of new MirrorLink-enabled devices, including phones from HTC and Samsung, which launched the Galaxy Note 4 and Galaxy Note Edge with MirrorLink support early last month. MirrorLink continues to gain acceptance among car manufacturers as well, making it an important addition to new handsets.
Press release:
Sony's Xperia™ Z3 and Xperia™ Z3 Compact the latest smartphones to be MirrorLink®-Enabled
Mass-market MirrorLink handset and vehicle deployments signal rich ecosystem and increased demand for intuitive connected driving technologies
Beaverton, OR – November 21, 2014 — The Car Connectivity Consortium (CCC), an organization driving global technologies for smartphone-centric car connectivity solutions, today confirmed that Sony's Xperia™ Z3 and Xperia™ Z3 Compact are MirrorLink®-enabled. Along with other recent mass-market handset and vehicle deployments, the news represents a major step for MirrorLink toward becoming the world's de facto car/smartphone connectivity standard.
"MirrorLink's presence in Xperia Z3 and Xperia Z3 Compact demonstrates just how prolific the MirrorLink global ecosystem has become," said Alan Ewing, President and Executive Director of the CCC. "Xperia Z3 and Xperia Z3 Compact's focus on versatility and high performance make them a perfect showcase for MirrorLink's ability to bring the power of the information age to drivers in a way that increases safety and enjoyment on today's roads."
MirrorLink is the leading industry standard for car-smartphone connectivity and is designed for maximum interoperability between a wide range of smartphones and cars. MirrorLink is also the only OS- and OEM-agnostic standard for car-smartphone connectivity and the only vendor-neutral standard where no single entity has a controlling stake. MirrorLink thus offers the quickest global route to more responsible and enjoyable connected driving.
Xperia Z3 and Xperia Z3 Compact were introduced by Sony Mobile in September, offering the latest innovations and experiences from Sony Mobile. For more information on Xperia Z3 series, visit www.sonymobile.com/switchtosony.
Is there any benefit using this over Bluetooth? Posted via the Android Central App

The timing of this press release is creepy, I just bought a 2015 Outback that supports MirrorLink on Wednesday and I've been trying to connect my Z3 Compact to it.... no luck so far. Have been researching like crazy. The location of the press release is also strange. 10 minutes from where I live. Am I on the Truman Show?

I've Z2 and the 4.4.4 update support Mirrorlink too Posted via the Android Central App

Pretty sure the Z1 supported it too straight out of the box. Remember fiddling with it when I first got it Posted via the Android Central App

Sony is one of the few manufacturers that has supported mirrorlink from the get go.

I think this function will work appropriate not everywhere.

I tried to connect my xperia z3 to my car display which has mirror link. But could not succeed. I used my USB cable of my mobile.Do we need to use a special cable for this.
Android Central Newsletter
Thank you for signing up to Android Central. You will receive a verification email shortly.
There was a problem. Please refresh the page and try again.