Android Central 315: Coming Full Squircle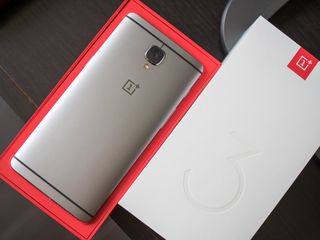 This week, Andrew, Daniel and Alex get the buying season started early with their favorite gear gifts at any price point. Plus, the OnePlus 3T is now official, but why does it exist, and what does that mean for the popular and still-great OnePlus 3? And the Galaxy S7 is getting a beta version of Nougat in some countries, but when will it roll out to the rest of us?
Qualcomm quietly unveiled the Snapdragon 835 alongside Quick Charge 4.0, too, and there's a lot of excitement around the new 10nm manufacturing process.
Finally, Samsung is selling the Galaxy Note 3 refurbished this Black Friday, but the team thinks this is a very bad idea.
Thanks to this week's sponsor:
Harrys:

(opens in new tab)

Use promo code AC to save $5 off your first purchase — start shaving smarter.
Daniel Bader was a former Android Central Editor-in-Chief and Executive Editor for iMore and Windows Central.
Squircle is a reference to the Microsoft Zune. It's what the pad that was used to navigate the UI was called (because it was a cross between a circle and square.

Great podcast! Made my Sunday!

Who's doing the Zenfone 3 review?

That ship has sailed, unfortunately.

One of your best and most entertaining podcasts..:-)

Spewing .. had a 2 hour drive and you guys picked this episode to stick to 1 hour 10mins.... ;) Great job guys....I never thought anyone could talk about icons for 20mins straight!! Lol Thanks and keep up the great work!!

I wish they could get wifi calling on t-mobile working. I would love to try out a OnePlus phone (even though I don't like how big they are) but I need wifi calling which limits me if I want an unlocked phone. The cost/performance seems to be great.

Ya'll know that the OnePlus 3T was at least the 4th phone to release with the 821, Right?
Pixel (and xl)
Zenfone 3
LeEco pro 3
Xiaomi Mi 5s (China only?)
All came first
Android Central Newsletter
Get the best of Android Central in in your inbox, every day!
Thank you for signing up to Android Central. You will receive a verification email shortly.
There was a problem. Please refresh the page and try again.