The Netgear Orbi RBK50 whole home mesh Wi-Fi system with one router and one satellite is on sale for $269.42. This system goes for as much as $330 pretty regularly, but the street price seems to be around $310. Today's deal is a match for the lowest we've seen in more than a year.
wireless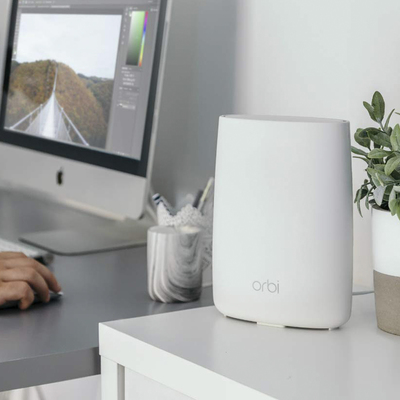 This price is one of the best we've ever seen, and you'll get coverage up to 5,000 square feet with this network.
$269.42 $310.00 $41 off
The RBK50 comes with one router and one satellite extender. That's enough coverage for any home up to 5,000 square feet. Your phone won't have to reconnect or drop the signal and pick it back up as it moves around the house. It'll just work. The Orbi system uses tri-band wireless technology and is powerful enough to handle multiple network connections at once. It even comes with the Orbi app so you can do speed tests, set up parental controls, and more.
We may earn a commission for purchases using our links. Learn more.