Instagram's new gallery feature lets you showcase up to ten photos and videos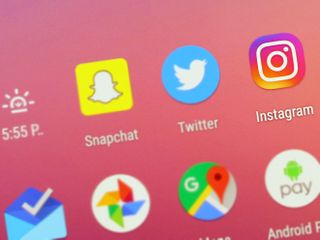 Ever wanted to post a bunch of pictures in a row on Instagram, but felt too bad about inundating timelines? Instagram's new gallery feature lets you attached up to ten photos or videos to a post to share multiple scenes from a memory with your friends and family.
The new feature is easy to use. Simply tap on the "Select Multiple" option when creating your post and then tap up to ten existing photos or videos from your gallery. When you're finished, Instagram will publish the post to your timeline with a small dotted indicator bar on the bottom of the photo to lets your followers know there's more to see if they swipe left.
The update is available today for Instagram on Android. If you haven't seen the update already, you can grab it directly from the Google Play Store (opens in new tab).
Florence Ion was formerly an editor and columnist at Android Central. She writes about Android-powered devices of all types and explores their usefulness in her everyday life. You can follow her on Twitter or watch her Tuesday nights on All About Android.
Android Central Newsletter
Get the best of Android Central in in your inbox, every day!
Thank you for signing up to Android Central. You will receive a verification email shortly.
There was a problem. Please refresh the page and try again.