AC Podcast 548: Pixel 6 Review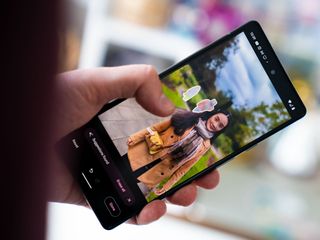 (Image credit: Alex Dobie / Android Central)
Ara, Nick, and Jerry each have a Pixel 6 to pinky prop in their hot little hands. Tune in as they share what they love about the phone, and what could potentially be improved.
Listen now
Links:
Sponsors:
Shopify

(opens in new tab)

: Supercharge your knowledge, your sales and your success. Grow your business with Shopify today - go to Shopify.com/acp

(opens in new tab)

.
Manscaped: Get 20% Off and Free Shipping with the code ACP at Manscaped.com.
Indeed: Choose Indeed and join 3 million companies worldwide who use Indeed to hire great people and help grow their teams faster. Get started right now with a free $75 sponsored job credit at indeed.com/acp. Offer valid through December 31. Terms and conditions apply.
Question. Google says the Pixel 6 Pro's screen is an LTPO screen with a variable refresh rate between 10hz and 120hz, however some reviews of the Pixel 6 Pro I came across claim the phone only refreshes at either 60hz or 120hz and is not variable. Which is it?
Android Central Newsletter
Get the best of Android Central in in your inbox, every day!
Thank you for signing up to Android Central. You will receive a verification email shortly.
There was a problem. Please refresh the page and try again.