AC Podcast 535: OnePlus Nord 2 review; RCS Messaging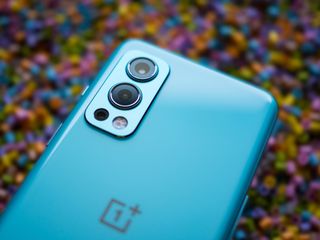 (Image credit: Apoorva Bhardwaj / Android Central)
Harish, Alex, Jerry, and Ara check out the OnePlus Nord 2 and evaluate continued rumors of a foldable Pixel. They also chat about carrier adoption of the RCS messaging standard and companies like Apple who remain holdouts in favor of their own technology. They finish out with the whys and hows of buggy software releases, including a UK vaccine passport app that caused a giant bag of hurt.
Listen now
Links:
Sponsors:
Indeed: Choose Indeed and join 3 million companies worldwide who use Indeed to hire great people and help grow their teams faster. Get started right now with a free $75 sponsored job credit at indeed.com/acp. Offer valid through September 30. Terms and conditions apply.
Hover

(opens in new tab)

: Make a name for yourself with Hover. Grab a domain name at hover.com/acp

(opens in new tab)

and get a 10% discount with our referral link on all new purchases.
Android Central Newsletter
Thank you for signing up to Android Central. You will receive a verification email shortly.
There was a problem. Please refresh the page and try again.