Verizon follows AT&T, T-Mobile to make Google Messages its default messaging app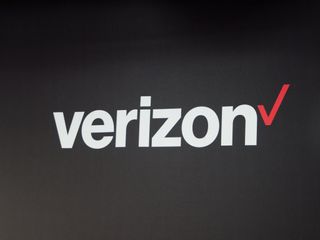 (Image credit: Android Central)
What you need to know
Verizon is collaborating with Google to expand RCS messaging to more Android users in the U.S.
Google's Android Messages will be preloaded on all Verizon Android phones starting next year.
T-Mobile and AT&T have already switched to Android Messages for RCS.
Verizon has joined hands (opens in new tab) with Google to give Rich Communications Service (RCS) a big push in the U.S. Starting next year, all Android phones on Verizon's network — including the best cheap Android phones, will use Google's Android Messages app for RCS. The other two major U.S. carriers, AT&T and T-Mobile, have already committed to switching to Android Messages. T-Mobile became the first U.S. carrier to make Messages its default texting app in March this year. AT&T, on the other hand, confirmed plans of making the switch last month.
Announcing the collaboration with Google, Verizon Consumer Group CEO Ronan Dunne said:
RCS offers a much more interactive messaging experience compared to SMS. It lets users send and receive high-res photos and videos, chat over Wi-Fi or mobile data, get real-time conversation notifications, use animated emojis, and more.
Additionally, RCS will enable Android users on Verizon's network to connect with businesses to purchase products, ask questions, and even make reservations. As confirmed by Google a few weeks back, it has also started rolling out to end-to-end encryption for RCS conversations between Messages users. According to the GSMA, the RCS standard currently has over 444 million monthly active users in 60 countries around the world.
In addition to switching to Android Messages, Verizon has announced that customers using its Message+ app will be able to access full RCS capabilities by the end of the year.
Get the Android Central Newsletter
Instant access to breaking news, the hottest reviews, great deals and helpful tips.
I know I am an anomaly, but I have always preferred Verizon's Message+ for its customizability. The Google App has always been fugly. I hope they don't just kill the app; the devs have been pretty decent through the years.

Back when I had Verizon, the only advantage to M+ that I can remember was that it backed up all of your messages should you want to keep them when starting on a clean phone.

If you haven't lately, I urge you to retry Google Messages. I have used both Verizon and Google messages over the years extensively and Googles Messages now blows Verizon's out of the water. The only benefit to Verizon's any more is that Verizon processes internal messages through a server kind of like Imessage meaning one can use Verizon Messages on a wifi tablet even with the one's phone turned off and still send and receive messages. Google's browser based access to it's messages is wonky.

Haven't they said something like this before?

Finally. RCS needs to be the global standard yesterday. Wonder what it'll take to get crApple to finally support it as well so videos between Android and crApple don't look like they were shot on a flip phone from 2007.

Open up the API so third party applications like Textra can use RCS then I will consider..

Does Google Messages back up your texts like Message+? If not, do you lose your texts when you change or reset your phone?