Microsoft's Xbox Series X showcase emphasized the value of Xbox Game Pass, and Sony needs an answer on PS5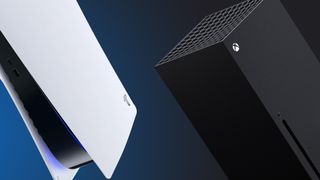 (Image credit: Android Central)
Microsoft's big Xbox Series X showcase went off without a hitch, featuring the gameplay reveal of Halo: Infinite along with a quick tease of the rumored Fable game coming from Playground Games. I wasn't really impressed by most of these announcements, personally — though I do look forward to Avowed — but regardless of how I felt about the games themselves, more importantly, Xbox Game Pass stole the show. Sony's PlayStation Now service just can't compete right now. That's going to be an issue when the PS5 comes out.
An Xbox Game Pass subscription usually goes for $10/month, going all the way up to $15/month if you buy Xbox Game Pass Ultimate, which includes a subscription to Xbox Live Gold. For $15 a month, you're getting access to Xbox Live, Xbox Game Pass, and soon, Project xCloud. This is a huge win for Microsoft. Members get day one exclusive games and they can be streamed to your phone or tablet.
PlayStation Now, comparatively, is... decent. It's certainly come a long way from its initial release, but it doesn't offer anywhere near what Game Pass does. Sony exclusives don't launch day one into the service. It's packed separately from PlayStation Plus, and its streaming is only available for select games on PC. You could get PS4 Remote Play to stream any games you already own, but Sony's streaming service isn't up to snuff with the competition. Plus, you can't stream PS Now games through it.
What could be a boon for Sony in the streaming sphere is its partnership with Microsoft. The two tech giants announced in 2019 that they had partnered to develop new cloud gaming and streaming technologies. Specifically, Sony now has access to Microsoft Azure data centers around the world, which powers Project xCloud.
Sony's PS5 event, where the console was finally revealed, focused mostly on games and hardware, and less on services. Whenever that rumored PS5 State of Play is expected to take place, I think Sony needs to emphasize what it can offer players other than world-class exclusives. Don't get me wrong, I love those, but I can't keep spending $60 (or $70) a pop every time one comes out.
As it stands, I don't subscribe to PlayStation Now. I do have an Xbox Game Pass Ultimate subscription. From the moment I bought Game Pass, I knew I would continue my subscription. How can I beat getting to play Gears 5 the day it came out when I know I would never have purchased it outright? I can't. And because of that, I've discovered a lot of new games I love that I normally would have passed on.
This is the kind of value that Sony needs to offer going forward into the next generation. The PS5 already has a lot of things going for it; I just think Sony needs to make that extra push when it comes to services. Hopefully, the company will do so before the PS5 releases.
The PS5 is expected to hit store shelves this holiday, around the time the Xbox Series X launches. Neither next-gen console has a release date yet, nor do we know a price. Both Sony and Microsoft have been pretty tight-lipped in that regard, and we're waiting with bated breath to see who will speak first. When the PS5 does arrive, you can expect games like Spider-Man: Miles Morales.
Android Central Newsletter
Get the best of Android Central in in your inbox, every day!
Games Editor - PlayStation, Android, VR
Jennifer Locke has been playing video games nearly her entire life. You can find her posting pictures of her dog and obsessing over PlayStation and Xbox, Star Wars, and other geeky things.
I think Sony does well in focusing on actually getting good exclusives developed instead of trying to rip-off their vastly larger customer base.
Because that's what GamePass is. You pay $400€-$500 for a console and then go on to pay another $180 a year to get access to game you'll NEVER own unless you pay for them normally. Yeah, what an "amazing" deal!
The only way GamePass would be justifiable would be if Microsoft was giving away the console or selling it for dirt cheap (as in $50-$100). Otherwise, just like all other subscription software, it's a complete rip-off and a terrible deal for the user in the long run. I rather pay for the console, buy the games I'm interested in and, if I want, resell the games when I'm done with them, rather than wasting $180 a year for a GamePass that will give me a ton games I'll never play because I don't have the time.

I don't understand why you couldn't do the same with Xbox as with PlayStation. You aren't locked into gamepass. For me I was buying a game or two every couple months or more. So gamepass is a huge savings for me. I mean 180 is really only 3 games bought at release and not even deluxe editions

You do know you can still buy xbox games that are in gamepass and you don't need to buy gamepass? Just like you can buy albums and videos so you don't need to pay for Spotify or Netflix as an example. Also gamepass is to help people try more games as it's included in the price. Can't see how you put a negative on this gamepass is great value for money especially if you look at ultimate as you can play the games on pc, xbox and xcloud.
Microsoft are offering gamers choice where Sony are not they are just trying to play it safe.

I think his point is that the majoirty of people don't actually buy more than three games a year. On top of this not all games are on gamepass, so you have to spend additional money on top of the original $180/year. For most people gamepass just isn't worth it.

Appreciate you giving even coverage to other consoles. Never understood why solely Sony is covered here for the most part.

"An Xbox Game Pass subscription usually goes for $10/month, going all the way up to $15/month if you buy Xbox Game Pass Ultimate, which includes a subscription to Xbox Live Gold. For $15 a month, you're getting access to Xbox Live, Xbox Game Pass, and soon, Project xCloud." The $15 Xbox Game Pass Ultimate also includes Xbox Game Pass for PC. Even if you don't own an Xbox, you can play the included PC games and soon stream Xbox games and play with Xbox gamers without having to own a Xbox. That's major. A PC gamer can get to play Xbox games without investing in a console.
Android Central Newsletter
Thank you for signing up to Android Central. You will receive a verification email shortly.
There was a problem. Please refresh the page and try again.