MetroPCS introduces the Activa 4G, Huawei's first U.S. LTE smartphone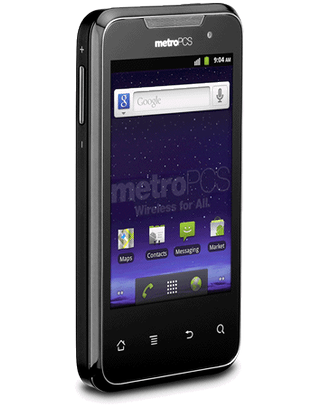 MetroPCS today introduced its latest Android smartphone, the LTE-capable Huawei Activa 4G. This is Huawei's first LTE device here in the United States, and for $149 without a contract (after a $50 instant rebate and a $50 mail-in), we'll happily welcome it to our shores. The Activa isn't going to blow anyone away spec wise: underneath the 3.5-inch HVGA display, the Activa is sporting an 800 MHz single-core processor and up to 32GB of external memory, with a 5MP shooter around back. The Activa ships with a 4GB microSD card preloaded with the movie Kung Foo Panda 2, which may or may not sweeten the deal. The Activa ships with Gingerbread, and everything considered, we wouldn't hold our breath for Ice Cream Sandwich to arrive anytime soon. Regardless, if you're within MetroPCS's LTE coverage, the Activa offers access to blazing speeds on a decent Android smartphone starting at an oh-so-tempting $50/month.
Source: MetroPCS
Is Kung Foo Panda the Chinese knockoff of Kung Fu Panda?

Kung Fu Panda II Finally!

This is all kinds of wrong

3.3 hrs of TALK TIME
what are they thinking ??? We need phone with 8hrs+ of TALK TIME
Please

In west central Florida Metro has a bigger 4G footprint than Sprint does.
Only thing that keeps me from switching to Metro is their phones.
Their phones were cutting edge two years ago.
If they ever start offering cutting edge phones, I dont care if they cost $600,
I will be switching in a heartbeat ! :-D
Android Central Newsletter
Get the best of Android Central in in your inbox, every day!
Thank you for signing up to Android Central. You will receive a verification email shortly.
There was a problem. Please refresh the page and try again.