Android 5.0 Lollipop coming to LG G3 in Q4 2014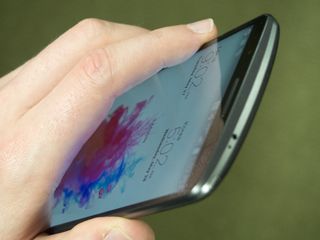 LG will offer the Android 5.0 Lollipop update to owners of the LG G3 smartphone sometime in the fourth quarter of 2014, with the older LG G2 receiving the update sometime later.
That's the word from a post on the LG Germany Facebook page, which doesn't offer any more details. Even if the Lollipop updater does start rolling out in the fourth quarter, it may take a while for it to reach your specific unit, thanks mostly to the fact that wireless carriers are typically in charge of when those updates are released.
If you own an LG G3 or LG G2, are you happy that you now know that you will be getting an update to Android 5.0 Lollipop at some point?
Source: LG Germany on Facebook
Gotta wait and see what LG brings to the table with Lollipop.
I'm old. My Sprint G2 is still on 4.4.2, Modded of course. Posted via my "G3 Modded" Sprint LG G2 with permanent SIM Unlock on T-Mobile $30 2nd line family plan.

LGs 4.4.2 is the same as 4.4.4 The only differences between the 2 are a few generic security patches and nexus specific fixes, which of course, you dont need. The security patches can be either from Google (making it 4.4.4) or from the OEM themselves (which may in fact be even more recently updated).

My wife conned me out of my G3... I have her G2 now. Glad to see we'll both be getting the update!

how does that happen? lol women :B anyways...

Yeah how the hell did this happen? Posted via the Android Central App using my Galaxy Note 4 from Sprint

She used a very unfair method. She hinted that giving her my newest phone would mean I could get an even newer phone sooner! And I'm whipped.

Lmfao sneaky fu*ks they are

Many cosnider the G2 a better device

Not sure that's true. Lg g3 is imptoved in every way from g2.

Great news. Hopefully itll get rid of the lag and stutter throughout the UI.

What I worry about is it ending up looking like something other than what it's supposed to look like. LG and Samsung are infamous for that. Posted via the Android Central App

Who defines what it's supposed to look like?

Matias Duarte Posted via the Android Central App

But if you wanted a vanilla look, isn't it your fault that you didn't buy a vanilla phone (nexus, moto x)? I have a note and I don't want it to look "how it's supposed to"(vanilla android) when/if it gets updated

Yes. Indeed. It's ridiculous for people to buy something that is very clearly skinned and then complain that it doesn't look like vanilla Android.

Why would you possibly expect it to look like vanilla Android? If you bought an LG, then you chose the LG UI.

Once you see what Samsung's take will look like, you'll pretty much know what LG's will look like (only a little better, IMO).

Good thing the G3's UI looks nothing like the GS5. Posted via Android Central App

Good news, and my carrier (Sprint) has typically been better than the big 2 in getting the updates out. Posted via the Android Central App

How dare you say something good about Sprint! This site is dedicated to Sprint bashing!

Updates are literally the only good thing about Sprint

You know, it is fashionable it is to bash Sprint these days.

Actually every carrier that's not T-Mobile gets bashed Posted from the Avengers: Age of Droid Ultra

Have a looked at the ugly Verizon logo on phones and the crap they put? Want to get Verizon bashing in the mix..

I find that interesting. For a carrier that soon as you leave city limits your signal goes to non-existent to not be bashed is kinda suspect. but, Sprint gets bashed 1st. carry on... :-)

I switched from Sprint to T-Mobile. I drove from Cleveland to Niagara falls and streamed music almost the whole way. I dropped signal for a few minutes a few times and I was in the boonies a good bit... coverage wasn't as good as sprint's, but I had faster speeds almost the whole way.

I drove from nyc to Miami when I had the galaxy nexus on sprint. I had so much signal drops it was unbearable. Especially in Virginia and north and south Carolina. I jumped to T-Mobile as soon as I got back to nyc Posted via the Android Central App

You were using one of the worst phones for connectivity also.

Sprint is so great at updates that my LG Optimus G LS970 is still on. Jelly Bean 4.1.2 when the rest of the world is on KitKat 4.4.2. Also Sprint has the best Airave coverage. Posted via the Android Central App

...psssst... That's an LG problem not carrier problem...

All other LG Optimus G models finally have KitKat after a long wait. The AT&T E970 and the Sprint LS970 are still on Jelly Bean 4.1.2. It's not a LG Problem, it's a carrier problem. Posted via the Android Central App

Are you speaking of the International ones? There are a ton of international phones that receive support long after the US market support ends. If you don't like that, root it and do it yourself.

LG by the end of the year, Samsung by the end of the year , HTC within 90days. OEMS are improving this is great to see

thanks to developer preview, one OS update per years and early access to Android code for play edition OEM.

Something seems to be happening with updates. The transition from gingerbread to ICS was pretty universally botched (even by Google on the Nexus One). But I think that may have been because of structural changes - partitioning issues, etc. Not necessarily the planed obsolescence we all feared (then again, the Galaxy Nexus never got Kit-Kat). Guess we'll have to wait and see, but here's my vote for optimism...

Gnex never got kitkat not because of processing power or planned obsoleteness, but because TI pulled out of the consumer sector and refused to work with Google to develop kitkat-compatible firmware

There's now a KK-compatible driver that's been baked into GNex KK roms.

Great news. In my Bart Scott voice "Can't Wait!!".

Bull crap. LG is always late when it comes to updates. What made them change their mindset all of a sudden? Posted via Android Central App

The fact that HTC and Motorola are promising updates within 90 days? Posted via the Nexus 5 running on 5.0 Lollipop

The LG G2 (ATT) got KK a week before the HTC One (which was subsequently pulled) and a couple months ahead of the S4. Why has LG improved? First, LG has worked closer with Google on the Nexus 4 and Nexus 5 and that probably helped them considerably. Second, manufacturers increasingly realize that a lot of their crap impedes or duplicates what Google is doing and they are scaling things back. There was a damning report this year about how many Samsung users actually use the Samsung app store, S voice, etc... Lastly, manufacturers realize that to grow their market share, you need to take care of the customers you've already won. This is particularly true in the US market with typical 2 year contract cycles. A mid-contract refresh makes you feel better about the brand.

Exactly. LG is doing great these days. I hope they keep the momentum. I have a G2, and I look forward to getting a G4 when I my upgrade comes up. My only complaint is that the screens need to stop growing! Everything is becoming a "phablet". I'm happy with a 5.2" screen. Posted via Android Central App

ditto every single point here.

Eek. Had to double check to make sure my system update was frozen. Lord only knows how hard it will be to keep root with Lollipop.

Show me the OTA I hope LG is on the MONEY with this ... Posted via the Android Central App

Wasn't so sure about my g2 but yay!! Posted via the Android Central App

Woop!! Was thinking about getting a g3. Definitely will now!

Can't wait Posted via Android Central App

I hope that applies to us G2 owners in the US. Posted via Android Central App

Thats awesome news Posted via the Android Central App

I am happy and hope it comes soon and improves battery even better. I can't wait to get it...... Though I may have the G3 when Lollypop goes to that. I hope to anyway! Posted via the Android Central App

NO John I'm not happy to know cause I'm on Verizon. We all know that Verizon loves for its customers to never get a single damn update for their phone. Posted via Android Central App

Oh, you'll still get it. It'll be closer to the G4's release date than the G3's (if not after the G4 comes out), and you may have already gotten rid of your phone, and it might be buggy when it does hit, but it'll come.

Hahaha Posted via Android Central App

I'm on Verizon, and not only has my Moto X received plenty of updates, but it's also received them very quickly. Maybe the problem isn't simply with Verizon.

It may or may not be Verizon but I can say that the last 2 phones I've had which are the Nokia Lumia Icon and the G3 have missed or gotten updates very late and I've heard that manufacturers or Nokia claimed it's Verizon and not them. I can't say I've heard that about the LG G3 but Nokia said they weren't the reason updates were behind and some weren't even released on Verizon. I gotta say I'd believe it's Verizon since Verizon can't even allow a manufacturer to release a good looking phone on their network. EX: Nokia Icon vs. Lumina 930 and Sony Xperia z3v vs. Z3. Posted via Android Central App

Very nice to see this official...there was word a couple months back about the G2 getting it. I really hope LG stick with the "Simlpe is the new smart" theme. the G3 software was pretty great IMO, but still had a lot of fluff in it. hope they stick to a stock looking UI (Lollipop is beautiful, dont mess it up) and just add some nice features on top....more quick toggles, multi-window, update the camera software a bit from the G3, IR remote and customizable soft keys and you would make so many people happy. I dotn see that happening though. thank god for the awesome Devs around here...the G2 is actually pretty awesome on Stock android and very good on xposed G3 software.

I hope Lollipop 5.0 improves the overheating issue with the G3...this is my THIRD handset in under 2months and all of them overheat and then randomly powers off!!! The phone could be in my pocket on standby mode and next thing you know...an unfamiliar source of heat against my thigh!!!!! Posted via the Android Central App

That's been happening to me a lot while charging my phone at night. Try periodically killing tasks through the multitasking button. Doing that seemed to help the problem a little

I've had no overheating problems. If you've had three that do it, I'd look at the apps you're running.

Soooooooo the international version will get it by the end of the year and the US version will get it by 2nd quarter 2015. Prove me wrong US carriers!

The carrier versions could get it during December of 2015, and that would prove what you said wrong. So...that's what you want?

Dang you're right. How dare you call me out on my poorly worded criticism lol

The G2 (ATT) got KK in early Feb 2014. Less than 90 days after the code dropped. Before the HTC One. I think a full month before the International G2. Two months before the GS4. Fingers crossed.

Believe it when I see it. Verizon has not even updated the issues with kitkat. Posted via the Android Central App

If the rollout is the same as the LG G2 getting Android 4.4.2 (on VZW) in May of 2014 then this time it may get Android 5 sometime in May 2015 or so...the T-Mobile version I think got 4.4.2 sometime in March 2014. Also there was a rumor that G2 may get the same UI as G3 has...is that still on the table?? Posted via Android Central App on Nexus 5 or LG G2

Yes. I've read on XDA that it is indeed getting it. While some people received no's from LG in some countries and their reason is because the software isn't compatible with the g2's hardware which i think is bullcrap because cloudyg3 works fine on g2 Posted via the Android Central App

Great! Even Asus has announced thier timelines for Zenfone series! bit.ly/1rLkxUq

I'm glad to see LG is stepping their game up. I have the G3 for a few more weeks. Ordering my Nexus 6 on Wednesday. I pray AT&T will have the 64GB model for order but I highly doubt it. With that being said, i'm waiting for the day where you buy any phone from any carrier and all you have to do is log into their site and pick your operating system. Download it to your computer and drop to your phone. You want pure android, bam, you got it, you want HTC Sense bam you got it. If you buy a Samsung phone and you want touchwhiz then download it, if not download pure android.

Gotta love these Mr. Me Too's. Can't wait to see who really keeps their word this time around. I have the most confidence in Moto from their great efforts with Kit-Kat.

Pleased we should be getting Lollipop on my Sprint G2, but I'm perfectly content with Kit Kat on it.

I had no doubts whatsoever. I'm anxious to find out how "partner" Android 5 will differ from Google's Android 5 (that we've probably seen to death already from screenshots if not the previews)

Day 13 of my LG G3 experience. Returning it today. Will order nexus 6.

What happened? I'm with Verizon and on the fence about getting the Droid Turbo, Nexus 6 or LG3. Currently on the G2, but it's starting to get buggy and the Android Wear app is killing my battery with no rhyme or reason. If the N6 fits well enough in my hand, I'm sold..

O would really look at the turbo if you don't have to have the huge nexus I love nexus but the turbo is a great option as well Posted via the Android Central App

My wife has a G2 on sprint, but she couldn't care less about lollipop lol Posted via...The One

If it's hitting the international version then, US carrier branded versions won't see it for anywhere from 2 to 4 months later. And I'll likely wait until we figure out if it can be rooted before I upgrade.

I was wondering I installed the lollypop preview a few days ago if and when google realease the official build through ota will I be able to update from the developer preview to the official build or will I have to wipe everything again ? Posted via the Android Central App

As a owner of the g2 i'm very happy to hear this! Probably get it 1st quarter or 2nd of 2015.

Thankfully the G2 follows the G3. The G3 probably has another update after L. I don't think the G2 will get much, if anything, after L so it had better be solid and bug free.

I'm super relieved. Even if it is going to be very different. Posted via the Android Central App

My G2 will get the 5.0 update this year. It's running CM11 and I cant wait for CM12. I only ran the LG rom for 2 days and it was horrendous, they will butcher Material Design as well. Posted via the Android Central App

I've come to expect this now. I'll get rid if my g3 if I'm not getting it soon. Posted via the Android Central App

That's what i've been waiting for to get a G3. Good news indeed.

Hopefully they will show the LG G Vista some Lollipop love also. Posted via the Android Central App

My daughter just bought a G3. My god it's a gorgeous phone.
Very happy that it will get Lollypopped.

Hey everyone. I am looking to get the T-Mobile variant of the G3, but unlock it. Will I still have to wait for T-Mobile to release the 5.0 update?
Android Central Newsletter
Get the best of Android Central in in your inbox, every day!
Thank you for signing up to Android Central. You will receive a verification email shortly.
There was a problem. Please refresh the page and try again.