AC Podcast 462: Samsung Galaxy S20 Ultra review; LG V60 is interesting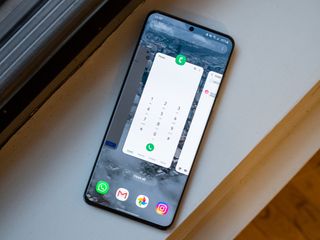 (Image credit: Andrew Martonik / Android Central)
Andrew 'Android' Martonik settles in with Daniel Bader for a detailed conversation about the Samsung Galaxy S20 Ultra, its smaller siblings, and the current state of 5G coverage. They also touch on what could potentially be a more affordable flagship alternative — the recently announced LG V60.
Listen now
Links:
Sponsors:
CLEAR: CLEAR makes your life safer, simpler, and more secure. CLEAR is the absolute BEST way to get through airport security. It works great with Pre-Check too! Get two months free at clearme.com/central and use code 'central'.
Android Central Newsletter
Thank you for signing up to Android Central. You will receive a verification email shortly.
There was a problem. Please refresh the page and try again.