U.S. Cellular announces the Samsung Repp along with a new phone and tablet trade-in program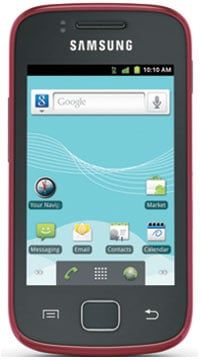 U.S Cellular has been busy getting ready to release the latest device to their ever expanding Android line-up. Announcing today, the Samsung Repp - an Android 2.3 powered smartphone with a a 3.2-inch HVGA LCD touchcreen, 3 megapixel camera, an 800 MHz processor and 2GB of expandable up-to 32GB storage. If you're looking to move into a starter Android the Samsung Repp is meant for you.
In addition to the announcement of the Samsung Repp, U.S Cellular also announced a new phone and tablet trade-in program for customers. You can trade-in your old device, even if it's from a different carrier for a check up to $150. Until November 20th, activation fees for select devices are also waived. Check the U.S Cellular website for more deatils.
Source: U.S Cellular (opens in new tab)
Oh, ANOTHER entry-level android phone. Thanks, US Cellular - you're the BESTEST!! :(

I'm not sure US Cellular is that stoked for the phone either...looks like another acclaim/gem. Good news is US Cellular has the Electrify, Hero S, Merge, Mesmerize, and rumoured to be coming the the Galaxy S 2.
Android Central Newsletter
Thank you for signing up to Android Central. You will receive a verification email shortly.
There was a problem. Please refresh the page and try again.