Shazam takes away Spotify support in certain countries in favor of Deezer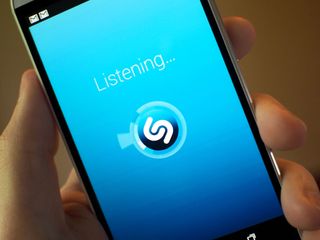 Shazam released an update the other week on both iOS and Android, introducing Deezer support for finding songs tagged while out and about. What wasn't made clear was that Shazam would in fact be pulling Spotify support, which is also a popular destination for locating, purchasing and enjoying content. Counties affected include the UK, Germany, Mexico and Brazil.
Many users relied on the Spotify integration with Shazam once they've tagged tracks they like on their smartphones. Removing the ability to head into Spotify and automatically select desired tracks has really hit home with the user base. To make matters worse, it appears only the free version of Shazam is affected, while Shazam Encore appears to be working perfectly with Spotify. Go figure, folks.
It's strange to see the likes of Deezer and Rdio included, while Spotify is left for premium users. Shazam CRO, Kevin McGurn, did release a statement to TechCrunch on the matter:
Taking into account the quote above, Shazam support staff wrote on the support pages: "In Germany, Mexico, UK and Brazil we're currently offering Deezer playback instead of Spotify within the free app. We're currently trialling different streaming partners to see which are used by more of our users. Spotify integration (which we're currently working on to improve) may be returned at a later date."
It's a strange move for the company, but we're sure Spotify support will return. Either that or Shazam risks losing a large proportion of users in affected markets.
Source: TechCrunch
Germany - Encore - No Spotify or I'm blind.

i recently dumped Pandora for Spotify. 900K songs vs. 20M songs.

Update - had to switch back to Pandora. Spotify was crushing my data plan.

I did notice, here in Britain! Posted via Android Central App

I wish someone had Google Play support.

Both Google Now and SoundHound have Google Play support. (In SoundHound you have to change the default store in the settings)

Spotify is 1000x more popular than Deezer, the country thing is BS for me.. Stupid move Shazam!

So what are the alternatives to Shazam that actually work with Spotify? Are there any??

As a Deezer user, I liked it.
Android Central Newsletter
Get the best of Android Central in in your inbox, every day!
Thank you for signing up to Android Central. You will receive a verification email shortly.
There was a problem. Please refresh the page and try again.