In need of a new smartphone that won't break the bank? Right now, Motorola is offering the unlocked Moto Z3 Play with a Moto Mod for just $149.99, a savings of $200 before the free mod is factored in. This deal is only available on the 32GB model, which normally retails for $349.99 on its own. You can choose from a few different mods, described in detail below, and shipping is free. Make sure to add both the phone and your chosen mod to your cart separately to get the deal. Shipping is free.
You could opt for the Moto Folio which has a magnetic closure that snaps shut to protect your screen while you're on-the-go, or the Moto Style Shell which is more similar to a traditional-style case. Simply add whichever one you like to your cart along with the Moto Z3 Play to score it for free.
Answer This Call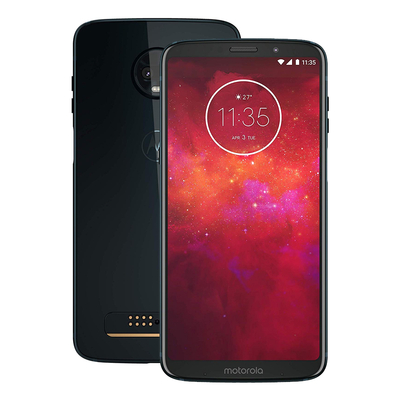 Motorola dropped the price of its Moto Z3 Play smartphone down to just $150 for a limited time, and you'll even be able to add a Moto Mod to your cart for free.
$149.99 $301.83 $152 off
The Moto Z3 Play is equipped with a 6-inch Full HD display, 6GB of RAM, Qualcomm's Snapdragon 636 processor, and a 3000mAh battery that can be quickly topped off using Motorola's Turbopower charger. There's a 12MP shooter on the back and an 8MP selfie camera to help you capture memories with ease. Be sure to add a microSD card to it so you can store all your pictures, videos, movies, and more.
This phone charges over USB-C. In this in-depth review, Daniel Bader recommended that you buy the Z3 Play while it's on sale, so I vote you listen to the man before the deal expires on December 2nd.
The Moto Z3 Play is a stellar phone for those on a budget, but you could also upgrade to the latest Moto Z4. If you're interested, we've put together a guide for the Moto Z3 Play vs Moto Z4 which could help you make a decision between the two options.
We may earn a commission for purchases using our links. Learn more.