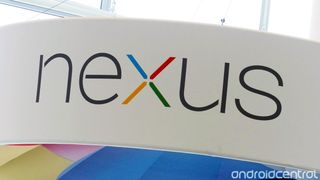 Nexus 5, Nexus 7 and Nexus 10 — Google's 'pure Android' mobile devices
Google's Nexus devices are sold directly from the Google Play Store, unlocked and running the latest version of Android, 4.4 KitKat. The Nexus line consists of three current devices -- the Nexus 5 smartphone, and two tablets, Nexus 7 and Nexus 10.
LG Nexus​ 5
The current Nexus smartphone, launched on Oct. 31, 2013 along with Android 4.4 KitKat and made by LG. Prices start at $349 in the U.S. for a device with a 5-inch 1080p display and a Snapdragon 800 CPU with 2GB of RAM. It's also got an 8-megapixel rear camera with Google's novel "HDR+" camera, and a 2300mAh non-removable battery. The Nexus 5 supports 4G LTE in North America and the rest of the world across two models, the D820 and D821.
Check out our review for more on the Nexus 5.
The second-generation 7-inch Nexus tablet, manufactured by ASUS. Compared to the 2012 original, the 2013 Nexus 7 sports a higher-resolution display at 1920x1200 pixels, a thinner chassis and faster CPU — a quad-core Snapdragon S4 Pro with 2GB of RAM. The Nexus 7 launched at $220 in the U.S. for the 16GB Wifi model, with more expensive 32GB and LTE-connected models also available.
We've got more on the 2013 Nexus 7 in our full review.
Released in late 2012 alongside the Nexus 4, the Samsung Nexus 10 remains the current 10-inch tablet offering from Google. It comes with 16 or 32GB of storage and a high-resolution 2560x1600-resolution display and a dual-core Samsung Exynos 5 CPU. As of early 2014 it's been updated from Android 4.2 Jelly Bean, which it shipped with, to the latest version, 4.4 KitKat.
For our take on the Nexus 10 when it launched in November 2012, check out our review.
Legacy Nexus devices
The Nexus 4, made by LG and released in November 2012 with prices starting at $299 for the 8GB version. It ran Android 4.2 Jelly Bean out of the box, and has since been updated to version 4.4. It's got a 4.7-inch 1280x786-resolution display and a Snapdragon S4 Pro quad-core CPU with 2GB of RAM, and was available globally as a HSPA+ (42Mbps) device until mid-2013.
The Galaxy Nexus, released in late 2011 with Android 4.0 Ice Cream Sandwich, was the last Nexus phone made by Samsung. For much of its life it was exclusive to Verizon in the U.S. Elsewhere a HSPA+ version was sold with a slightly smaller battery and slimmer chassis. In mid-2012 this unlocked version was sold through the Google Play Store in the U.S. The Gnex, as it's sometimes called, was updated to Android 4.3 Jelly Bean, but not the newer 4.4 KitKat.
The 2012 Nexus 7, the first Nexus tablet. Manufactured by ASUS, this device made waves due to its low price point — $199 for the 8GB model — and relatively high specs for the time. It included an NVIDIA Tegra 3 quad-core CPU, 1GB of RAM and a 1280x800 display. Later a version with HSPA+ cellular data was made available for an additional markup.
The Nexus Q, Google's ill-fated streaming orb. The Q was announced at the Google I/O 2012 developer conference, where 5,000 of the spheres were given to attendees. However due to its high price ($300) and limited functionality (it could only stream stuff from Google's ecosystem) the Nexus Q never saw widespread release. Those who pre-ordered were shipped a Q free of charge, and it was eventually replaced by the Chromecast dongle in 2013.
The Samsung Nexus S, released in late 2010, showcased Android 2.3 Gingerbread. Only the second Nexus handset to launch, its hardware was based upon Samsung's original Galaxy S. It was also the first Android phone with NFC, a new feature in Gingerbread. A Sprint version with Wimax data, the Nexus S 4G, emerged in mid-2011.
The Nexus One, the original Nexus sold by Google online, made by HTC and released in early 2010. With a 1GHz CPU, a high-res (for the time) display and Android 2.1 Eclair preloaded, the N1 established the combination of vanilla Android, timely updates and high-end hardware for which the Nexus line has become known.
Latest Nexus news:
[block:views:article_lister_bespoke-block_20]
Get the Android Central Newsletter
Instant access to breaking news, the hottest reviews, great deals and helpful tips.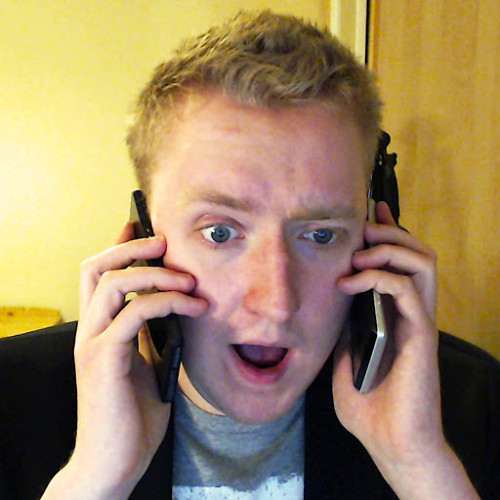 Alex was with Android Central for over a decade, producing written and video content for the site, and served as global Executive Editor from 2016 to 2022.