Google Nexus 7 (2013) review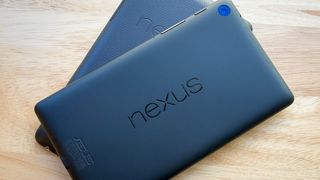 When Google launched the original Nexus 7 in June of last year, it in effect took the fate of Android tablets into its own hands. Sure, there were plenty of Android-powered slates before the Nexus 7 (Google even partnered with Motorola for one) and there have been many since, but the original Nexus 7 saw unprecedented adoption. And rightly so — we'd say that the Nexus 7 was the first "great" Android tablet — one that could actually be mentioned as a competitor to the sales monstrosity that is the iPad.
We wouldn't say that the success of the original Nexus 7 (which may or may not have been expected) put pressure on Google so much as it encouraged it to one-up the original. For once in the history of Nexus devices, Google had its hands on a product that sold like gangbusters, and not just to nerds but to normal people that just wanted a great tablet experience at an affordable price. Hitting that magical $199 price point, it sold millions of units per month up until the day it was replaced by this, the new Nexus 7.
With their second attempt at a 7-inch Nexus tablet, Google and manufacturer ASUS are looking to appeal to that same audience, with sweeping internal upgrades that will also appeal to spec junkies. It's sleek, well made, trimmed down in all of the right places and bulked up in others that are just as important — everything you want to see in a second-generation product.
ASUS and Google have teamed up again and created something wonderful. Read on for our full review of the 2013 Google Nexus 7.
Pros
This is one of the best displays available on a tablet today, and a huge improvement over the original. Pixels solve problems. Likewise, Android 4.3 paired with this high-end hardware absolutely screams no matter what you throw at it. The new hardware styling, materials and build give the Nexus 7 a grown-up look that is several steps above its $229 price point.
Cons
Small bezels on the left and right edges can make it tough for some to hold. The rear camera can be best described as "mediocre," with some processing issues that can be frustrating. Entry-level pricing was increased by $29 this time around.
The Bottom Line
With a great new screen, speedy internal components and sleek casing, Google has hit a home run again with the Nexus 7 in 2013. You can't argue with the incredible value that it offers, even with the $29 (base) price jump over its predecessor. Google is going to sell a whole lot of these to both nerds and regular consumers alike, and each and every one of them will be getting a far greater experience than they paid for.
From here on out, "Nexus 7" refers to the new 2013 model. We will specifically refer to the "original" or "first-generation" model if we are making a comparison.
Nexus 7 hardware
The Nexus 7 has received a much-needed bump in internal specs, and while it may not be on the absolute bleeding edge it follows in the footsteps of the original by offering more than you'd expect for the price point. Google offers a spec sheet that will look familiar if you know what's inside the Nexus 4 — a 1.5GHz quad-core Snapdragon S4 Pro processor, Adreno 320 graphics and 2GB of RAM.
(As Brian Klug at AnandTech points out, the Nexus 7 might actually live in a weird space between the Snapdragon S4 Pro and the S600. Such idiosyncrasies in nomenclature are annoying, but neither do they affect how we use the Nexus 7. Qualcomm can call it whatever it wants.)
Just as important, the screen resolution has be increased substantially to 1920x1200 (323ppi) and the single speaker on the previous model has been replaced by dual stereo speakers with synthetic surround sound technology.
Build quality
The overall improvement in materials and craftsmanship of the Nexus 7 is immediately apparent when you pick it up for the first time. If for some reason you aren't convinced, picking up the first-generation model will instantly reassure you that Google and ASUS paid more attention to build quality this time around.
In pictures: Two generations of Nexus 7
Gone is the cheap feeling (and looking) silver plastic rim around the display, replaced with a black plastic edge that smoothly completes the transition from glass to the soft-touch-coated back plate. Google ditched the popular leather-like back in favor of a harder case with the aforementioned soft touch coating, which reduces grip a little bit but gives the tablet a more upscale look.
The Nexus 7 retains the same basic shape as the original, but has been trimmed down in all the right places. The device is now 6 mm narrower thanks to reduced bezels on the side of the screen and nearly 2 mm thinner as well. Thankfully Google has decided to keep the top and bottom bezels large (adding 2 mm to the height, actually), which helps with one-handed usability in landscape mode.
The power and volume keys stay in the top right edge of the tablet, although there's a bit more room between the two. The microphone has been repositioned from the bottom edge to directly under the volume buttons, and the headphone jack moves from the bottom up to the top. Missing are the pogo pins on the right edge, subbed out for Qi wireless charging under the back plate.
The new design aesthetic has a decidedly grown-up feel to it — a big improvement from the original, which was clearly designed with a low price point in mind. The Nexus 7 now gives off a premium vibe thanks to higher quality materials and the move to black plastics and coatings all around. The design isn't flashy by any means, which we appreciate — it gives the tablet a much higher-end look than the price tag would suggest.
Ergonomics and feel
As a whole, Google and ASUS' design decisions have improved the ergonomics of the Nexus 7. It is now lighter, thinner and narrower — the three metrics that seriously matter when holding a rather large device one-handed. The improvements aren't overwhelming, however, and it took a little while of using the Nexus 7 to appreciate its subtle changes in size and weight.
While they may have been unsightly, the large side bezels on the original Nexus 7 spoiled us by making it trivially easy to hold the device with the pads of your fingers on the soft leather back and a thumb gripping the bezel. The way you hold the new Nexus 7 is a bit different, as the side bezels have reduced so much that you'll often touch the screen when trying to hold it. With its newly-trimmed dimensions, we found ourselves more holding it like an absurdly large phone — actually reaching all the way around and wrapping our fingers on the bezel opposite our palm.
If you don't happen to have hands on the larger side like us (or need to give your wrist a rest), the reduction in weight and thickness is a big deal for usability. The soft touch back may not have the exact same feeling as the original, but it's a great stand-in considering the ergonomic improvements it also brings.
Once you become acquainted with the new device, holding it one-handed will feel perfectly natural. That being said, we tried our best to use the device as much as possible throughout the day while outdoors — while Bluetooth tethered to a phone for data — and still met the same restrictions as previous tablets of this size. This obviously still isn't a device that will be portable without a bag or purse for most of us, but we're slowly approaching weight and dimensions where that could be a reality in the future.
Nexus 7 display
Google could have simply bumped up the resolution of the Nexus 7's display to the now impressively-high 1920x1200 with the same screen characteristics of the previous generation, and we would've been happy. But not only do we now have a delightful 323 pixels-per-inch IPS display to look at, it's also a really great panel overall.
Setting it down next to the first generation model, the Nexus 7 is notably brighter, has higher contrast and is of course more crisp thanks to the drastic bump in resolution. And we still have the same 7-inch (diagonal) screen size, with the same "gapless" display technology that makes images appear to float on the surface.
In daily use, the display looks fantastic no matter what you're using the Nexus 7 for. Text and images are clean and easy on the eyes, and color reproduction is as accurate as leading LCD panels out there. Tablets are more likely to be viewed by multiple people at once, it's also important to note that the display doesn't distort images or wash out at even obscure viewing angles.
As we noted earlier, we tried to use the Nexus 7 as often as possible while out and about to get a good feel for outdoor viewing of the display. Aside from the issues inherent in using a large, glass-covered display in the amazingly sunny Seattle summer weather, the Nexus 7 display performed well outdoors. Unless it's cloudy out you won't want to drop the screen brightness below 100 percent, but if you need to venture outside for a bit you'll have no problem continuing to use the tablet.
This is one of the best screens we've ever laid eyes on, full stop.
Nexus 7 speakers
The back of the Nexus 7 is now adorned with dual rear-facing stereo speakers, on the left and right sides of the tablet when held in landscape orientation. Building on these new speakers, Google has included synthetic surround sound technology from Fraunhofer that is supposed to create an "immersive audio" experience.
With these changes you're going to notice an increase in both volume and quality across a wide range of audio, from music to movies to spoken word. After listening to a variety of content we were quite impressed with the capability of these small speakers. The bump up to stereo speakers alone makes a world of difference for movie and TV content, and while a single pair of speakers just isn't going to produce anything resembling true surround sound, you can tell there is some background processing going on to at least give a partial surround experience.
The Nexus 7's built-in speakers offer an enjoyable experience, with audio that sounds good through the full range of volumes and doesn't distort at even when maxed out. When comparing directly to the previous generation, there is an appreciable increase in audio quality here. But in the end you're likely to get closer to that immersive experience that Google is marketing with a nice pair of headphones than by blasting sound out of the back of the tablet.
Radios
At the time of writing, Google has only released the Wifi versions of the Nexus 7, with LTE-enabled models hitting the U.S. "in coming weeks." While we would have loved to get our hands on an LTE model for initial review, the Wifi model performed well in terms of connectivity.
The Nexus 7 sports 802.11 a/b/g/n Wifi, Bluetooth 4.0, NFC and all of the requisite sensors and radios that you'd want in a mobile device for 2013. We had nary an issue with any of the radio functions, with strong Wifi connectivity, Bluetooth connection (including tethering from a Nexus 4) and NFC for Android Beaming pictures to and from the tablet.
The new Nexus 7: Wireless charging feature
The other bit of technology wedged under that back plate is a Qi wireless charging coil. While there is no visual indication that it exists — unlike the more obvious pogo pins on the original version — it works just as we've come to expect on other Qi-enabled Android devices.
Battery life
Likely for reasons of weight and thickness, Google has trimmed down the Nexus 7's battery to a (still hefty) 3950 mAh non-removable juicer. Even with the move to a drastically higher resolution (and brighter) display and faster processor, the Nexus 7 is actually quoted as having an hour more of usable battery life than its predecessor — 9 hours video playback or 10 hours browsing.
Battery life can vary dramatically between different use cases, but we have been riding this Nexus 7 pretty hard since we got our hands on it and the battery has held up quite well. While using the tablet for duties normally reserved for our phone — Google Voice messaging, browsing, email and the like — with a mixture of Wifi and Bluetooth tethered data and high (70-percent or above) screen brightness, we easily pushed past two days of usage with multiple hours of "screen on" time.
This falls in line with what we experienced on the original Nexus 7, and is more than acceptable for a tablet of this size. Even when using it as a primary device over a phone, the Nexus 7 battery held up very well to demanding usage. It's a great feeling being able to go to sleep at night and not even consider charging the tablet — knowing with a full day's use starting the next morning it still won't drain completely.
Nexus 7 software
The Nexus 7 is technically the launch device for Android 4.3, and while this isn't the biggest update in terms of user-facing features it has added many new capabilities that users have been wanting.
Android 4.3
While not everyone will use it, restricted profiles are great for the increasing number of parents who are introducing their young children to computing with a tablet — and with the great pricing on the Nexus 7 it is likely to make its way into many young hands this year. Restricted profiles let the main user create new accounts with limited permissions, reduced access to the tablet's settings and a subset of installed apps. Even if you're not a parent with young ones running around, having a restricted profile available for when you hand your tablet to a friend that you want to keep entertained is a handy bit of functionality.
Google officially unveils Android 4.3 Jelly Bean
On the techier end of the spectrum, OpenGL ES 3.0 support in Android 4.3 seriously improves the graphics rendering that the Nexus 7 is capable of. Equally nerdy is Bluetooth 4.0 support, which probably doesn't mean a lot to many people at the moment, but holds serious potential as more Bluetooth peripherals take advantage of the new standard, including wearable devices.
Performance and usability
Google has certainly worked some voodoo magic inside the Nexus 7 (enabling TRIM support in Android 4.3 has helped), and performance on this tablet is nothing short of amazing. Likely a combination of the serious spec increase and some under the hood changes in Android 4.3, the Nexus 7 is quick, smooth and responsive. Across the board from the launcher to menus and in every app, the interface is a delight to use. Beyond app performance, simple things like multitasking, unlocking into apps running in the background and rotating the device while using apps all performed exactly how you expect.
We did have a handful of performance hiccups and just one hot reboot while testing every app we could think of, which is expected on pretty much any device you use today. Other than a couple of app freezes (hard to pin down the cause of these), the Nexus 7 was surprisingly stable for the first device shipping with the latest version of Android.
We found ourselves making excuses to pick up the Nexus 7 just to spend more time with the interface — an experience every manufacturer should be striving to create. You'll be hard pressed to find a task (or set of tasks) that will bog this system down, and we're certain that it is handling all of this computation with plenty of headroom left over for the future.
After spending several days with the Nexus 7, it's apparent that this software has been painstakingly tweaked to perform its best on this device.
Nexus 7 cameras
Google is jumping on board with a new trend in tablet cameras and has decided to include a rear-facing shooter on the Nexus 7 this time around. The 5-megapixel sensor is found in the upper left hand corner of the back plate, and offers a pretty simple set of features. You get basic options for exposure (-2 to +2), five white balance settings, four scene modes and a countdown timer. Significantly, you're not going to have HDR or flash options to choose from.
Though not specific to the Nexus 7, the new Android 4.3 camera interface offers a few subtle tweaks in UI over the previous versions. Rather than having the camera settings laid out in a ring whenever you press a finger onto the viewfinder, you now get a small curved line with multiple tiers of settings accessed by sliding up or down from your initial press. The interface seems no more intuitive than on Android 4.2, but at least some of the options aren't hidden by your thumb now.
Nexus 7 pictures
As you might've guessed given its price point, the Nexus 7's camera isn't the best out there. The megapixels count in itself isn't the issue here, rather the quality of the sensor, as the image processing in stock Android is more than capable of producing great shots on devices like the Nexus 4.
Even in great light, the Nexus 7 struggles to properly meter and adjust for points of very high or low lighting. Photos were often drastically under or over-exposed, even to the point of giving a white haze to an entire picture. When you try to compensate for these issues by using tap-to-focus and manual exposure, things don't get much better.
We experienced issues with getting the auto focus to lock on and let us take pictures more often than we'd like, with the focus ring blinking green but still not taking photos. On the flip side, the tablet would frequently go far out of focus but still allow pictures to be taken. These are issues we haven't experienced on other devices with the stock camera UI, and we have to think there are some processing issues at play here.
When you do end up getting focus to lock properly and have a steady hand, the Nexus 7 can take acceptable snapshots. There is something to be said for having a big viewfinder to appropriately frame and take your shots, which can help less-skilled photographers. Just don't expect the Nexus 7 to produce any images that will rival any mid- or high-end phone camera out there today. Given the low cost of the tablet, though, we'd rather have this quality of camera available than not have one at all.
Click images to open full resolution in new window
Nexus 7 video
On the video side, the Nexus 7 has the processing power to run 1080p footage, but as is often the case it's set to 720p by default (likely due to storage concerns). The issues we have with the sensor carry over to the video camera, with the tablet often struggling to properly expose highlights and shadows. Again, with a steady hand you can get passable video out of the Nexus 7.
Front camera
For tablets, the front-facing camera is often more important than the one on the back. For most people — especially with the Wifi-only model — the Nexus 7 will primarily stay put in the house where it is likely to be used for video calls and spontaneous self portraits alike. The front-facing 1.2MP camera again isn't going to win any awards, but it offers plenty of quality for your Skype and Hangouts video calls. The camera interface offers the same set of exposure, white balance and scene modes as the rear one, but tops out at 720p for video.
The bottom line
It's hard not to be impressed by what Google has to offer with the Nexus 7 in 2013. It is a perfect example of what a "Nexus" has to offer — an excellent marriage of hardware and software that were made for each other. Not a single part of the device was left untouched, with improvements across the board in internals, display quality, physical design and software performance. The Nexus 7 checks all of the boxes for what matters in a tablet, whether you're an Android enthusiast or a casual user.
This is a great tablet experience at any price, and an absolutely amazing device considering that Google is only charging $229. It's hard to find any fault in the formula here, and we expect this iteration of the Nexus 7 to continue pushing the expectations of what an Android tablet can be for the year to come.
Image 1 of 19
Image 2 of 19
Image 3 of 19
Image 4 of 19
Image 5 of 19
Image 6 of 19
Image 7 of 19
Image 8 of 19
Image 9 of 19
Image 10 of 19
Image 11 of 19
Image 12 of 19
Image 13 of 19
Image 14 of 19
Image 15 of 19
Image 16 of 19
Image 17 of 19
Image 18 of 19
Image 19 of 19
Andrew was an Executive Editor, U.S. at Android Central between 2012 and 2020.
A great tablet but still not enough there to upgrade from the original for me, especially after they fixed the performance issues. I'm waiting for new nexus 10, hopefully it'll be worth the wait Posted via Android Central App

Same here, I really want the new Nexus 7, but can't justify it when I've never had problems with the first (I never even had performance issues with it). I'll just hold out until the NEXT version of the Nexus 7 comes out and maybe pick this one up cheaper then.

Yea, I'm planning on getting one anyway but the original Nexus 7 is still a pretty solid tablet. Posted via Android Central App

Me 2. This model fixes all of the things I've been unhappy with on the previous model. So, I've already sold my old Nexus 7. Unfortunately I just heard the other day that it might not be out on this side of The Big Pond until late September. =P At least I got a really good price on my old one, pretty near what I paid for it, 11 months ago. :)

Sold the 1st gen Nexus 7 and purchased the 2nd gen. The display and speaker upgrade, alone, are well worth the difference. The added bonus of the feel, internals, and battery only put it over the edge. I'd really go check one out in person, if possible. Sitting the two side by side, it's night and day. I also have a Nexus 10, but Asus/Google did something special with this device. At the price + portability, it's still easier to carry and offer as a gift.

completely agree, ive been rocking the nexus 10 since november, bought this to see what the fuss was about....definitely selling my nexus 10. its not that the nexus 10 is bad by any means, its the best 10inch tablet out there in my opinion, i just feel the user experience is better on the new nexus 7

Agreed. I'll wait for gen 3.

We will wait for your post about waiting for gen 4

I think I'll pass this 2nd gen, and wait for next gen that use Tegra 4/5 :) Posted via Android Central App

Eww tegra.. Hopefully the next gen will use the Snapdragon 800!!

The Tegra 4 performance is very similar to the Snapdragon 800. Though I agree that the Tegra 3 kind of gave the brand a bad name.

Not like the Tegra 2 gave it a good name...

I have the new N7 and App Geekbench 2 reports the CPU as a Nvidia Tegra 3? Very odd. Posted via Android Central App

Nice, seeing as I just got my Nexus 7 in February I'll wait a few months. I'll eventually pick it up, love the 7-inch form factor.

I have an iPad mini or should I said I had an iPad mini :) Posted via Android Central App

Very nice product. The lack of a SD card slot is the only factor keeping me from purchasing one

Why can't you just use USB OTG?

Agreed! big whoop on the SD card. I don't think it should make or break a device.

It does make or bread the device though for many people, not even so much so the lack of an SD card slot though, but the lack of adequate internal storage, and 32GB isn't adequate storage anymore, honestly 32GB should be the minimum offered in a device without expandable storage, with 64GB and even 128GB available like apple does with the ipad. I would without question buy a Nexus 7 if it came with a 64GB option, even if I had to pay $300+ for it, but 32GB just doesn't cut it, my Optimus G pro has 32GB internal and a 32GB SD card, I currently have 15GB free on the internal, and 75MB free on the SD card, and the majority of the time I use my tablet there is no wifi available aside from the wifi tethering from my phone, so streaming is a non option as I already go over my 5GB data cap on my phone almost every month. And no, USB OTG isn't a viable option as anything that requires something dangling off a cable off the end of your device is not a viable option for regular use.

I agree with your argument. A lot of people like to throw out the stream argument, like everyone has unlimited data. Or if you're like me on sprint with unlimited data that means absolute garbage. The usb otg cable while very handy doesn't mean I'm going to have one hanging off my tablet or phone. Everyone that likes to scream out these suggestions need to realize not everyone uses their devices the same way. So when someone says they need more storage its not because they haven't figured out how to sream yet, but because the way they use their devices requires it.

I too agree fully. Some might have real need for more storage and otg simply isn't a ergonomic solution. I wish device manufacturers would always provide versions big bigger internal rams, but looks like it isn't going to happen. I guess for such cases they invented the battery based media storage devices.

Hey gotip, I was just wondering how much space you need and/or why the lack of sd card is big enough a deal to not get one? I am only wondering as I see a lot of people mention this. I used to think I needed the max space.. but with more and more streaming of data... I just don't require that much. Probably the biggest thing I ever put on it is movies when I travel for work.. but the 32GB tablet seems to have plenty of room per trip.

I travel a lot for my son's hockey, and not every hotel has free wifi to access my cloud storage. Same goes for when I head up to the cottage, no connection. I like to bring books, comics, movies, TV shows, etc... And I like to store as much as possible so I can have choice/variety. The other benefit of the microsd card is I can buy more of them. I can have 3 cards all storing different media. This isn't a make or break deal for me, but it would be nice if there was more internal storage at least. I could go for a 64GB version.

With all due respect, why do people bring their tablets to watch movies when they go on vacation. Like other than the plane trip or whatever, I think that people should be enjoying themselves when they're on vacation. You could always watch that movie or read that comic book back at home.

Vacation isn't the only reason people travel. I'm on the road three or four days a week for work. Lack of an SD card isn't a dealbreaker for me, but it would be nice. Hotel wifi often sucks, and movies that take advantage of a screen like the N7 or N10 have take up a lot of space.

Why not turn your work-related travel into a vacation? The only gadget I ever bring with me is my phone. Surely, there are more exciting things to do than stare at a tablet? I'm assuming, you have a fair amount of free time, when you travel... Posted via Android Central App

Obviously work travel can vary drastically from job to job, but when I've traveled for work "turning it into a vacation" wasn't an option. I'd spend 10-12 hours or so in an office or conference room and usually go straight back to my hotel when I'm done. Often times, the most sight seeing I was able to get in was during the taxi ride from the airport to the office. Clients are usually not willing to pay for you to turn your work travel into a vacation. When you are there on their dime, they want you working for them. Sometimes it is nice, however, at the end of a day to order room service and watch a movie. I used my laptop for this, but I can understand why a person would want to bring a tablet with them and why it might be beneficial to have a larger storage capacity to hold several movies on it in case you are away for an extended time and don't want to try to download several gigs of data over slow hotel wifi.

I think the majority of devices over the next year will be without the SD card slot. I haven't swapped SD cards in a phone or tablet since the OG Droid. Non issue for most people. Posted via Android Central App

I don't believe that at all. Google is trying to get people to give them up but no one wants to and other manufacturer's know that.

Exactly. Samsung devices all have them still. If you made models with and without SD, I guarantee you the SD models would be the best sellers. Even if they were more expensive. Even Google thinks so...thats why there is a 32 gig model. Even they know 16 is not enough.

Samsung Galaxy Nexus does not have SD card slot.

Because it is a Nexus, and Google would not LET it have one. That was a Google decision, not a Samsung decision.

"Most people" is probably true, but that doesn't mean that there aren't still a *lot* of people out there for which some kind of replaceable storage is necessary. Even if we're only talking about 20% of just the US, that's still more than 60 million people. For some instances, USB OTG helps. But, if you really want something portable, SD cards are the way to go. Smaller to carry, and nothing "dangling" off the device.

My biggest problem with no SD card on devices is I'm on sprint, and sprint stinks, so the cloud isn't usable. Considering I'll only be using things like this over wifi, I'm not worried about space much at all. On my phone the only thing that takes up room is music, movies, and pictures/videos. I'm not going to be storing music on it since the cloud works over wifi, movies I can do or swap out quickly at home, and pics/vids I won't store on there either because I'm not going to be taking pictures with it or storing photos (again, can access G+ easily from wifi). Hopefully I'm right about that and it works out, but unlike phones, at least they're smart enough to offer 32GB versions.

SD is a big issue with me too. But it would not keep me from purchasing this...mostly because there is nothing as good or better on the market. Lack of SD is never a good thing though, even if it is tolerable.

You NEED to stop with the SD card thing. It is getting ridiculous.
If the device says NEXUS it will never have an SD card. This should not be a hard concept to understand. Google has said it will not have SD cards on NEXUS devices. Heck Vanilla android does not support SD cards any longer.
THIS NONSENSE HAS TO STOP. So annoying to read...No SD card = no buy.
Go by samsung and be happy with your preious SD card. BCB

This needs to STOP! People always typing how others should not mention the SD thing. Its so annoying to read. People expressing their thoughts on a pubic forum is just un acceptable!

Exactly. Don't make a comment forum if you don't want to hear people's comments.

Is the SD storage issue for Google a matter of wanting to move most users to Clouds? Look for some Nexus 7 case/holder makers designing a way to integrate a wireless connection built into a case/holder with an SD slot. (no dangling OTG cable)

Availability is the biggest issue for me. I'm overwhelmed by reviews and see a great combination of features, good performance, esthetics, usability and value (not only cost) but cant buy one yet. I live in Canada and access will be slow I'm sure. I hope they surprise me with the rumored staples.ca add but that is only with 16GB. Show me the 32GB wifi unit and show me the LTE unit. I run the N4 and love the phone. There are phones with more/better specs but no phone has the specs and overall value (ownership cost) of great smartphone like N4 delivers. Works great out of the box. If you want to root it and add mods you can but its plain great out of the box. I would like android central to keep the non USA markets up to date on sales locations and dates for the N7 to help me feed my desire for one.

bought two (a 16 + 32) had to return one (32). audio response seemed to hibernate if not used for even as little as 15 seconds, so the first key click (or any other system sound) that was supposed to execute, didn't. did a factory reset and loaded same profile as the 16 and still had the problem. let's hope its replacement is better. also the wrapping inside the box had been crumpled and put back on, though the outer seal was intact. also seemed that the cameras were ever so slightly askew inside the housing. so... fit and finish might not be quite there yet.

Yep...7" is perfect for reading books. I'm debating on replacing my Flyer, even though it works perfectly still. Battery is only lasting 6hrs now.

Really liking mine after only 3 days, except for a very noticeable flicker, and flashing of the display when brightness is in the 18 to 33% range. Screen also often blacks out for half a second when in this brightness range. Screen is capable of torch-level brightness, so I'm finding being under 30% rather common. Anyone else able to reproduce this? Considering exchanging, if this isn't a software issue we're all experiencing.

do not have this. i am almost ALWAYS in that range and never run into this issue.
the flicker might be due to auto brightness (i had flicker on the OG N7 but only on auto brightness)

I would consider getting a replacement. That can only be a sign of something wrong with your unit. Posted via Android Central App

Looks a lot better from the 2012 Edition. I get a nexus 7 then 2 weeks later the 2013 Edition come out. I wish I could send this in with receipt And an extra $50 or so and get the new one. But you can't do that so I'm just going to have to wait a while.

U should have paid attention then you would've known Google was having an event soon and the new Nexus 7 was expected to be announced. I bought a Hisense Sero 7 Pro the day after release and figured I'd wait a few months before getting a Nexus. I do want one.

You can't return it? Most places have a 30 days return policy.

I love mine. If I could pick though, i'd increase the screen size by .5" and shrink the bezel on the top/bottom by about 1/4" each...that would still give plenty of space for holding while gaming. I have not used the cameras yet which shows how much I care. Battery live is good but not great but the screen looks awesome. The processor is OK for the device now but will show it's age very soon as games get better so I wish it had more power.
I know it will never change but 16GB is gone with 1 HD movie on mine minus the space already taken by the software. A 16GB SD card is about $10-15 while Google charges more than double that for more space.

How long was your movie? And what was the file size? Posted via Android Central App

Seriously? You're complaining about Google charging $40 for a 16GB storage bump when other companies charge up to $100 for the same 16GB?

Yes and he's entitled to complain about it because it's basically true.

It's really not though. More than likely, the internal memory is of higher spec than the SD card would be.

Yes...when SD is so cheap, I think his complaint has merit. The cloud is not reliable for everyone.

EMMC chip(s) built directly into the board of the device is not quite the same thing as an SD card. They work under the same principle, but the integrated chips are usually much faster and are a bit more expensive that an SD card you would buy off the shelf at WalMart. It's not like there's an SD card slot hidden away inside this thing and they're just swapping out the card for the higher storage option.

YIFY 1080p, MP4 Format (Compatible with N7) <2GB Per Movie.

Still no microSD slot - otherwise I might consider it.

Why can't you use USB OTG?

Everyone already knows that Nexus devices will no longer have SD card slots. I'm not sure, why people keep drumming up the same arguments. I'm not saying that the complaints lack merit; however, they are starting to get old. Posted via Android Central App

If you just need storage for media, USB OTG works well enough. You even have memory sticks with Wi-Fi today :-) Posted via Android Central App

The company you are looking for is called Samsung. Posted via my HTC One or S4 using the Android Central App

Samsung has no Vanilla alternatives, and nothing that matches these specs. Thats why samsung is not an answer. So there is no best choice. There is just a better choice. The Nexus 7 is as good as it gets, despite this flaw.

Still no microSD.. AND NEVER WILL BE. Stahp it peepz.

Great review Andrew! I have had my Nexus 7 2012 for just under a year. The new model sure is tempting. Mainly because of the new screen, other than the screen I am perfectly happy with my N7. The $29 price bump seems completely justified to me.

Thank you! Posted via Android Central App

I still don't get why everyone is so against a rearfacing camera, especially on a 7" tablet. Both Keep and Evernote has scanning capabilities, making a camera good to have around. Setting up YouTubes remote feature gives you a QR-code, that you need a camera to scan. And if you are on a vacation and call home with Hangouts or Skype, a rear facing camera lets you show of the view. To mention a few cases where a camera on the back comes in handy. Posted via Android Central App

I'm not against a rear-facing camera, but the shooters on our most of our phones are by leaps and bounds better than the best camera on a tablet. In comparison, the iPad 4 camera is a 5MP, and takes OK photos, but is surpassed by even the 2 year old iPhone 4S.

Agreed. I actually wish they had put a flash on this one for low light. A camera on ur tablet can save the day if your phone dies on you if you've been out all day and can't charge it up. You can't always rely on your phone.

I totally agree. The reason I went to a Nexus 10 over the original Nexus 7 was partly because of the rear camera (the screen resolution also helped). I don't use the camera for taking regular pictures (I have a phone for that and you look stupid holding up a tablet anyways), but I do use it to scan documents to convert electronically and take pictures into Evernote of stuff written on whiteboards. You don't really need a great camera to do these things so 5 megapixels works just fine.

I'm not against rear-facing cameras on devices in this size range. I think they are slightly less useful than on a phone but still more useful than having one on a 10-inch tablet. My issue with the Nexus 7's rear camera is that it's just not very good.

It does make you wonder why couldn't find a way to use the TF700's 8MP camera

Nice review. With today's news of Android tablets dominating the market share, it's good to have the same kind of choices with our tablets as we do with our phones. I think the Nexus tablet line has the most potential out of any tablet to be something that not only the bleeding edge crowd can love, but regular not so tech savvy people who want to learn.

now i understand how bad the camcoder is

Was debating iPad mini or N7. Now with this it's a nobrainer N7 all the way. Now if I can get an LTE 32MB version i'll be in business. Would love to pair this with a BT Headset and talktone. Would ave a heck of alot of money that way.

LOL 32MB (I know you meant 32Gb though :) )

There seems to be some manufacturing problems that I wish one of these sites would pick up on with regards to the touchscreen not behaving properly. There's waaay too many reports of it being an issue for it to be a irregular thing.
Multi-touch: http://forum.xda-developers.com/showthread.php?t=2381123
Touch Sensitivity: http://forum.xda-developers.com/showthread.php?t=2381800

Ahh, the wonderful Asus QC strikes yet again. Last generation the screen started lifting off pretty much every Nexus 7. I wish Samsung would get the 7 inch version next generation.

I only needed one Nexus 7, last generation.

I definitely get double taps on the keyboard.

Those posts seem to point to the problem being software-related. Not a hardware issue.

I think The New Nexus 7 is the s@#!t,I got the original one and like that a lot too. I got the Note 2 when it first came out and stop using my Nexus, hopefully whenever i get this one I'll use it more...

Got my 32gb 7 last Friday night at Best Buy & thus far love it. Screen is gorgeous, runs fast, & battery(life & charging time) is great. 3 quibbles though. HBO Go not compatible as of yet, I know it's Google's device but apps like Keep shouldn't be forced on the device, & the power button right on top the volume rocker which is annoying on any device. Even a little wider gap would be nice. Posted via Android Central App

Its look good..probably gonna have to wait on getting tho..need a new phone so im waiting on the MOTO X..but this is def next on my list to finally replace my slugish galaxy tab 10.1 Posted via Android Central App

Does anyone else notice a back curve issue like mine has? I made a video comparing it to the old Nexus 7: http://youtu.be/EhS7-KTwn4g Now, before saying this isn't an issue, it is quite annoying when you have it on a flat surface and swipe the screen and the tablet rotates; or you have it plugged in, and the tablet pulls in the direction of the wall plug. Not a deal breaker, but I can't figure out if they are all like this.

Nearly four days of owning this tablet and I couldn't agree more. This is an amazing device, and the combination of the feel of the screen and back make for an excellent experience. Makes you feel like you're holding something that costs significantly more. This is such a jump up from the original. If you need a tablet this is the one to get. Posted via Android Central App

Screw it...Just bought one...Charging as I type away...

Lol, that was unexpected. Posted via Android Central App

Got one last night :) This review was like a trip down memory lane with the original N7. When that came out it was buttery smooth and everyone praised its responsiveness. But after a while... not so much. Android 4.2.2 really seemed to introduce a lot of stutter (which even lagfix didn't banish). I just hope this 2nd generation doesn't suffer from the sort of performance decay that my (still much loved) original N7 went through.

to date, my only complaint is the lack of Haptic Feedback / Vibration. That really enhances my text input and I miss it.

I honestly am so excited about this tablet. Im holding off until the LTE version arrives but until then I am going to keep using my repaired nexus 7. I cant wait for this though and I can give my mother my old N7 she would love a tablet for once gotta help the older generation get into newer tech laptops are too big and bulky

So tempted to get it right now. Using my "old" n7 just updated to 4.3. Have had no problems with it at all but am intrigued by the new one of course. Might wait until the LTE one is released if I can wait. Considering selling my old one which isn't that old bought in February and is still like new. Conflicted because it's been fine, but new one looks great and want to see how much better it performs. Setting the bar high again for a cheap price. Love the nexus line can't wait for nexus 5. Posted via Android Central App

Ready for KLP. Let's go! Posted via Android Central App

Can someone please explain what exactly is the purpose of this device? It seems to be all my Nexus 4 is, except it is bigger, and cannot make phone calls. So what are the uses for this device? What could be the reasons to buy it for a person who owns an up to date smartphone?

I wonder if this will get a storage bump mid cycle like the last model did? Posted via Android Central App

Very odd. Using 2013 N7 (32g) and couldn't log on to this forum with Swiftkey Keyboard active. The password field could not be typed in. Exited, switched to Google Keyboard and password field was usable. Problem with the Android Central App? Posted via Android Central App

Very useful review, with one exception. Something most reviewers never cover anyway, even cursory mention. AUDIO INPUT. Mention the pinhole mic (mono? stereo?) and if any apps or settings are available. Motion Pictures (that dates me) are still VISUAL and AUDITORY experiences. Tablets and phones are TWO-WAY, audio and auditory. Would be nice to know more about voice, sound input and controls, video recording options (can the mic be turned off?).

The new N7 seems to have addressed a couple of things that were missing on the original that bugged me, a notification light and video out capability. I am on the fence for replacing my original 32GB N7 though because they moved the headphone jack to the top. It's much cleaner to have both cables at the bottom when they are both plugged in and, in portrait mode, the headphone cable will now have a tendency to get in the way.

Lovely tablet but leaving off the rubber dimples from the rear is a massive fail as its now pretty slippy to hold Posted via Android Central App

Well over a decade later and we still have ignorance floating around when it comes to resolution. Mark my words: You cannot and will not, be able to discern the difference in resolution between 1st and 2nd generation Nexus 7. Understand? Good!

just got mine today. just one word: amazing !

The upgrade was made on my tablet, which I absolutely hate! Everything was changed, but not in a good way!!! If I knew, I would not aloud!

The ONLY downside to this tablet is no flash for the camera. I loved that about my Galaxy Note 10.1. Hopefully the big G will include a flash for their next Nexus 7 device, I'd pick that up for sure! I loved using the bright flash as a flashlight walking around in the dark.

I love the Nexus series so much that after a few months of reading reviews on almost everywhere it cropped up, I took the plunge and bought the 2013 model and after a week, bought the 2012 model when it came up on sale. My children l loved it too and this resulted in broken screens in both, the first (2013) when my eldest daughter was charging it and it slid off the corner she put it in, the second when I dropped it on the stairs and it flew downwards.
Both have gone for repair but couldn't wait for the repair job to finish so bought another 2013 model (same specs, Wi-Fi, LTE, 32GB) and continuing the nexus experience.
Liked the Nexus 5 but didn't buy it for the same reason that I gifted my new Samsung S3 a few years ago to my dad after a week of buying it. The reason? I already had a Samsung Galaxy Tab 7(P3100) and when i got the S3, I found out that there was nothing new to be found in the UI and the UX. Both were inherently the same. Thought this would be the same in the case of Nexus Tab and then Phone. Any inputs on my issue? I'd love if someone can help me out with my reasoning here. In fact, of given a chance, I'd love to possess all Google products.

I'm chronically ill and a friend told me about the Nexus 7 when the 2012 version had just came out. He knew of my tight budget, and of my need for some sort of android tablet that was simple to use to improve my quality of life, yet worth the money. As we all know by now, the Nexus 7 shook up the tablet industry and finally out android into the game as a serious heavy hitter. I begged for one for Christmas in 2012 and, having done my research well, managed to convince my family that it would really improve my quality of life, yet be something I could actually hold in my pain ridden, weak hands, and be easy enough to understand that my neurological problems wouldn't be exacerbated. So, come X-mas I had my own Nexus 7! In February 2013 it on a "failure to boot" screen, and no one could fix it. I cried. It had my whole life on it. Also all access to the outside world was gone. That Nexus 7 truly improved my quality of life, as it transported my life experience beyond the 4 walls of the bedroom where I live most of my life now, in a bed. I was seriously affected by this loss. My med reminders, phone numbers, calendar, notifications, everything, including music, books, and people write all accessible only via my Nexus 7. I just started saving up for a Nexus 7 2013 ed w/ 32gb of memory ( I desperately needed a rear facing camera! For my crochet posts to Google +.), when some well meaning person surprised m e with a Samsung Galaxy Tab 4 (8" screen) for mothers day. A salesman said it was far superior to the Nexus 7 I'd been wanting. I cannot figure this THING out! The reminders don't work right. I can't use as screensaver, or get the notifications to work reliably. The daydream feature is nowhere! I have no reminders, three calendars, no alarm clock that I can figure out...Its miserable! And I found out it's running something called "touchwiz"? Ewwww! Just the name is unsavory. I've been trying tho figure this THING out and customize it tho my very real needs and I have Samsung's choices being forced down my throat. this so hard for me, im crying in frustration trying to get an alarm clock to work! I came here, hoping tho find a way to get kit Kat on this thing, saw the reviews on the Nexus 7, and just had to tell my experience, through my tears of exhaustion. The Nexus 7 definately fits so many more needs that many may not have even been aware of. I wish I had mine back.

This is the best and ideal tablet. Affordable for majority, with high end specs. I love it Posted via Android Central App

I still use this daily for Netflix.
Android Central Newsletter
Get the best of Android Central in in your inbox, every day!
Thank you for signing up to Android Central. You will receive a verification email shortly.
There was a problem. Please refresh the page and try again.