Chrome 79 update paused after causing users to lose data in some apps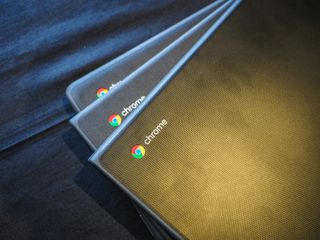 (Image credit: Android Central)
What you need to know
Chrome 79 has paused its rollout after a bug that caused users to lose data in third-party apps.
It's possible third-party apps that used Chrome to display webpages could have signed you out or lost your data.
The Chromium team is aware of the issue and is weighing options on how to best fix it.
Did one of your apps randomly log you out or lose your data recently? If so, you could be the victim of a bug present in Chrome 79 which causes data to be lost. The reason this could be affecting an app outside of Chrome itself is that many developers rely on the Chrome engine to display websites or to log you into your account.
In fact, many apps may be nothing more than a website dressed up as an application. That generally doesn't cause an issue, until an update with a bug that forgets to migrate your data rolls out, as it did with Chrome 79. Thankfully, this bug has already been addressed on Chromium bug tracker page with the developers pausing the rollout at 50% and weighing two different options to fix the issue.
Unfortunately for end-users, if you were one of the unlucky ones to be affected by this bug, it would have made your app appear like it lost all of your data. That means it would be similar to the first time you installed the app, like starting with a fresh slate. It's also been a huge headache for developers, which have seen an increase in complaints and bad reviews on their apps for a bug they had nothing to do with.
Hopefully, the Chromium team figures out a solution soon and begins rolling out an update that can restore the data for all affected users.
Top 10 biggest mistakes people make when buying a Chromebook
I find that "Finally" bit at the end of the quote somewhat rude: "Finally: are you aware that you can test with beta versions of webview? This change was made in beta 6 weeks ago, and had the issue been picked up at that point we would have been able to address it before it significantly impacted users." It's a pretty bad case of victim-blaming right there. "We deleted your data, but it's not our fault that you didn't test our release for us." (edit: pronoun correction)
Android Central Newsletter
Get the best of Android Central in in your inbox, every day!
Thank you for signing up to Android Central. You will receive a verification email shortly.
There was a problem. Please refresh the page and try again.