The Anker Roav DashCam Duo was first released a few months back, and while it has seen a couple of decent discounts, today's on-page clip coupon brings it down to the lowest price in its history. You'll pay $95.49 instead of the usual $130 price. This marks the first time the device has dropped below $100, and so far customer feedback is quite favorable. Shipping is free, but you'll get your order as quickly as possible by using Amazon Prime.
See Everything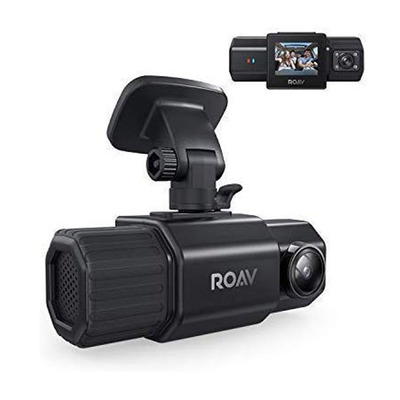 Anker Roav DashCam Duo
Clip the on-page coupon to score this well-rated dash cam for $95, the lowest price in its history. You'll get cameras pointed in both directions recording in 1080p with night vision and motion detection. This is a must-have for rideshare drivers!
$95.49 $129.99 $35 off
This dual camera is perfect for anyone that drives for a rideshare service, but it'd work for basically every vehicle operator. It provides total coverage of your vehicle's exterior and interior with two wide-angle cameras that simultaneously record what's going on in full HD. It even has night vision for clarity in the dark. There's a built-in GPS that records your driving route, location, and speed, so if you're ever in an accident or otherwise need that info, you can access it easily. The camera also has parking mode, meaning if you're away from your car and sudden movement is detected, the camera automatically starts recording. Note that parking mode requires a hardwiring kit like this one.
Your purchase includes everything you need to mount and use your new dash cam, plus a one-year warranty. You may also want to provide a 128GB microSD card to get as much storage as possible.
There are a couple of other essential automotive discounts up for grabs today. Check out these discounted jump starter and magnetic car mount deals once you've placed your order!
We may earn a commission for purchases using our links. Learn more.