AC Podcast 532: Wear OS; Snapdragon 888 Plus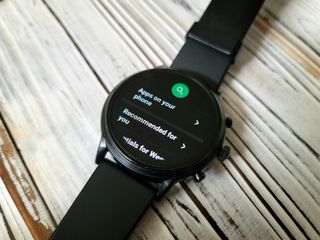 (Image credit: Derrek Lee / Android Central)
Nick Sutrich has joined Android Central full-time, so he helps the crew blast into the long weekend with all the news about Wear OS that came out of MWC 2021. He, Daniel, Ara, and Jerry also talk about some new phones, Galaxy Buds 2, Qualcomm's Snapdragon 888 Plus, and more.
Listen now
Links:
You all should read up on VoLTE before you go have hysterics on 5G reliability. VoLTE has been around since 2012. Then explain to me the difference between how cellular network providers using the internet and cloud based servers today to handle VoLTE and WiFi Calling traffic will be so tragically different with 5G that I should run to T-Mobile.
Android Central Newsletter
Thank you for signing up to Android Central. You will receive a verification email shortly.
There was a problem. Please refresh the page and try again.