Qualcomm's Snapdragon 410 used in over 550 designs and they've shipped more than 200 million units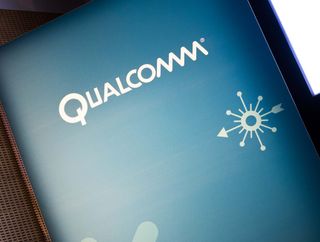 Qualcomm has announced that their Snapdragon 410 processor has reached a couple of pretty significant milestones — it's in more than 550 different mobile devices, and over 200 million have been shipped to 60-plus OEMs.
The Snapdragon 410 brings 64-bit computing and LTE radios to the sub-$150 price-point, and is used in phones like the Moto G, the HTC Desire 510 and the new ASUS ZenFone Max.
In addition, the Snapdragon 210 — the "first commercial processor for mobile in its class to deliver 4G LTE connectivity to developing regions," is also selling well, with over 200 designs (like the Huawei Honor 4A) either shipped or in the device pipeline.
—Cristiano Amon, executive vice president, Qualcomm Technologies, Inc.
The full press release follows.
Qualcomm Announces New Milestone in Snapdragon 410 and 210 Shipments
—Snapdragon processors for high-volume, mainstream segments driving demand for affordable mobile devices in emerging regions—*
HONG KONG, Sept. 14, 2015 /PRNewswire/ -- Qualcomm Technologies, Inc., a subsidiary of Qualcomm Incorporated (NASDAQ: QCOM), today announced it has reached a milestone for its Qualcomm® Snapdragon™ 410 and 210 processors. Within the first year of its commercial launch, the Snapdragon 410 processor, which brought 64-bit computing power and LTE connectivity to emerging regions, is now available in more than 550 mobile device designs. The Snapdragon 410 processor has also shipped more than 200 million units globally from more than 60 OEMs. Additionally, the Snapdragon 210 processor has been included in more than 200 designs either shipped or in the device pipeline. The Snapdragon 210 processor is the first commercial processor for mobile in its class to deliver 4G LTE connectivity to developing regions, while the 410 is the first commercial processor for mobile to provide 64-bit computing to the sub-$150 pricing point.
Both Snapdragon processors have been designed to provide the most value to consumers in developing regions around the world. In reaching these key milestones, Qualcomm Technologies continues to demonstrate a position of technology leadership across multiple handset tiers in the smartphone industry.
New devices based on Snapdragon 210 processor include the Alcatel OneTouch Pixi 3(5), ZTE A460, and Huawei Bee 4G and Honor 4A. New devices based on the Snapdragon 410 processor include Motorola Moto G, Asus Zenphone 2 (ZE550KL), HTC Desire 510, HTC Desire 626, Samsung Galaxy Mega 2, Xiaomi Redmi 2 and BLU Life One. We anticipate more devices in the coming weeks and months.
"Xiaomi prides itself in making reasonably priced products that deliver strong customer value," said Bin Lin, president, Xiaomi. "The Redmi 2 comes with a Snapdragon 410 processor because it enabled us to provide an amazing smartphone at an unbelievable price point."
"Last month, we launched the Snapdragon 410-powered ZenFone Max," said Erik Hermanson, head of global marketing, ASUS. "We chose to work with Qualcomm Technologies because of their extensive history and background in making top-performing processors in affordable tiers."
"At Lenovo, we strive to deliver tablets that closely match consumers' needs to enhance their tablet experience. We are giving them flexibility to access their on-demand content anytime and anywhere," said Jeff Meredith, vice president and general manager, tablets, mobile business group, Lenovo. "We're really delighted to work with Qualcomm Technologies. The new Qualcomm Snapdragon 210 processor is power-optimized for great performance and energy efficiency, making our YOGA Tab 3, 8 & 10 tablets faster and smoother at multitasking."
"Making an affordable smartphone that comes with high computing and graphics performance is easier said than done," said Samuel Ohev-Zion, BLU Products. "Qualcomm Technologies' Snapdragon 410 processor was a straightforward decision since we didn't need to make compromises to get the performance or connectivity options our customers demand."
"The pipeline of device designs with Snapdragon 210 processors is double what has already shipped to date," said Cristiano Amon, executive vice president, Qualcomm Technologies, Inc., and co-president, QCT. "We're excited that increasing numbers of users around the globe are enjoying a premium computing and connectivity experience at an extremely affordable price point. Additionally, given the proliferation of 4G LTE worldwide, which is currently 422 commercial LTE networks and counting, and five generations of LTE modems that extend LTE to all tiers, Qualcomm Technologies is also excited to have helped operators worldwide make 4G LT technology available to all of their customers."
About Qualcomm Incorporated
Qualcomm Incorporated (NASDAQ: QCOM) is a world leader in 3G, 4G and next-generation wireless technologies. Qualcomm Incorporated includes Qualcomm's licensing business, QTL, and the vast majority of its patent portfolio. Qualcomm Technologies, Inc., a wholly-owned subsidiary of Qualcomm Incorporated, operates, along with its subsidiaries, substantially all of Qualcomm's engineering, research and development functions, and substantially all of its products and services businesses, including its semiconductor business, QCT. For more than 25 years, Qualcomm ideas and inventions have driven the evolution of digital communications, linking people everywhere more closely to information, entertainment and each other. For more information, visit Qualcomm's website, OnQ blog, Twitter and Facebook pages.
Qualcomm and Snapdragon are trademarks of Qualcomm Incorporated, registered in the United States and other countries. Other product and brand names may be trademarks or registered trademarks of their respective owners.
Senior Editor — Google Ecosystem
Jerry is an amateur woodworker and struggling shade tree mechanic. There's nothing he can't take apart, but many things he can't reassemble. You'll find him writing and speaking his loud opinion on Android Central and occasionally on Twitter.
Yay? Better success than their mini toaster Posted via the Android Central App

Which, unfortunately runs cooler than the Exynos 7... Posted via the Android Central App

Because its throttled. Smh. Check to see if the Exynos shuts downs the camera like the 810 does in the Sony Z4 because it overheats. Come on. Lol Posted via the Android Central App

Sony failed thermal management and design. HTC did not, and did what they could with the stop-gap 810. Sooo, any reason the Galaxy S6 overheats and gets hot enough to damage human tissue?

The Exynos 7420 is like a Corvette Z06. Runs warmer but doesn't have to reduce its horsepower under full load due to thermal strains. The Snapdragon 810 is like a riced Honda Civic with an oversized turbo and engine swap. It can go as fast as the Corvette, in theory, but can't because once you go full throttle on it, it overheats like heck. See my point? Here lies the "2016 Flagship Killer". It got slayed by 2015 flagships like the LG G4 being used to post this.

;-) Posted via the Android Central App

That's actually a pretty good analogy... very creative! But, there are a couple problems, the first being that a Corvette won't run hotter than the Honda. Secondly there's no way a Honda Civic will even stay on the ground at 200mph, and any body kits will fail before that point anyways. The good analogy aside, we are left with an interesting question: If the SD810 in the M9 only keeps it's cool because it's throttled, yet still runs better than the 7420, does that mean that an un-throttled 810 would completely destroy the 7420? Granted, the Exynos owes a lot of it's struggles to the fact that Samsung is not very good at software, but still...

The 410 is a great budget chip. My new Moto G is pretty snappy. Posted via the Android Central App
Android Central Newsletter
Thank you for signing up to Android Central. You will receive a verification email shortly.
There was a problem. Please refresh the page and try again.