Discovery+: What is it, channels, cost & more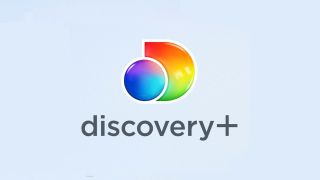 (Image credit: Discovery+)
Discovery Plus launched in early 2021 with a media library featuring thousands of hours of lifestyle and education-centered content, from HGTV's Fixer Upper and Hometown to TLC's 90 Day Fiancé and BBC's Planet Earth. The platform also gives subscribers the option to opt for an ad-supported or ad-free plan.
Whether you're doing research before selecting your next streaming subscription or just want to know how it compares to rival streaming platforms, here's everything you need to know about Discovery+.
Discovery on the horizon
All your guilty pleasure shows
Discovery Plus provides access to 55,000 episodes of shows from OWN, The Magnolia Network, TLC, Discovery, and more.
What is Discovery Plus?
Launched at the start of 2021, the Discovery+ streaming platform provides subscribers with access to more than 55,000 episodes of classic television series from channels including Animal Planet, Food Network, HGTV, and TLC.
Starting at just $5 per month, Discovery+ also boasts a lineup of original series that air exclusively on the new streaming platform. These include Home Town: Ben's Workshop, 90 Day Diaries, American Detective with Lt. Joe Kenda, Bobby and Giada in Italy, and Six Degrees with Mike Rowe.
How much does Discovery Plus cost?
Discovery+ currently offers two tiers of subscriptions. The basic plan costs $5 a month and provides access to all content on the platform with limited ad support. The next level of plan costs $7 per month and is ad-free.
It's also worth pointing out that Verizon Wireless is currently offering Discovery+ for free to select customers. As part of the Discovery+ on Us promotion, new and existing Verizon Play More or Get More Unlimited users, as well as new Fios and 5G Home Internet customers, can get the ad-free tier of Discovery+ at no cost for one year. Once the year is up, customers will automatically start being charged the $7 per month subscription fee.
Existing subscribers to Verizon's Unlimited, Go Unlimited, Beyond Unlimited, Above Unlimited, Do More Unlimited, and Start Unlimited plans are also eligible for six months of free access to Discovery+. As with the other promotion, you'll instantly get charged the monthly subscription fee after the initial six months.
In which countries is Discovery Plus available?
After debuting in India's streaming market in 2020, Discovery+ kicked off 2021 by launching in the United States and territories like American Samoa, Guam, the Northern Mariana Islands, Puerto Rico and the U.S. Virgin Islands.
The streaming platform is also currently rolling out in the U.K., the Netherlands, Germany, Turkey, Italy, Spain, Romania, Portugal, Greece, Czech Republic, Hungary, Ireland, Iceland, Finland, Denmark, Norway, and Sweden as part of a new deal with Vodafone TV. Discovery+ reportedly will launch next in Latin America, Brazil, and Canada, as well as parts of Asia — though the date hasn't been announced yet.
What devices support Discovery Plus?
The Discovery+ app is compatible with most of the best streaming devices, including Amazon Fire TV sticks and smart TVs. You can also access the Discovery+ app via Amazon Prime Video Channels and on select iPhones, iPads, iPods, and Apple TV devices. Here's the full list of devices that are currently compatible with Discovery+:
Swipe to scroll horizontally
Platform
Discovery+
Android phones/tablets
✔️
Android TV
✔️
Google TV
✔️
Chromecast
✔️
iOS & iPadOS
✔️
Apple TV
✔️
Fire tablets
✔️
FireTV devices
✔️
Roku
✔️
Xbox One/Series S/X
✔️
PlayStation 4
✔️
Nintendo Switch
❌
Smart TVs
Sony (Bravia XR, OLED, LED)
TCL Model 3 Series
Hisense (Laster TV, H65, H8, H9, H55)
Philips (5000, 6000, 5704 Series)
Sharp (AQUOS)
Skyworth (E20, G2, Q20, S9A, U2, U5, XA8000)
(Samsung 2017 and newer)
The streaming platform is also supported on the following web browsers: Safari 12.1.2 (Mac 2016 and newer), Chrome Blink 51 and newer, Firefox 47 and newer, and Android WebView (70.0.3 operating system and newer).
What channels are on Discovery Plus?
Discovery+ is home to an extensive library of content from nearly 20 networks, including Discovery, TLC, Animal Planet, Food Network, HGTV, ID, A&E, Lifetime, OWN, Travel, Science, and more. The streaming platform currently offers more than 55,000 episodes of content across all channels, with plans to grow beyond that.
Whether home improvement projects or solving crimes is your thing, Discovery+ has you covered. You'll find a list of all the networks currently featured on Discovery Plus below.
HGTV
Food Network
Cooking Channel
TLC
ID
Animal Planet
BBC
American Heroes Channel (AHC)
OWN
Discovery Channel
Discovery Life
Destination America
DIY Network
Magnolia Network
A&E
Lifetime
History
Travel Channel
Science Channel
As mentioned above, Discovery+ is the exclusive streaming home for Chip and Joanna Gaines' new Magnolia Network, which replaced the now-defunct DIY Network and officially launched on July 15, 2021. Shows currently available to stream under the Magnolia Network banner include Fixer Upper: Welcome Home, Magnolia Table with Joanna Gaines, Inn the Works, Zoe Bakes, Home on the Road with Johnnyswim, and The Courage to Run with Chip Gaines & Gabe Grunewald.
You'll also find a variety of Disovery+ Originals, which are exclusive to the steaming platform or debut there first. These include new additions to the 90 Day franchise and food-centric series like Well Done with Sebastian Maniscalco and Battle of the Brothers. Beyond the new and classic programming, the platform also features new digital content from The Dodo, Pop Sugar, Now This, Seeker, and Thrillist.
Account limits, profiles and parental controls
Both subscription tiers of Discovery+ allow users to stream accessible content on up to four devices at one time. Each account can also support up to five personalized profiles, which allow you to select a profile image, set unique preferences, and save episodes to watch later with My List that won't be shared across profiles.
Discovery+ does not offer any parental controls at this time, but claims on its website that the featurw will be introduced soon. However, if you're accessing the Discovery Plus app through Apple TV, you can restrict access to certain content in the Apple TV Settings.
Unlike Netflix, Disney+ and Hulu, Discovery+ doesn't currently allow users to download content to watch offline. As such, you must be on WiFi or on a data connection to stream content on the platform.
Try Discovery Plus for free
If you're not sure which Discovery+ plan will be the best fit for your streaming needs, you can sign up right now for a 7-day free trial. All you need to do is take few minutes to sign up online. You can also download the app and register there.
After signing up, you will be able to cancel your subscription at any time during or after the seven-day free trial period and will also have the option to upgrade or downgrade your account at any time.
Discovery has arrived
Food and fun and more
Both tiers of the Discovery Plus subscription offer 55,000 episodes of shows from HGTV, Animal Channel, Discovery, Food Network, and more.
Get the Android Central Newsletter
Instant access to breaking news, the hottest reviews, great deals and helpful tips.
Keegan Prosser is a freelance contributor based in the PNW. When she's not writing about her favorite streaming apps and devices for Android Central, she's listening to a true-crime podcast, creating the perfect playlist for her next road trip, and trying to figure out which fitness tracker she should try next. You can follow her on Twitter @keeganprosser.