Dell Streak 7 Honeycomb update has arrived for some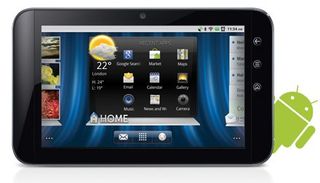 While it was rumored to not start until October 7th (opens in new tab), it appears as though Honeycomb is now rolling out to some Dell Streak 7 owners. Though looking at the posts, we're not sure if that's a good thing or a bad thing quite yet.
Some are reporting that it wipes your device clean, while others say it leaves all apps intact. A wipe would make sense, however, due to the nature of the upgrade. Another issue being pointed out is the lower screen resolution (WVGA 800x480) is a little claustrophobic on Honeycomb. We're still digging around for further information since it's not been conirmed whether this is a limited regional roll-out or not. If you got the update, leave some comments and let us know.
Sources: Dell, Streaksmart Thanks, Sainthooligan!
Yikes that's pretty low rez for such a large screen...

sadly, it is what is. Not much can be done about it, unless a third party build a replacement lcd/led panel compatible with the streak's native graphics drivers.

I was under the impression that the Streak Tablets came with Honeycomb , well apart from the Streak 5 phone\Tablet

I got my update. Saved all data before the update. I also unlocked it previously and the unlock remained permanent even after unlocking the Streak 7 from: http://www.unlockstreak.com/products/unlock-dell-streak-7

How/where did you get the update?

Here are all methods to upgrade to 3.2: http://www.unlockstreak.com/blogs/news/4243962-how-to-upgrade-your-strea...

i got my honeycomb download.. It's very different the letters are smaller

Since I updated to 3.2 I cannot play MP4 videos.
Android Central Newsletter
Get the best of Android Central in in your inbox, every day!
Thank you for signing up to Android Central. You will receive a verification email shortly.
There was a problem. Please refresh the page and try again.