AC Podcast 467: Merger Aftermath; LG V60; OnePlus8 Pro; 2020 Flagships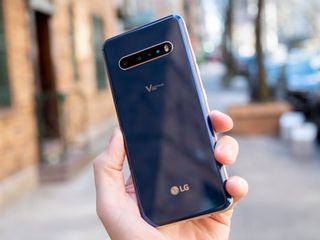 (Image credit: Andrew Martonik / Android Central)
Daniel and Jerry are joined by Adam Doud! He's a podcast producer and host of 'Benefit of the Doud'. They sit down in a socially distant manner for a conversation about the aftermath of the Sprint / T-Mobile merger. They also discuss Internet access and infrastructure performance as many people around the world shelter-in-place.
Adam shares his thoughts on LG's V60, and the crew also chat about OnePlus 8 Pro, 2020 flagships, and Canadian guilt regarding BlackBerry's failure.
Listen now
Links:
14 stones to a pound Very entertaining episode with Adam Dowd
Android Central Newsletter
Get the best of Android Central in in your inbox, every day!
Thank you for signing up to Android Central. You will receive a verification email shortly.
There was a problem. Please refresh the page and try again.