Choosing Chromebook over a Windows or Mac computer is a big decision, but it's likely the right one for anyone who's looking for computing basics on a budget. Running Chrome OS, these slim laptops have no bloatware and instead offer a more minimalistic approach. There are tons of great sub-$300 options, but one worth checking out today is the Lenovo Chromebook S330. This 14-inch notebook regularly sells around $250 at Amazon, though thanks to a current sale at Walmart, you can pick one up on sale for only $199 today. Walmart includes free shipping with its purchase.
If you'd rather pick up the 64GB capacity model, it's currently on sale at Amazon for $219.99.
Cool in Chrome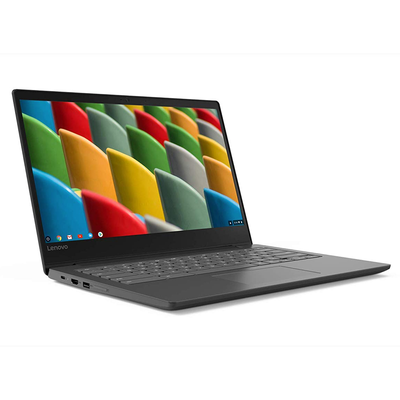 Lenovo 14-inch Chromebook S330
The Lenovo 14-inch Chromebook S330 notebook comes equipped with 4GB RAM, a MediaTek processor, and 32GB storage with the ability to expand its capacity with a microSD card. You'll also score 100GB of Google Drive cloud storage.
$199.00 $250.63 $52 off
Lenovo's Chromebook S330 is equipped with a MediaTek MTK8173C processor along with 4GB RAM, a 14-inch FHD display, and 32GB storage capacity. With its microSD card slot, you can expand its storage affordably with a microSD card and have much more room to save your important documents, media, and apps. On the other hand, you'll also receive 100GB of cloud storage via Google Drive which is easy to use and accessible on various devices from any other computers you may own to your phone, tablet, and more.
This Chromebook comes with full I/O support including USB-C, micro SD and USB 3.0. It also includes Bluetooth functionality, an integrated 720p webcam, and two 2W speaker systems. There's built-in virus protection as well, and with its eight-hour battery life, you won't have to worry about this Chromebook going dead during class or a meeting.
Lenovo's convertible model of this same Chromebook even made the top of Android Central's list for best Chromebooks of 2019. The big difference between the two is that the C330 model can flip into Tablet Mode, while the S330 version on sale today retains a more traditional notebook form.
Android Central also has a guide for the best Chromebook accessories of 2019 which is a must-read if you end up purchasing one today.
We may earn a commission for purchases using our links. Learn more.