Not available for comment [#acpodcast]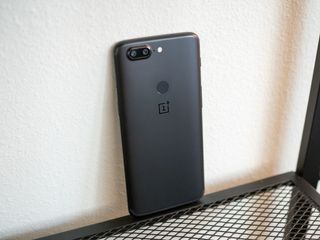 Daniel Bader, Andrew Martonik, Russell Holly, and Jerry Hildenbrand discuss trust issues with OnePlus when it comes to privacy and security, and why it isn't necessary to place limits on voice activated services like Google Assistant and Alexa.
Despite some recent claims to the contrary, Andrew explains why 64GB of internal storage is sufficient for most users in 2018. The crew also talks about Google's efforts to clean house in the Play Store, timeframes for the release of Android P, and slow updates to Oreo for Shield TV and Essential Phone. Join us!
Show Notes and Links:
We need restrictions on government surveillance, not limits on Google Assistant or Alexa
Let's be honest, 64GB of internal storage is plenty in 2018
Google removed over 700,000 malicious apps from the Play Store in 2017
When is Google going to release Android P?
What if Android P is designed for Chromebooks?
The Shield TV hasn't gotten Oreo yet because no one cares about Android TV
Essential Phone won't get public 8.0 Oreo update due to 'stability issues'
Sponsors:
Thrifter.com: All the best deals from Amazon, Best Buy, and more, fussily curated and constantly updated.
GameStash: Hundreds of awesome games on your Android phone. Try it free for 14 days!
Yes! Thanks guys, I always look forward to the weekly podcasts, kind regards Richard U.K

Bit disappointed the title wasn't "orange sick mixer".

I just listened to this. It's worth noting that with Target, the problem was NOT the fault their payment processor. It was completely a Target breach. There were a number of things that they did wrong that were just hair raising in the level of sloppiness and carelessness. The single worst thing was the their Indian outsourced second level security team had actually warned the headquarter folks TWICE of suspicious activity, and they just ignored it. It's not the only thing they did wrong, but it's the one single thing that you simply CANNOT excuse or reasonably explain in any context.
Android Central Newsletter
Get the best of Android Central in in your inbox, every day!
Thank you for signing up to Android Central. You will receive a verification email shortly.
There was a problem. Please refresh the page and try again.