Android Central Podcast Episode 41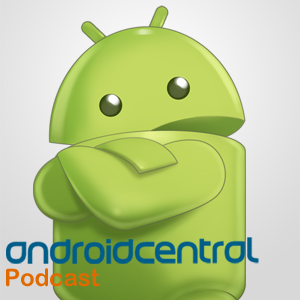 Top o' the news
Gingerbread shows itself in official video (update: And the video's back up)
Hardware news
Samsung Continuum review
Verizon LTE launches Dec. 5, phones coming by mid-2011
$5 app promises to put LTE on your Android smartphone today! (Not really)
Motorola Olympus found in a bar -- erm, make that bought in a flea market
AT&T says Motorola Olympus won't be available in November, then pulls post
LG Star dual-core Tegra 2 smartphone gets the hands-on treatment from GSM-Israel
LG Star makes another appearance, shows off UI and a benchmark
HTC Merge in Entrepreneur Magazine
Is this another Nexus S sighting?
Sony's PlayStation Phone gets caught on blurrycam with Gingerbread
Software news
Content ratings now live in the Android Market developers' console
Angry Birds Seasons now available
Android quick app: Google Reader
Unrevoked: HTC Incredible OTA root fix now available
Dolphin Browser HD updated to 'fix UI compatibility issue' with Gingerbread
DoubleTwist update brings WiFi syncing with paid 'AirSync' add-on
Logitech Revue about to get a much-needed update to its Netflix app
Winamp for Android officially announced
RIM buys The Astonishing Tribe
Pocket God for Android now available
Samsung releases 'GPS Restore' app for Vibrant, Captivate -- does it work?
Comcast Mobile Android app set for release Dec. 3 after missing Nov. 30 target
YouWave is Android on your Windows PC
OS news
Original Droid about to get another update, no, it's not Gingerbread
Archos family of internet tablets finally receives update to Android 2.2 Froyo
Sprint's LG Optimus S gets the custom ROM treatment [From the forums]
Xperia X8 Eclair update begins
Android 2.x on 83% of all phones
Odds and ends ...
Get the Android Central Newsletter
Instant access to breaking news, the hottest reviews, great deals and helpful tips.
You guys rip on the iphone too much. I love my android as much as the next guy but lets not go down to their level and hate on everything nonAndroid like they do on everything nonApple. :)

@sandplasma: Don't try to take away the fun in talking shit about iPOS : )

There's nothing "wrong" with iOS. There's no reason to just start attacking everyone. @AndroidCentral This is the first time I've listened to the podcast and I'm almost 10 minutes in. I like it so far and I subscribed on iTunes. I laughed really hard about the Judgment Day thing.