HTC One now available on C Spire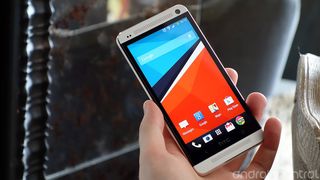 The HTC One is now available on C Spire. The regional carrier that covers a good portion of the Southeast is the latest carrier to offer one of our favorite phones to its customers.
C Spire will sell the HTC One at the standard $199 price point with a new 2-year service agreement and will offer the phone in all retail stores, online as well as through its telesales group. The carrier has also said that it will be pre-installing a few apps, including Text CS and WiFiON.
The more that the HTC One is available the better, so this is great news for C Spire customers who have been waiting for the phone.
Source: C Spire HTC One
What the hell Verizon! Even a regional carrier can get this phone out before you.

That is both sad and true. Posted via Android Central App

Verizon is drunk they always last to get all phones.

The situation with C Spire is similar to that with Verizon... they've announced that the One will be available "sometime this summer".
I've been a long-time C Spire customer but I've given up on them.
The long delay in releasing the One for Verizon and C Spire has me thinking maybe they're having a problem with CDMA on the phone?
I've preordered the Droid Maxx with Verizon.

Except the Sprint version has been out since the beginning without issue. Posted via Android Central App

Knock Knock?
who's there?
Not the big red ONE!!!!

I'm curious what bands this supports. Posted from my HTC One via AC App

At least it's stock with 4.2.2! =)

Played around with the Cspire HTC One today and it comes
with 4.2.2
Android Central Newsletter
Get the best of Android Central in in your inbox, every day!
Thank you for signing up to Android Central. You will receive a verification email shortly.
There was a problem. Please refresh the page and try again.