U.S. Cellular is out to change the game with 'The Belief Project'
U.S. Cellular, the nations number six carrier, has just announced that they will be changing the way they do business with news of "The Belief Project". The Belief Project is simple -- finish your current contract, or sign up for a new one, and when it's finished it's finished. You still get all the perks that an in-contract customer would have -- discounted phones every 18 months, point to use for accessories or to upgrade early, and the same overage forgivness. There's no fee to participate, simply finish a standard two year plan and enroll in The Belief Project. You can quit whenever you want -- with no ETF, because you're not tied to a carrier contract.
While I applaud U.S. Cellular, I also have to question the other carriers. If the little guy (U.S. Cellular has about 6 million customers) can afford to treat their customers well and earn customer loyalty instead of enforcing it with contracts and outrageous ETF's, why can't the big four? It's awful tempting to just dump what I have here and head over to US Cellular and get a shiny new Desire -- all that holds me back is coverage. I urge all of you to check US Cellular's coverage for your area, if for no other reason than to question your current carrier about why they can't offer what the little guy can. The full press release is after the break.
U.S. CELLULAR LAUNCHES INDUSTRY-FIRST PROGRAMS THAT ELEVATE THE WIRELESS CUSTOMER EXPERIENCE, REWARD LOYALTY
------------------------------------------------------------------------------
The Belief ProjectSM Offers "One and Done" Contracts, Rewards Program
To Get Earlier Phone Upgrades, Overage Caps
CHICAGO – [September 30, 2010] – Today, United States Cellular Corporation [NYSE: USM] took its strategy of delighting customers with innovative services to a whole new level with its launch of The Belief Project. The carrier announced an array of industry-first initiatives designed to give potential customers several compelling reasons to switch to U.S. Cellular and reward loyal customers.
The company will offer wireless customers the benefits they want including "One and Done" contracts, a robust rewards program with points that never expire for active accounts, simplified national rate plans, protection against "bill shock" with overage protection, caps and forgiveness; the industry's only phone replacement program, and savings of up to 5 percent on their monthly bills for setting up auto pay and paperless billing.
"We noticed wireless customers shared some common frustrations, and we wanted to fix them," said Mary N. Dillon, president and CEO of U.S. Cellular. "With The Belief Project, we're elevating the customer experience by emphasizing a human relationship with our customers, not a contractual one. We believe our customers will stay with us because they want to, not because they have to, and that potential customers will want to be a part of something better."
In a recent Weinstein and Associates survey, 1,000 wireless consumers revealed strong feelings about some of their biggest frustrations.
- 90 percent said wireless providers should earn their loyalty, not require it by having to sign a contract.
- 87 percent said they shouldn't have to sign a service contract just to stay with their current wireless carrier.
- 84 percent said 24 months is too long to wait to get a good deal on a new cell phone.
- 80 percent said wireless providers should do something about overages and the big bills that come from them.
Dillon added that enhancing U.S. Cellular's customer-centric strategy will further solidify the carrier's reputation as a company that cares.
"Wireless customers deserve something better," Dillon said. "And they're getting it from U.S. Cellular – especially with the new offerings we announced today. But as excited as we are about The Belief Project, this is not the final chapter. We'll continue to innovate and find new ways to upgrade the customer experience by demonstrating to both current and potential customers that U.S. Cellular puts their needs first."
No Contract After the First One
With new "One and Done" contracts, new customers who fulfill an initial two-year commitment with U.S. Cellular never have to sign a contract again. Existing customers can simply finish the remainder of their current contract on one of the company's National Single Line or Family Belief Plans without extending it. After that, customers are free to enjoy benefits without signing a new contract – like a new phone at promotional prices every 18 months that can be accelerated with points. Customers who have previously completed a two-year commitment and are currently on a month-to-month plan can easily switch to a Belief Plan without signing a new contract.
Belief Rewards
Loyal customers often feel new customers get the best deals. At U.S. Cellular, all postpaid customers on Belief Plans can earn points simply for being a customer. The Belief Points can be redeemed for things customers actually want, like earlier phone upgrades at promotional prices, additional lines, phones, accessories, ringtones and forgiveness of overage charges. Customers are automatically enrolled and start receiving points when they sign up for any U.S. Cellular Belief Plan. Belief Points are earned based on a customer's monthly service plan, the number of lines on the account and how long they've been a customer. There are no membership or enrollment fees, or blackout or expiration dates for active accounts, and points are easy to redeem in stores, online or by calling customer service.
Belief Plans
U.S. Cellular's new simplified National Single Line and Family Belief Plans are designed to be easy and affordable for a wide range of customers. Whether customers use their phones a little or a lot, the Basic, Unlimited Basic, Essential, Essential Plus, Premium and Premium Plus plans offer simple bundles of voice, text and data with built-in value. Select plans include U.S. Cellular's industry-leading Overage Cap and Phone Replacement programs. In addition, postpaid customers automatically receive Belief Points with all Belief Plans.
Phone Replacement
Phone Replacement allows customers on Premium or Premium Plus Belief Plans to get a replacement phone if something goes wrong with their handset. Customers who bring in their accidentally broken or malfunctioning phone can get a replacement of the same or a similar model – even if the phone is no longer under warranty. And, if a customer's phone is lost or stolen, they can receive the same or similar replacement phone for $100 – far less than the typical cost of a phone. Phone Replacement is available at U.S. Cellular retail locations and through customer service. If a replacement phone isn't available in store, it will be shipped to the customer to arrive the next business day.
Overage Cap, Forgiveness and Protection
With Overage Cap, U.S. Cellular customers don't need to worry about excessive overage charges. The service prevents voice overage charges from exceeding $50 for a National Single Line Belief Plan or $150 for a Family Belief Plan, and customers have the option to use points for overage forgiveness to eliminate overage charges. U.S. Cellular also has its customers' backs with Overage Protection, which sends customers a text message when they reach 75 percent of their allotted minutes or text messages, and again at 100 percent, so there isn't a surprise when the bill arrives.
Earlier Phone Upgrades
For years, one of the most common frustrations for wireless customers has been waiting two years to upgrade to the latest handsets, like U.S. Cellular's Android-powered devices. The standard phone upgrade time under a Belief Plan is only 18 months. U.S. Cellular customers can upgrade a phone as early as every 10 to 11 months depending on their plan by redeeming their Belief Points.
Save Up To 5 Percent Using Auto Pay and Paperless Billing
U.S. Cellular is the first wireless carrier to offer monthly service discounts to customers who use both paperless billing and auto pay. Customers who sign up for both with a debit or credit card get a 3 percent discount on their monthly bill. Customers who sign up for both and use their checking or savings account will receive a 5 percent discount.
Even More to Believe In
The Belief Project complements U.S. Cellular's other free, innovative offerings like Battery Swap, My Contacts Backup and Free Incoming Calls, Texts and Pix.
Starting Oct. 1, you can visit uscellular.com for more information about The Belief Project.
Financial Expectations
U.S. Cellular anticipates that The Belief Project will accelerate growth and have a positive impact on long-term profitability by:
- Driving incremental postpaid gross additions of at least 10 percent,
- Incremental growth in average revenue per customer, and
- Contributing to the improvement of its already low postpaid churn rate.
The 2010 benefits and expenses associated with The Belief Project were incorporated into U.S. Cellular's 2010 financial guidance from the beginning of the year.
About U.S. Cellular
U.S. Cellular is committed to fixing wireless one project at a time. The Chicago-based carrier, named one of Forbes Magazine's 2010 "Most Trustworthy Companies", recently unveiled The Belief Project, a series of industry-first, innovative solutions designed to elevate the customer experience. The Belief Project complements U.S. Cellular's growing catalog of cutting-edge phones, all backed by its nationwide 3G network. To learn more about U.S. Cellular, visit one of its retail stores or uscellular.com. You can also check out U.S. Cellular on Facebook.
Safe Harbor Statement Under the Private Securities Litigation Reform Act of 1995: All information set forth in this news release, except historical and factual information, represents forward-looking statements. This includes all statements about the company's plans, beliefs, estimates, and expectations. These statements are based on current estimates, projections, and assumptions, which involve certain risks and uncertainties that could cause actual results to differ materially from those in the forward-looking statements. Important factors that may affect these forward-looking statements include, but are not limited to: The ability of the company to successfully manage and grow its markets; the economy; competition; the state and federal telecommunications regulatory environment; the value of assets and investments; adverse changes in the ratings afforded our debt securities by accredited ratings organizations; industry consolidation; advances in telecommunications technology; uncertainty of access to the capital markets; pending and future litigation; changes in income tax rates, laws, regulations or rulings; acquisitions/divestitures of properties and/or licenses; changes in customer growth rates, average monthly revenue per unit, churn rates, roaming revenue and terms, the availability of handset devices, or the mix of products and services offered by the company; and the ability to obtain or maintain roaming arrangements with other carriers. Investors are encouraged to consider these and other risks and uncertainties that are discussed in the Form 8-K used by U.S. Cellular to furnish this press release to the SEC, which are incorporated by reference herein.
Get the Android Central Newsletter
Instant access to breaking news, the hottest reviews, great deals and helpful tips.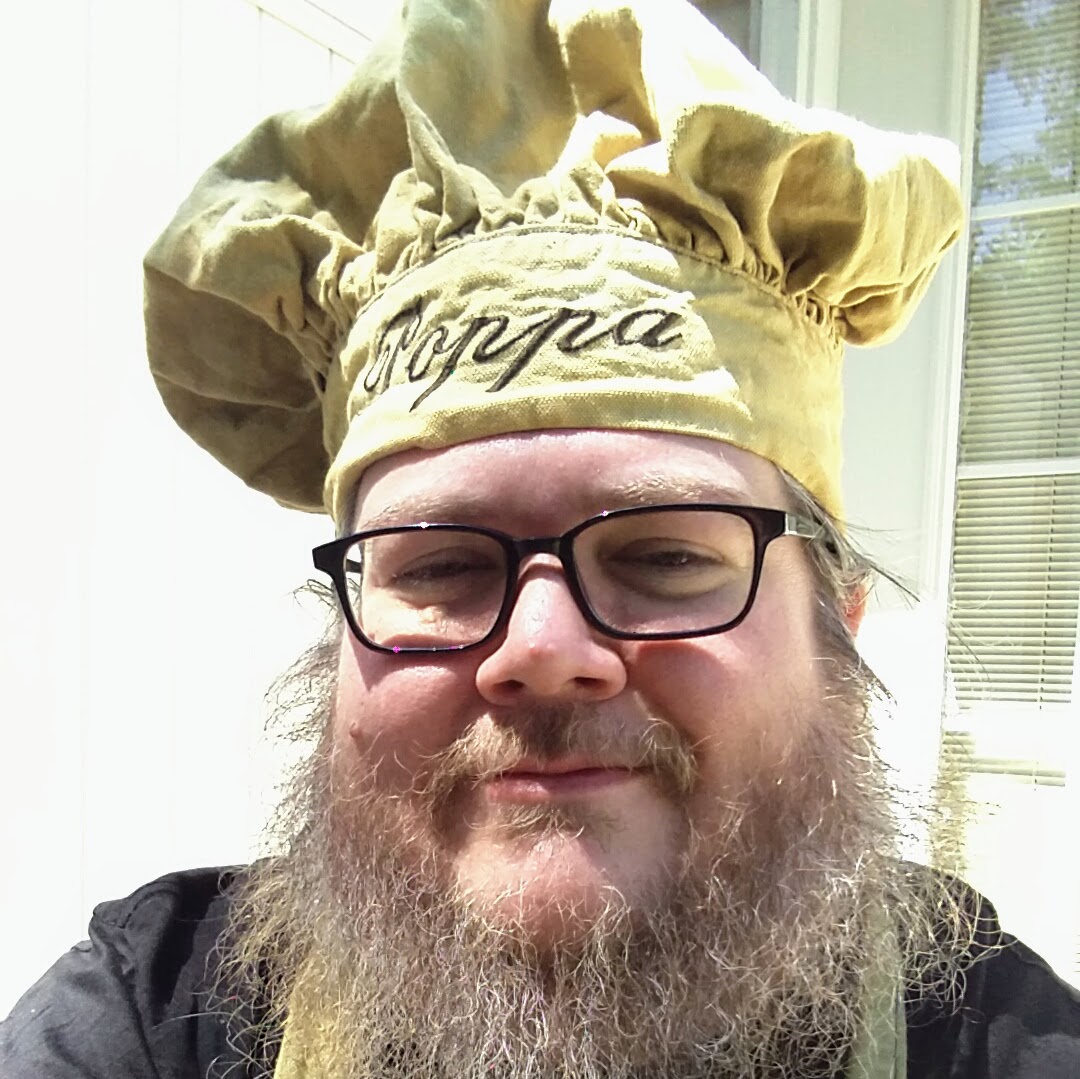 Senior Editor — Google Ecosystem
Jerry is an amateur woodworker and struggling shade tree mechanic. There's nothing he can't take apart, but many things he can't reassemble. You'll find him writing and speaking his loud opinion on Android Central and occasionally on Twitter.