Cyber Monday is giving you the perfect opportunity to ditch your cable company and start streaming TV shows and movies from services like Disney+ and Netflix instead for a much more affordable price. With deals on streaming services and the devices you'll need to access them, you can score big savings by shopping now before these Cyber Monday discounts have a chance to come to an end.
One of our favorite Cyber Monday deals scores you 12 months of the new Disney+ streaming service all for just $5 per month! You'll have to pay the full year upfront for $59.99, but then you'll gain access to its huge library of content and not have to worry about a bill charging you $7 every month. Paying this way saves you nearly $25 altogether.
An amazing offer
Disney+
It's time to start binge-watching all of the new originals, classic TV series, and movies on Disney+. You could pay for the service monthly, which would cost you $84 a year, or pay $60 today to get access for a full year. The choice seems simple!
$59.99 $84.00 $24 off
The deal given is no longer valid and we do not have a better one. However, we have found some similar deals
A collection of Disney's best animated features are on sale at digital retailers like iTunes and Vudu for a limited time. This is your chance to add movies like Aladdin, Cinderella, Pocahontas, and Moana to your collection at $10 off the usual cost.
Once you're a Disney+ member, you'll need a way to start watching all the TV shows, movies, and cartoons that are available. You can learn more about the service in our Disney+ guide. If you don't already own a smart TV like a Fire TV or a Roku TV, you'll need a streaming media player to plug into your TV to start watching. Most options plug into your current TV's HDMI port, making them versatile with a wide array of televisions.
You can also score 12 months of Hulu for only $1.99/month right now. That would be perfect to bundle with Disney+ too, but you won't be able to choose the bundled service to recieve a discount; you'll need to join and pay for both services separately.
Sweet Streams
Hulu's Cyber Monday Deal: 12 months for $24
Score 12 months of access to Hulu's streaming service for only $1.99/month! You'll be hard-pressed to find a better way to spend less than $25, even with all the Cyber Monday sales going on now.
$1.99 $5.99 $4 off
The Amazon Fire TV Stick 4K is the best pick at just $24.99 for Cyber Monday. You could also choose the 1080p HD model for $19.99. Not only will you have access to apps like Disney+, Netflix, Hulu, Prime Video, and YouTube, but you'll also receive an Alexa voice remote that lets you ask Alexa questions, search with your voice, and even control compatible smart home devices. A number of Fire devices are on sale for a limited time, all of which can start streaming Disney+.
Upscale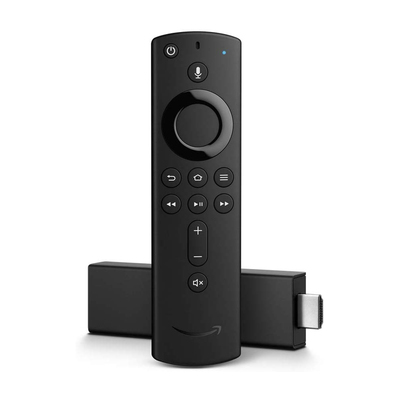 Amazon Fire TV Stick 4K
The streaming library has access to all your favorite apps like Netflix, Disney+, Prime Video, HBO, and more. Watch all the content they have, whether it's 4K or not. Up to 500,000 movies and episodes. Search for shows with the Alexa voice remote.
$34.99 $49.99 $15 off
The deal given is no longer valid and we do not have a better one. However, we have found some similar deals
Roku's streaming devices are really fantastic too. Amazon has four discounted options such as the Roku Streaming Stick starting as low as $29 currently. There are a few different styles to choose from, though none are as affordable as the Fire TV Stick devices above.
Sweet streams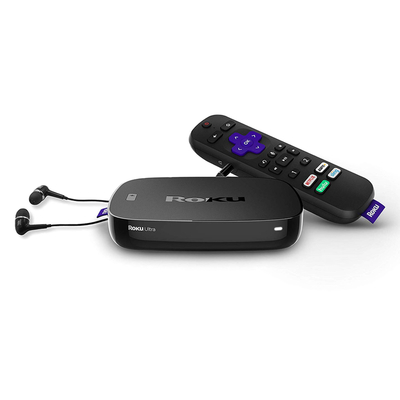 Roku Ultra 4K streaming media player
The Ultra is Roku's best device with the fastest processor and this is its best price ever. It has a fast channel launch, a lost remote finder, enhanced voice search, and more. It comes with JBL Premium headphones for private listening too.
$49.00 $99.00 $50 off
There are only a few hours until Cyber Monday comes to an end, but that means you still have a little bit of time to start streaming and saving with the Disney+ and streaming deals above. Even more discounts can be found via our Cyber Monday headquarters, and if you're looking for more gift ideas, this guide has 20 Cyber Monday deals to help you finish your holiday shopping list.
We may earn a commission for purchases using our links. Learn more.