Sprint announces 28 more cities getting LTE 'in the coming months'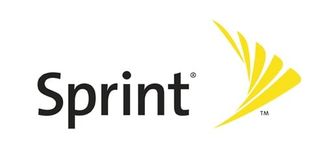 Sprint has announced today that it is expanding its 4G LTE network to 28 more cities in the coming months. Work has already begun to bring the high speed network to these places, so hopefully the rollout can happen quickly.
Here are the cities that will be getting the faster speeds:
Albany, GA
Anderson, SC
Bay City, MI
Branson, MO
Bremerton/Silverdale, WA
Columbus, GA
Columbus, MS
Decatur, AL
Florence/Muscle Shoals, AL
Gadsden, AL
Gaffney, SC
Gettysburg, PA
Glasgow, KY
Homosassa Springs, FL
Hot Springs, AR
Lake City, FL
Lake Havasu City/Kingman, AZ
Midland, MI
Nacogdoches, TX
Opelousas/Eunice, LA
Oxford, MS
Paris, TX
Pittsfield, MA
Saginaw, MI
Spartanburg, SC
The Villages, FL
Waycross, GA
Winona, MN
If you live in any of these towns, sit tight as you'll soon be able to take advantage of 4G.
Source: Sprint
Android Central Newsletter
Get instant access to breaking news, the hottest reviews, great deals and helpful tips
Glad to see the list keeps getting longer. Waiting to see my city hit the list yet though.

Yeah, really. Unfortunately, http://s4gru.com/ doesn't seem to be at all accurate with their past or current predictions, or my area would be happening "soon" instead of still not even listed :( Nothing even posted on the wall since December 19

Still no Denver :( I heard that Sprint is putting it out to some small markets, and a few big cities until the rollout is going at 100%.

Sprint should've started with the cities that has a professional sports team.

@crxssi Look up s4gru on Google + to get alot more info.

Because all the info is within the forums and or sponsor areas. Each week, sponsors get an upgrade from S4GRU and his confidential sources with locations of which cell sites have been completed and inspected by Sprint. The last update this week had amount of complete cell sites accepted by Sprint at nearly a thousand. It's been estimated that Sprint needs to do about 1000 cell sites per week to finish their entire network by the end of 2013/ early 2014 and they're off to a great start so far. Previous updates were below that estimate.

http://s4gru.com/ is a joke, they want you to *donate* so you can access their precious links that shows you where and when work is gonna be done.
waste of bandwidth

Already planned. Schedule for most major metros can be seen here... http://s4gru.com/index.php?/topic/212-network-visionlte-deployment-runni...

Spring 2013 seems really far away :(

And that list is almost a year old and already proven to be inaccurate.

if you donate and become a sponsored member on s4gru you can see the sites that have been upgraded with 3G and/or LTE. They also have some sites as marked in progress. Well worth a small donation to see how the NV rollout is going.

After speaking to a back line tech at Sprint, there may not be the 4G coverage we expect. The tech kept telling me the Enhanced 3G service was going to be the focus of Sprints efforts in many locations. (I kept asking about Philly and she just kept referencing the Enhanced 3G service) She also told me the 4G rollout would be complete by the end of 2013. If they are announcing cities this slow and this obscure then do the math yourself.....a lot of places will not get Sprint LTE.

What does this push the "coming months" count up to? At this point they may as well just say, "Whole country soon-ish."

Because the last time they said "LTE is launched", they got a whole lot of backlash because the markets then were around 30% completed. Much better to say that LTE is coming in the coming months so people don't expect LTE everywhere at once and get disappointed when they don't.

Columbus, GA and Columbus, MS but not the largest Columbus in the country, Columbus, OH!!! Come on, Sprint! We want you here in the capital of the Buckeye State!

Thank you Jesus!!! I live in Columbus, GA and was tired of surrounding areas having it. :-)

Ohio only matters in national election years. You'll get your LTE then. :D (I kid! I kid!)

I got tried of waiting for Sprint to roll out LTE here in the 614 so switched to T-Mobile

t mobile isn't even 4G. rofl

It's not, I'm getting 23mb down and 6mb up during the day, even faster at night. You can call it not 4G, I'll just call it real fu----- fast. That along with real unlimited data without throttling for the lowest cost in the USA and I just say Thank You T-Mobile. T-Mobile has started their role out of LTE, they are going to start with LTE advanced which is twice as fast as all the other LTE in this country. See you in the rear view mirror Sprint.

As long as you don't mind a much smaller coverage area than Sprint.

As a Sprint user in their coverage area all I can say is that on 3G I often get under 10kb down and never over 300kb in my area. Honestly unless I see super fast 4g soon I am thinking of going to the FTC and seeing if can get Sprint hit for false advertising.

Good luck with that as they won't do anything for you as they've been flooded with said complaints for years. The 3g data collapsed thanks to mismanagement of the network thanks to the previous GM and it shows. Network Vision is that fix. The majority of markets are expected to begin by Spring with few exceptions.

I know it's not 4G it's HSPA+42 which is based off of 3GPP Release 7 and expanded upon, it's 3.5G so to say. LTE isn't techniclly 4G either but is still touted as 4G. T-Moblie is still a hell of lot faster than Sprint and cheaper than any other service provider considering the fact im in college and can't afford AT&T or Verizon.

Aaaaand T-mobile has a smoking hot spokeswoman. Sprint just has some fat girl on her computer when you log into their site.

I consider HSPA+ 42 to be 4G. Its download speeds are generally comparable to LTE in real-world usage, and downlink is usually more important than uplink.

How is SC getting more LTE locations than NC? fml.

Because we don't have any 4G in South Carolina and it's about time.

I am hoping Greenville, SC will get it soon.

Why do they seem to be going live in tiny towns first? I joined Verizon in August, and am ready to jump back to Sprint (for prices and unlimited data alone).. But at their rate, they may still not have 4G in my town by the time for Verizon contract expires!

Because it's Sprint. Easier, cheaper, faster. They can say they have 100 markets with LTE, but there are literally zero major markets. Or it could be a different strategy than AT&T/Verizon are using. Maybe it is planned to hit smaller markets first to get the first mover advantage. My bet, the first option...

Uhm, Chicago.. and Indianapolis.. HUGE areas. what are you talking about

Don't forget Dallas, Houston, and San Antonio. Two of which are bigger than Philly, and all three of which don't suck nearly as much.

Actually I live in Houston and I have to go 50 miles in any direction just to lose my 4GLTE signal. (Correction: There is one area on W.Airport between Fondren and Gessner that no carrier gets any signal.

Every word of this comment is true.

Yeah, this is odd. Decatur, Alabama is a town of 55,000 that is literally 15 minutes from the Huntsville metro area...population 450,000. Not very compelling.

Actually, it's a good sign that Huntsville is on the short list. It sounds like the same way they did Chicago: surrounding burbs received it first, working in towards to the major-city hub. It took about a month after the Burbs got it for it to start showing up in Chicago, and now, as far as I can tell, it's just about city-wide. And fast. I'm guessing it allows the local teams to get up to speed on the technical aspects and iron the kinks out so that the major metro centers go smoothly. Total guess, mind you, but it seems to be the SOP.

I completely agree with your breakdown of the Chicago market. According to my department's District Manager, many of these larger markets have unique challenges due to equipment incompatibilities that must be overcome. You start in the 'burbs to work out the kinks, then work toward city-center to minimize impact at the beginning of the project. I work in Sprint's Business Premiere Care department and during the Chicago rollout we got MANY calls from unhappy customers. Since 4G LTE was officially announced, I haven't received a single call regarding coverage there.

I switched from Sprint to Verizon last year because Verizon already had 4G LTE coverage in Huntsville, and Sprint didn't look like it had plans to upgrade here for a couple of years.

Less chance of screwing up and affecting the population with local contractors that have never worked with the equipment before. Not to mention, permitting to work on cell towers are much more lax compared to major cities and backhaul may be easier to deliver.

Still nothing for Ohio(or maybe Cleveland was announced a while back)? I'm probably switching to Verizon here soon.

Really? What about the NYC area? I want my 'Premium Data' that I've been paying the $10 premium for at 4G speeds already!

I hear you. New York City was suppose to have already been done. Oh well I wish Sprint well anyway. I hope tmobile gets it's advanced 10 lte network in New York City before Sprint does their network.

you don't pay 10$ for the 4G..lol

The bronx has a lot of 4G service. NYC was supposed to have launched already, but the hurricane set it back (at least that's what they say). Coverage map: http://sensorly.com/fullscreen/map/4G/US/USA/Sprint/lte_310sprint#q=new_...

Maybe you should look up what you're talking about first. The "Premium Data" fee applies even to 3G only phones (like Blackberries or Windows Phones).

The $10 Premium Data fee you speak of isn't specifically for 4G. Yes, many reps and stores misrepresented it that way when WIMAX was introduced back in the HTC EVO's hayday, but it's not the case. This fee is charged to all newer generation smartphones - 3G and 4G - to enable Sprint to continue to offer unlimited unthrottled data usage.

NYC is already in active deployment. They're beginning to ramp up now after they've been affected by Sandy a while ago. Steady progress in the Bronx and surrounding areas and they're starting to spread out from there now.

I bet those 3 Sprint users in Gettysburg, PA are psyched! C'mon man...!

Wow still nothing in Wisconsin. Except Eau Claire. WTF?

Eau Claire and La Crosse have been announced. I surprised Madison and Milwaukee haven't been on the list yet.

Hoping Madison, WI gets announced soon!

I use to work for Sprint in Omaha at the 72nd location and when WiMAX was rolling out and we were told that Omaha was going to get it. I'm not surprised the Omaha and Lincoln area has not received it yet. Kinda glad I'm with Verizon now even though they're more expensive.

I was excited to finally try the 4G I've been paying for since the original EVO launch when I moved to Phoenix. Apparently they never got WiMax here either, and aren't yet on any list for LTE.

Was getting 4g on Sprint at 72 and Pacific all last night

What about Las Vegas? C'mon man!

Come on Sprint....Montebello Ca. We need stable 3G there, let alone 4G :(

So, Anderson and Spartanburg SC (and Gaffney for goodness sakes) get Sprint 4G LTE, but the city that is right smack dab in the middle (and bigger than them both) Greenville is NOT getting it? That makes no sense. But then again, nothing makes sense when it comes to this LTE rollout.

See what I said above, but that's the exact pattern of how it happened in Chicago -- the burbs around got it, then it came into the city proper soon after, and almost surreptitiously. I'd say you're probably on a short-list at this point.

I made the same comment earlier - no Greenville! It does makes sense on building up then in I guess.

All workers who handle sprint roll outs are local contractors and subcontractors. They typically work on cell sites that are ready at the moment and have the least possibility of impacts on the local population to get to know the equipment and procedures. Trust me when I tell you that you don't want some worker who never worked with expensive and sensitive equipment doing work on cell sites that may affect thousands of individuals and screw up thanks to rookie mistakes. Not to mention, permitting and backhaul is typically easier to get to these sites as there are not a huge amount of red tape to get through as the bigger cities tend to have.

child sit down stay in greenville and back off Gaffney sprint has reliable service here more customer out reach here than Greenville and you will see lte strength picking up in some of greenville because of the out reach of the towers and you will have it next year in greenville be patience. And besides we just do it better in Gaffney!

I was in Tampa a few weeks ago and saw Sprint LTE in quite a few areas even though not announced yet. LTE in KC is getting pretty solid now.

Still no Sprint 4G in San Diego. Just switched from sprint to the recent $70 unlimited T-mobile prepaid plan and now getting around 11Mbps. Couldn't be happier. Sprint, maybe I'll switch back if you give me unlimited LTE in San Diego.

LOl 11 MBPS on t mobile. Enjoy getting throttled the next day. There 4G isn't even 4G lol

Been using my Nexus 4 on T-Mobile alongside my Galaxy Nexus on Sprint for the last 2 months and I have experienced zero throttling. This is on the $30 plan. I understand T-Mobile isn't for everyone but if you're in an area where you get their Hspa service it's plenty fast. I haven't totally given up on Sprint yet either. A site near me just got some work done to it shown on the s4gru.com site. I'm near Lake Elsinore, CA. I've been following a lot of the local market. Los Angeles, Orange, San Diego & Riverside counties are all being active on upgrades.

Network Vision deployment in San Diego has just begun and the first accepted and in progress sites have been marked.

See larger metros schedule here... http://s4gru.com/index.php?/topic/212-network-visionlte-deployment-runni...

West Coast? Portland? Bueller? I'm super psyched about these 20kpbs I get sometimes..

Yeah wtf is up with Portland getting this YEARS later than everyone else. It has to be something to do with all of the WiMAX BS here.

June of this year, likely to 'see' it before then... http://s4gru.com/index.php?/topic/212-network-visionlte-deployment-runni...

Boo F*****G Hoo! Many of us are in areas (and major ones at that) which never even had WiMax deployed at all. So go cry a river somewhere else!

We were first to have WiMax, sure. But I never used WiMax because it was TERRIBLE. I had to have a clear view of the sky outside to even get a connection. You weren't missing much.

I do not understand Sprints "strategy" when it comes to LTE. I am happy to see it is moving pretty steady, but the largest City in Missouri (STL), has not even been mentioned. LTE as a whole is awesome in the cities that have it. Still worried about connectivity issues that occur when service bounces in and out. I want to know if sprint plans to keep customers from going to Big Red by rolling out new cities in "coming months".

I think they've determined STL needs more cell sites in general and thats why they bought the US Cellular assets in the St Louis area. This is slowing the overall LTE rollout. At least I hope so, because Branson ahead of STL is otherwise ridiculous when Verizon had the city in the 1st round of it's launch.

They bought out the US Cellular spectrum because St Louis had a huge spectrum problem along with other midwest areas. There's only so much sprint could do with limited spectrum by adding carriers to their cell sites and speeds suffered in some places thanks to that even with upgraded backhaul. All USCell assets will be decommissioned and probably sent to where USC needs it.

Soon of course means December 31, 2013.

Glad i switched to verizon back when the gs3 came out, still not word one on LTE coming to sacramento,ca. Surprising considered we were one of the few areas with wimax, which is spotty at best like the 3g here. On verizon i never drop LTE no matter where i go. If sprint or tmobile get their butts in gear ill be more than happy to switch, but it looks like a long way off at this point

Sprint in addition to LTE also has Network Vision going on. They may have decided to roll the overall network enhancements in to the process, which means LTE will be later but as a consequence it'll be better coverage than it would have been otherwise.

Network Vision is the deployment of LTE. A cell site that is NV upgraded has all legacy gear replaced with modern equipment from one of the 3 OEMs that have been contracted by Sprint ala Samsung, Alcatel-Lucent, and Ericsson. All does their deployment in different ways but usually the steps are installation of NV gear, RRU, cabinets, backhaul, antennas, and then you get to messing with 4g. 4g LTE cannot and will not be turned on if the upgraded backhaul is not in place. 3g will be turned on and will be used with old crappy T1 backhaul if new fiber/indirect fiber/ microwave/aav backhaul is not in place yet. All but a hundred of the ~38,500 cell sites will be upgraded to NV standards and LTE 1900. ~80% will get LTE 800 once the iDen network is sunsetted in the summer of this year. TDD-LTE 2500 will start approximately around the same time as LTE 800 but no clue as to how Sprint will deploy it yet thanks to the Softbank shenanigans.

rofl network vision is 400453x better then old 3G and shit. I mean the tower i connect to in my house. I'd get like 1-2 bars max and always roam. Now that tower has netowkr vision and have 3-6 bars and nearly 1mB 3G and 5 MB 4G. The tower isn't even close and they just turned it on 3 nights ago AND they are still working on it. I'm loving this, from my house to work.i have 4G. Not a single problem

As I live in Sacramento and have pestered Robert aka S4gru about our deployment, Sacramento and the rest of upper central valley has been confirmed to begin in the spring time. http://s4gru.com/index.php?/topic/1034-network-visionlte-upper-central-v...

Okay Sprint....When ate you doing Dover, DE. We want 4G LTE since we did not get 4G WiMAX. Plus as a former Palm Pre user who went to Android after HP dumped us, I need something significant. Thank you.

My decision to leave Sprint for Verizon about a month ago is justified every time I see one of these lists that doesn't include Milwaukee, WI.

So glad I left Sprint to go back to T-Mobile. Still nothing in Seattle. Getting an average of 15-25mbps download speeds on TMo with HSPA+

T mobile doesn't have 4G.. There 4G is there 3G. once the throttle you to a certain speed, you are back on 3G. they control wether you have 4G or 3G

Dude as a Sprint customer living with sub 100k speeds on Sprint's unlimited unthrottled network Tmobile is looking really good.

OMG! Florence, Decatur, and Gadsden, AL? Wow, impressive! The farm animals are gonna be happy! ;P None of these are anywhere near the three largest metro areas in the state (Birmingham, Montgomery, and Mobile)! It's painfully obvious Sprint is rolling out LTE the exact opposite that Verizon did; as in start small and slowly creep into the metropolitan areas. Ugh! You couldn't pay me to be a Sprint customer in this state! I've had LTE (in Birmingham) since Oct. 2011 for crying out loud!

Happy to see some Michigan cities FINALLY!! Please send the crews to the SE Michigan areas next!!

Sprint is rolling their LTE out to all small cities and towns which will keep their costs down and still be able to tell customers they are still rolling out. It is just a joke. I know for a fact that T-Mobile has many cities set up with the new hardware needed for their LTE advanced. They are going to flip it on in many areas all at once. T-Mobile's new LTE advanced with their very fast HSPA+ for back up. That isn't too shabby at all. If you are in a T-Mobile area you are nuts not to just give them a try. Real unlimited data without throttling speeds for 30 bucks a month. I have given up my Verizon unlimited account, that's how happy I am with T-Mobile.

Same as some of the other complaints.... Glasgow, KY is on the list, they have a population of 14k according to Wikipedia..... still no signs for Louisville, the largest city in KY.....

SW FL was on a list like this that came out 6 months ago. Still no LTE. I have serious doubts there ever will be LTE here.

I was in Gettysburg, PA over the weekend and I had LTE blazing. I was getting anywhere from 8 to 12 MBPS.

Also Sprint needs to stop this crap with adding cities and saying the coming months. This is BS marketing and all it does is make people mad. Only announce cities when it's about to go live. Mine has been saying coming soon forever. The DC market just keeps being pushed back further and further. First if Aug, then Sept, than Dec, than Jan, now they are saying Feb, and from looking at the sites that are completed, it says Sept-Dec of 2013 which is BS.

Yep, we were in the last round of "coming soon" fun and I have yet to see a single blip of 4G activity. The announcement was on Nov. 13th and absolutely nothing yet... So, those of you lucky enough to be on this list, don't expect anything soon at all.

Every time I see this kind of list from Sprint .. It reminds me how stupid Sprint's upper management really is. Check this out, Gettysburg population is 7620. Out of those 7620 probably less than 2000 people have sprint. Out of those 2000 people probably less than 800 people have LTE capable phones.
Why not cover major cities and major metro areas where you have 200000 sprint customers? Where is Philly on the list?
They're probably covering the entire town with 5 towers and they're advertising it as if its a major milestone. WTH ????

Yeah, Sprint - why post up in the 'Burgh or Philly when you can just cover "York, Pa" and Gettysburg. SMH all the way to T-Mobile, real soon.

... waiting for Deerfield Beach, FL, Coconut Grove Fl, and ( West ) Boca Raton, FL My wife has the GSIII and she's seen the 4G LTE logo on her device but, I have yet to see any LTE on my EVO LTE *sad-face*

Wth how you gonna miss Greenville in between Anderson and Spartanburg.... Greenville is larger than the 2

Are you f*****g serious Sprint? Still no LTE in Washington,DC. This is terrible (Charles Barkley voice) I've had the EVO LTE since launch. Also WTF does "coming months" mean? Be a little more specific Sprint. Switching to T-Mobile doesn't sound bad right about now!

KINGMAN?!?!? are you fucking kidding me .... PHOENIX has 4G on every carrier but sprint ..... get your head out of your asses!

This is nice and all but sprint if you want my $150 and a 2 year commitment can you please turn on LTE in south Florida. thanks

Yep Sprint's service on the entire ease cost of Flroida seems to really suck at least from West Palm up to Jacksonville.

I have no love for Resident Obama, but at least he knows where Ohio is...I wonder if I can get him to invite Dan Hesse to the White House? Invite Sprint CEO Daniel Hesse to the White House and show him the State of Ohio on a map of the United States. https://petitions.whitehouse.gov/petition/invite-sprint-ceo-daniel-hesse...

Wht Sprint I've been waiting for 4G first WiMAX then LTE in Oklahoma for 3 years.

So f*@#ing sick of sprint avoiding iowa with Lte. Bullshit

Like who the hell lives in Branson Missouri? What about St. Louis? Jesus Christ!

Sure glad that Opelousas/Eunice, LA and their 38,000 people will be getting 4G finally. Sprint must not have any bigger markets left to take care of.......

Good news everyone. New cities.... No Pensacola, so I don't care, but I'm glad that some people can escape the black hole that is sprint service.

Sprint is constantly adding new towns to their ever growing list of "coming soon" communities, too bad they aren't actually deploying LTE nearly as frequently. DC metro has been "coming soon" for six months and still no LTE from Sprint here. And that's why I'm totally glad I fired them after nearly 12 years. T-Mobile is an awesome alternative.

Ah yes, the DC market which has been in active network vision deployment for a while now with numerous upgraded towers. As a sponsor on s4gru, I can tell you that there are many NV completed towers and that 4g is popping up all over the place now. Check for yourself on the sensorly app or here http://s4gru.com/index.php?/topic/2906-sprint-lte-coverage-maps-via-sens...

WTF why no Ohio cities on the list at all????

There is no Resident Obama, only President Obama that I know of, then again, I live in the real world. Sprint will pick up their LTE deployment once the Softbank investment is completed. Sprint appears to be working on their smaller cities publicly while silently work on metropolitan cities. I wish T-Mobile would just work on their 37,000 cell sites and let the EDGE areas roam on AT&T 3G network until they decide to upgrade their 2G areas some time in the future. Don't hold your breath. Lol

There is no Resident Obama, only President Obama that I know of, then again, I live in the real world. Sprint will pick up their LTE deployment once the Softbank investment is completed. Sprint appears to be working on their smaller cities publicly while silently work on metropolitan cities. I wish T-Mobile would just work on their 37,000 cell sites and let the EDGE areas roam on AT&T 3G network until they decide to upgrade their 2G areas some time in the future. Don't hold your breath. Lol

Well, Lte was supposed to be in east Tennessee (Chattanooga and Nashville) this week but its been postponed for 90 days. These dates are false promises.

Homosassa Springs? Orlando was promised by end of year, then again by February, and we have not a single sign of its existence, and Homosassa Springs gets LTE? What's in Homosassa Springs other than natural parks? Whoever heard of Homosassa Springs, Fl? How can Homosassa Springs get LTE before Orlando?

This list doesn't really mean much. I have not seen Virginia Beach on any of the lists, however, I have been getting 4g all over the city with peaks as high as 23Mbs

I always pay attention to these Sprint LTE announcement. Maybe I will regret leaving and switching to At&T. No San Diego yet. And do I regret it? NOPE! Maybe by the time time they come to San Diego, my two year contract with AT&T will be up. That will be plenty of time for them to bring LTE to San Diego and iron out the kinks! Till then I am a happy AT&T customer! Service that works!

The Lake Havasu one is funny but I suppose good it's being done. It's just a small summer party city though.

Seriously why give LTE Coverage to the south if one of the most populous areas is SoCal and I'm still waiting for 4G. We need LTE Coverage in Anaheim and all over LA & Orange County

4g is active on the north side of Eau Claire as of the 26th of February Nothing on the south side yet but can at least see progress!

It's bullshit that Puerto rico has so much more 4g lte then almost any other place I've seen here in the states. I mean seriously who cares about p.r. there's more Puerto ricans in Orlando then there are in p.r.
Android Central Newsletter
Get instant access to breaking news, the hottest reviews, great deals and helpful tips
Thank you for signing up to Android Central. You will receive a verification email shortly.
There was a problem. Please refresh the page and try again.