Spotify launches another free Google Nest Mini promo for Premium subscribers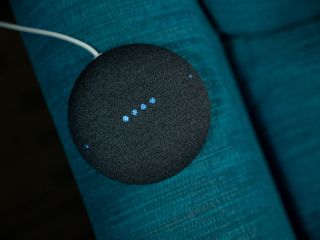 (Image credit: Android Central)
Update, September 1 (7:00 pm ET): This offer has now gone live in the UK.
What you need to know
Google and Spotify have teamed up to offer a free Nest Mini with Premium subscriptions.
It's available for users in the UK and Canada who haven't redeemed a Google Nest Mini with a Spotify promo in the past.
The promo lasts through September 30th.
Google and Spotify are teaming up again to offer a free Nest Mini with a Premium subscription. Like with other offers, you'll be emailed a code from Spotify if eligible which you can then redeem on the Google Store for your free Mini.
This offer is restricted to buyers in the Canada only, and you'll have to be a paying Spotify customer and one who hasn't redeemed one of these offers in the past. It can also be redeemed against Duo, Family, or Student Premium subscriptions. You'll have until September 30th to grab a code, and then until October 31st to redeem said code, or while stocks are available.
The Google Nest Mini remains one of the nicest Assistant-enabled smart speakers. Google's support of third-party streaming platforms like Spotify and Amazon Music means you can be confident your music platform of choice will work just as well as YouTube Music or any other first-party Google platform.
Update, September 1 (7:00 pm ET) — This offer has now gone live in the UK
Spotify has now brought this promo offer across the pond and into the UK as well. It works the same way as for Canada, with an email being automatically deployed upon registration. If you already have Premium but haven't received an email, clicking on this link will help you start the redemption process. From signs on social media, it's proving really popular, so you may need to act fast while stocks last.
Nest Mini
The Nest Mini is one of the nicest Assistant-enabled smart speakers. The sound is nice and loud, and the subtle design means it won't stick out too much.
Great promo! I am going to order one to use in my new house. BTW does the Google Nest Mini support importing local music for playback? I have several Spotify playlists that downloaded by my AudKit Spotify downloader. Thanks for your reply.
Android Central Newsletter
Get the best of Android Central in in your inbox, every day!
Thank you for signing up to Android Central. You will receive a verification email shortly.
There was a problem. Please refresh the page and try again.