Sony on track with its Ice Cream Sandwich Android 4.0 rollouts for 2011 Xperia smartphones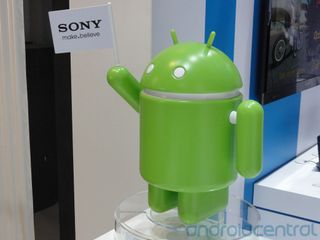 Back in March, Sony highlighted some details surrounding their rollout of Android 4.0 Ice Cream Sandwich for the 2011 line of Xperia smartphones and at the time, their plans looked a little like something like this:
Xperia Arc S, Xperia Neo V and Xperia Ray, starting mid-April.
Xperia Arc, Xperia Play, Xperia Neo, Xperia Mini, Xperia Mini Pro, Xperia Pro, Xperia Active and SE Live with Walkman, getting ICS "the end of May/early June."
Sony has now taken to their blog to let everyone know the updates, especially for the Xperia Arc S, Xperia Neo V and Xperia Ray are rolling out as planned and they will continue to roll out the updates globally as soon as possible. To further address the matter, Sony has been listing the devices and their carrier related software version numbers so that folks may check to see if their device update has been approved. Although we're sure some folks will still be upset with the wait time, it's nice to see Sony keeping folks in the loop.
Source: Sony Mobile Blog
This all sounds good and well, but have they announce any information about ICS update for the Sony Tablet S?

It is getting close to the end of April isn't it?

Yeah I cant wait for that! I came across this: http://phandroid.com/2012/03/22/sony-tablets-get-android-4-0-update-in-a... which mentions a late April release. However its late April now and nothing official out of Sony, unlike the Experia updates

and what there 2012 flagship device lol 2011 phones going to have ics before there 2012 flagship no wonder they are not making profit
Android Central Newsletter
Thank you for signing up to Android Central. You will receive a verification email shortly.
There was a problem. Please refresh the page and try again.