Samsung cancels Oreo update for Galaxy S8, new version in the works (Update)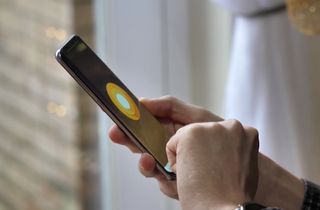 Updated February 15, 2018: A day after this news initially broke, a representative from Samsung confirmed that the Oreo update was paused due to "a limited number of cases where Galaxy S8 and S8+ devices have rebooted unexpectedly." Samsung also says that it's "investigating the issue internally to ensure that the impact to the affected devices is minimized and the rollout of the update can resume as quickly as possible.
On February 8, Samsung confirmed that Android Oreo was finally being released for the Galaxy S8/S8+. This came as exciting news for owners of the two phones, but just less than a week after the update's been out in the wild, Samsung's announced that it's pulling the plug on it.
SamMobile was the first to report on this news, and it appears that the current Oreo update has made its way to users in Germany, France, Belgium, Norway, Turkey, India, Poland, and other regions. Anyone that already received and installed the update will be able to continue to use the S8/S8+ like normal and enjoy everything that Oreo has to offer, but everyone else will have to keep using Nougat until Samsung announces otherwise.
It's unclear why Samsung's canceling this update (ironically it has the firmware name of G950/G955-FXXU1CRAP), but it's likely there was a bug or something else that Samsung deemed reason enough to halt the rollout.
When will Samsung's next Oreo update be ready for primetime? Unfortunately, that's another unknown we're dealing with. I can't imagine it'd take too long to get a resolved Oreo build put together, but then again, this is Samsung we're talking about.
Oreo update for Galaxy S8 does not support Project Treble
Joe Maring was a Senior Editor for Android Central between 2017 and 2021. You can reach him on Twitter at @JoeMaring1.
Hopefully they pushed it back for 8.1

That would be nice. I'm on oreo beta now with build G950USQU2ZRAE (last beta release before it ended). Also, I have that venom picture somewhere in my gallery.

clickbait-y headline much? This isn't "cancelled" This "stops distribution" Cancelled insinuates that the phone will never get Oreo, which is obviously not the case. Google has had to pull updates before, yet you never say that Google has "cancelled" an update for a Nexus/Pixel phone.

It says "new version in the works" in the title, how does that imply the S8 will never receive an update?

Agreed. They've done this way too much recently.

Erm... the fact that they're putting together a new version, which is clearly stated in the title, confirms the cancellation of the current update. So no, it's no clickbait, that's actually called a fact. People have to stop screaming clickbait and fake news at every bloody thing!

Yep, creates a boy-who-cried-wolf situation when there's really something happening... Probably the reason it's so rampant.

Why is Samsung guy so sensitive?

Ex Note 7 owner whose grafts haven't quite taken? Ooh, I feel bad about that one.

Hey look 👀, it's Super Sensitive Samsung guy, Lol. 😂

Just another reason I bought a Pixel...(as he posts on 8.1, with February security patch...) 😁

Before you get the Oreo update the s9 & plus will have been released. When it comes to updates Samsung sucks with it!

So being careful means they suck?

Indeed, that company is big failure. Never again.

Exactly why my S7 Edge was the last Samsung phone that I will ever buy. The only way that I would buy another Samsung phone is if Google decides to do another Google Play Edition. Calling Samsungs updates pathetic is an understatement. That's why I only use Pixels and iPhones. Anything else is a waste of my time and money.

And look at all the issues the Pixels had. Thanks for being our guinea pig!

Not anything else. Here I am sitting quite comfortably with Oreo on my Sony Xperia XZ Premium for months now.

I'm personally in no hurry for Oreo. Nougat works just fine on my S8, and I'd rather that Samsung take as long as they need to get it right. Even then, I might wait to see how others fare with it before pulling the trigger. I actually think that everyone would be better off dropping the idea of annual OS updates in favour of updating as required. I'm hopeful that Project Treble will move us closer to that future.

I like your thinking. This whole update annually is absurd. Provide security and incremental updates

Just another reason why I'll be buying a Pixel 2 XL as Google rarely does something like this. I love Sammy's hardware but their software and updates kinda sucks, it you want great hardware get the S8 or Note 8 but if you want the best Android experience with guaranteed fast updates and security patches for 3 years, the Pixel is only way to go but I'm sure the Samsung Knights will get their panties in a twist about it like they have already about this article.

I'd rather have the update postponed and arrive to my phone after the fixes rather than break stuff. But if you value speed over quality, that's your choice.

Then Samsung should not have released it if it wasn't ready for prime time.

They believed it was. Since we don't know why it was pulled it is kind of hard to say that. The last beta version has been fine on my S8. Not many issues were being reported with the last beta version either.

I don't know why they thought it was ready...the beta testing I was a part of went to beta version 9 and that last version was stopped just days after it was released. I didn't even get to finish reporting all the bugs it had. The 9th version was worse than 6,7 or 8. I really wish they had let us provide more feedback before ending the beta program.

That's what I find weird. I had issues with 6 and 7. 8 and 9 fixed those and now my phone is fine. No one in the Beta community were saying anything about reboot issues though.

I'm on oreo beta build ZRAE, which the members app says is number 7. I technically got beta 2 twice as it had a problem they caught right after pushing it and I had to download the fixed version as well. Never got an 8th or 9th build after that.

Same would go for the pixel. It obviously wasn't ready for anything

Nothing on any of my Pixel updates has been broken. Just on time. Android has to improve this overall...it's the main thing I think Apple iOS has over Android. I've had Samsung phones....and liked them. But I like the Pixel experience and on time update cycle better.

Apple had that advantage, but they've squandered it by selling too many products at once. They're making more mistakes than ever with quality assurance, both in hardware and software. I think they should rein in their product line and drop the annual iOS update before things really get out of hand. Just release new features whenever they're ready to go, and major updates when it's necessary. Development shouldn't be tied to arbitrary 12-month periods. I would suggest the same for Google, which would potentially enable manufacturers to do a better job keeping up with the releases and reduce fragmentation.

There are numerous reports on things updates have broken on the Pixel. What are you talking about?

Can't forget the updates to fix the broken pixel. And the ones to cover up the issues with the hardware. Can't believe Google is sticking with Low Guarantee to make more phones.. smh...

I had no issue with the update when I had my Nexus 6 and there were no issues with Marshmallow, if anything it improved the performance over the frankly awful and buggy Lollipop so you can get quality software updates without there being bugs(even if there was Google fixes them quickly with their fast updates) so don't make excuses for Samsung, if OnePlus and Nokia can get Oreo on to their devices then Samsung has no excuses, seems to me you're just another Samsung apologist, now don't get me wrong, I really like the Note 8 but if Samsung were quicker with their updates and toned down their software bloat then I'd consider the Note 8 in a heartbeat, but until then, I'm a Pixel (formerly Nexus) guy. Enjoy your stutter and eventual lag.

The crappy screen is just another reason 8 bought a Note 8 over either seconds variation of the Pixel.

You can be our guinea pig because the first iteration never works right. I'm sure the Pixel knights will get their panties in a twist because they know it's true

I'm still on beta 7. Pretty flawless.

So, where are all of you idiots that posted on the article about the Essential phone delaying their Oreo update? And the negativity in the article itself by androidcentral staff, I don't see any here like what was in that article.

Because our phones work. Essential phones aren't worth even the cheaper price. If my S8+ never gets Oreo I'll be completely fine with that. I don't have any issues that need to be fixed, and I'm still getting security updates. For me, security is more important than new features.

Enjoy Trebel on your Samsung, oops! Did you get the January update yet???

I'd expect that they have the January update. I've got it on my S7 Edge (completely stock firmware, updated by Samsung).

Treble is totally unnecessary.

Trebel is part of Oreo, so of course Galaxy phones don't have it yet.

Because our phones work? Exactly the response I expected from someone who doesn't know what they're saying

Feel free to elaborate. My phone is running just as well as it did when I bought it.

Not sure...but I see an idiot on here crying about the fact everyone knows he bought a pile of crap essential phone.

Ha, ha, so funny, NOT. Essential has just put out the 8.1 beta with the Feb update. They update just as fast as Google does, sorry for the Samsung folks guess you will get it eventually.

Ill put the Note 8 against that POS anyday. My buddies was such a pile, that he sent it back after 2 weeks, they told him he couldn't get cash back, and he told him he didn't want the phone back anyhow.

Sounds like your friend is an idiot or he just got a lemon

Lol..Is this the twilight zone? These kids are serious wanting to battle the Note 8 with that junk! Just when you think you have heard it all.😆😆😂😂😂🤣🤣

Enjoy your overpriced, slow update, Treble-less phone then, doing just fine with the PH-1.

Holy! Samsung users are almost as bad and ignorant as Apple consumers, it's incredible

Both like to waste their money too! lol

LMAO. You are a self proclaimed Essential customer, and want to point fingers at "those wasting money". Hahahahahahahahahaahahahahahahahahahahahahahahahahahahahahahahahahahahahahahahahahahahahahahahahahahahahahahahahahahahahahahahahahahahahahaha

Samsung users are ignorant. Look who the clown is that entered the comment section calling people "idiots" first. What a crock.

@missionsparta your posts have zero substance to them

Not users. Fanboys. Don't rope us ordinary users into this, please. To me, there's a clear distinction between a user who just uses a phone, and a fanboy, whom I'm sure you know how they're like.

To be frank, most phones that updated to Oreo from Nougat don't have Treble. Only Huawei and Essential (and ASUS) have actually done so alongside the Google Pixels. IMO, I don't think Treble is going to solve the slow update issues for some phones. It makes it a lot easier, which should in theory make it faster, but I've seen OEMs roll out quick updates before. If an OEM has consistently sucked with updates, I don't think it will change much. I'd love to be proven wrong, but I'm skeptical

Explain to me what makes 8.0 or 8.1 so amazing that people are missing out on it by having a Samsung. Because I have the pixel 2 and the note 8(company phone) and would gladly give up the 8.1 os on my pixel 2 to have the specs of my note 8. Until there's something mind-blowing added in Android in a future update, I'm fine back on nougat with my note.To me you sound like you're trying to justify that having 8.1 beta on your PH-1 makes up for you buying one of the most garbage Android phones released last year, sorry you fell for their marketing scheme buddy

You actually sounded sane until you got to the ph1 part. You have no idea what you're talking about

The PH-1 isn't really garbage though. Sure, it wasn't that great at launch but I genuinely feel that it's a solid option now, especially for the price.

LDAC support for high-end bluetooth headphones. Look it up!

Everything seems ok on the PH-1 except for that simply JUNK camera.

I have an S8 , I'll patiently wait for a stable update. Or the Pixel 3. Whichever comes first.

Samsung just keep bringing the hits. While Nokia is slowly rising to the top, yet again - because they learned from their past complacency. I really really don't like Nokia phones, but you have to admire them. https://androidcommunity.com/nokia-9-sighted-during-nokia-8-launch-20180... HMD Global confirms Android 8.1 Oreo rollout for Nokia 8
https://www.androidauthority.com/nokia-8-android-8-1-oreo-rollout-hmd-gl... Oreo Beta Page
https://www.nokia.com/en_int/phones/betalabs Only Apple, Nokia Have "Clear Future Of Growth" In 2018's Smartphone Market
http://www.redmondpie.com/report-only-apple-nokia-have-clear-future-of-g... ZTE Beta Program:
https://androidandme.com/2018/02/news/zte-opens-android-8-0-oreo-beta-pr... Don't be complacent Samsung, competition has your number now.

Nokia phones aren't from Nokia. Nokia licensed their name to other companies to use on phones. I'll never touch another Nokia phone until it's actually Nokia making them. However, they've moved into the mapping area and into antennas. They're looking to create the hardware devices run on rather than joining the rat race of phones.

Well, HMD was formed by many ex-Nokia people. It's not some random big company that bought the name (like TCL and Alcatel). I'd consider that good enough.
Also, they didn't move into these areas, they already were there. Pretty sure these were always separate divisions. Divisions come and go, corporations thrive.

They only licensed it to one company; HMD. They're mostly made up of ex-Nokia people.

I also bet this has to do with the new face emoji stuff they want to do on the s9. I bet they want to do it on the s8. I think 8.1 also but I bet cause the face emoji is the main reason.

I find this hilarious. A year after Oreo was announced and so far I can count on one hand the Android devices that are on Oreo. Google needs to figure out how fix this it is embarrassing.

Lol nope. Don't believe the hype.

Treble is a good step but it's not going to be the one thing that solves the update issue

Agreed! Unlike apple who's updates come around all at the same time! Google needs to get there stuff together, they can't release a shiny new operating system for it only to get on to all other phones a year later! By time that happens Android 9.0 will be in the works

They can't fix it though (as much as we'd like them to) due to Android's open source nature and the antitrust hell they'd be in if they tried to force the issue.

I'm on the "leaked" version that was posted awhile back. That was supposed to be the "released" version even though they posted another beta after that was leaked. I've had no issues whatsoever. I will say I see nothing that would make me say that Oreo is an upgrade. The only thing I see better is Samsung's keyboard and that is debatable. There is nothing that I see that makes Oreo better than Nougat.

Whatever. Fix whatever the reason is, and I'll gladly update. Until then, my phone is running great.

Bash the Essential phone but when it comes to Samsung everyone is okay with the delay.

lol wat. Don't be so sensitive Essential Phone guy, if you're happy with your purchase (are you? You're sure defensive) then it doesn't matter what other people think.

Correct, Essential is a great phone, and they have the 8.1 beta ready now, OTA for 8.0 testers and the link will be up soon for those wanting to jump from 7.1.1. They are updating all the time and it looks like they have some announcement tomorrow. 'A new wave is coming. #EssentialPhone'

You're mistaken. I don't own an Essential phone

Exactly! It's sad setting ignorant people saying the ph1 is junk. I can't imagine living life being a complete moron

Well, I initially didn't like it but slowly grew on it. Can't remember how many updates they've pushed to it. Probably more than what the average non-Google Android phone receives in 6 months. That's just a guess

Main reason I went to the Pixel XL. They've got to do better.

They have to do better than stopping an update that could cause issues? No testing period can fix every issue. Even the Pixel 2 had launch day issues. I'm fine with waiting for a fix instead of updating and having an issue to deal with.

How embarrassing. Glad they performed all that beta testing.

Lol 😂, absolutely, my thoughts as well. Time for the Samsung court jesters to provide excuses and insults. There, that's more than 3 words. The new format sucks, by the way.

Well, I guess that build number foresaw something I mean, I know this isn't new (Mi A1 had the update halted as did the OnePlus 5) but those are no less frustrating, especially since this is Samsung we are talking about. After so long, this is probably one of the last things you'd expect

As a US beta tester this is probably for the best. No huge issues on my phone personally but a lot of bugs... Others had some big issues that I did not see resolved prior to shutting down the beta

I like to have the latest Android updates which one reason why I have the Pixel... But the general consumer (my wife is one of them) does not like updates because it changes things on their phone and then they have to relearn stuff. The general consumer actually likes consistency and they just want things just to stay the same on their phone until they get a different one. I think this is the main reason why Samsung and other manufacturers have no desire to keep up with every single Android update.

Yawn... Positive news, sounds like they will get it right, then release it. Just for fun, do a search history of Apple iOS updates. Apple is the worst for critically flawed, bad operating system updates that make it to consumers.... Or just announced iPhone X calling problems. Samsung makes the best premium Android phones: Uncompromising hardware - display, micro SD, RAM, CPU, camera, etc. Today's hardware specs are ideal for Touchwiz.... But the hardware isn't cheap. OS updates are slow, but no significant difference how apps run, so buyers don't care a whole lot. There are Android obsessed consumers who appear to do little more than have an interest in the OS that runs their phones. The latest settings and submenu updates are their focus. We get it, that crowd gravitates to high priced, but inferior mobile hardware like the Pixel 2 because it receives Android updates the fastest. In a perfect world, Google would sell uncompromising android mobile hardware to go with their swift OS updates.... But they don't. Other consumers are more price sensitive, and accept both Android hardware and software compromises. No problem. Somehow I've survived over 20 years of mobile software updates, and 35 years of PC updates... Delays in Android 7.1.1 to Android 8.0 or 8.1 just..... doesn't..... matter.

I think a number would debate with the statement that Samsung makes the best premium Android phones. Oh, they have kickass hardware for sure. Just that the software, no matter how improved, is still a point of debate for many

Only gotta wait 6 more months! It's right around the corner.

Love my 8+, buy i am thinking about making the move to a pixel. Tired of the update waiting game. Samsung needs to get it stuff together.

Is there a feature in Oreo that you're looking forward to? My S8+ runs perfectly, so while I'd like to have newer OS versions, I'd be ok if all I got were security updates.

LDAC support for my 1000XM2

Good. Android 8.0 was crappy crappy release. 8.1 fixed most of the craptastic stuff in 8.0.

We get it. Everyone loves their own personal phones and hates on everyone elses. I have a Note 8 running 8.0/February Security Patch and I've had literally no issues.

I really wanted crap on my phone

Let me guess It's to change that build number

No surprises here. It's amazing when Samsung can actually get a monthly security update released in the month it is actually for.

Not all the time. Samsung S8/8+ unlocked version didn't get any security updates for 3 months straight last year.

I'm done with Samsung's junk. I got an S8+ for free, if I didn't I'd be pissed because of this, but on the bright side I learned not to touch Samsung's crap at no expense to me. I had hoped they got better after my s3 and then note 3. They haven't. This was the last dabbling with their junk.

You could always choose a Pixel and get rapid updates and screen burn in and microphone problems with class action lawsuit. Seems like each phone company has a fatal flaw.

3 months in and i have screen burn on my S8+ and i baby the hell out of this phone. Owning a C7 I know the drill... So many think the S8 will get no burn in and i have seen people being called liars by others.. So sad.. Trust me it does, I have icons, google bar, temp burned in on entire screen.

Yah because every single Pixel phones has those problems. Not

My Ph-1 is amazing. No issues at all anymore and I'm on 8.1. It's the Nexus phone we've all been hoping for.

It was halted because in some cases the biometric information was being wiped after the OTA was completed.

Makes sense. I was wondering why when I would check the TMobile/S8+/update it still said testing. I'm pretty sure I'm done with Samsung. They're moving in the opposite direction of where I would like to put a large chunk of my paycheck into every time a new model comes out. Now if the phones weren't so damn awesome...

Which is another reason to love Essential Ph-1. Got my 8.1 yesterday and man the little subtle changes in 8.1 even from 8.0 is very nice to have. This thing is butter smooth all with the Feb security patch in play.... Never will buy another Samsung phone.

My God, I'm so happy for you. 😄

Too bad I can't get one without importing it Would be nice alongside my Note

Nice build number Samsung.

You think everyone on here is having phone issues and there phones are not working so they are pissed they can't get an update. Would you rather have an update that's working or one the breaks your phone? It's just a software update. Not a hardware so just relax. Your phone is gonna be the same regardless

Getting the latest update asap is nice. But having a company care about a bug in the update is even nicer

Makes one long for the GPE days.

I'm so glad my iPhone 7 is running iOS 11.3 Plublic Beta 2!!!!! I get updates a lot!!!

I couldn't care less about the OS update. Samsung needs to do WAY better on security updates.
Just be straight with customers:
Samsung: "we do major OS updates 30-45 days after the newer model is released, until then, we will update security monthly" = happy customers. Not one thing wrong with it, just be up front about it and give me security.
Android Central Newsletter
Get the best of Android Central in in your inbox, every day!
Thank you for signing up to Android Central. You will receive a verification email shortly.
There was a problem. Please refresh the page and try again.