Bottom line: Pistol Whip is a near-perfect port of the highly-rated VR rhythm shooter that's mainly marred by the technically inferior tracking of the PSVR. Despite the extra learning curve over other platforms it's on, the game will have you feeling like John Wick in no time, kicking ass and taking names while you tone several muscles you didn't know you even had. It's a blast and a half, and the structure means you'll have fun even if you don't like rhythm games.
Pros
+

Sharp, gorgeous visuals

+

Catchy songs that make you move

+

A ridiculously fun way to get some exercise

+

Customizations and modifiers help replayability

+

Plenty of content coming down the road
Cons
-

PSVR's limited movement causes issues

-

Content is limited compared to other rhythm games
Why you can trust Android Central Our expert reviewers spend hours testing and comparing products and services so you can choose the best for you. Find out more about how we test.
When Pistol Whip released last year on PC VR and Oculus Quest platforms, the first line of questions inundating developer Cloudhead Games was "when is it coming to PSVR?" After several months of development and content additions, Pistol Whip has finally made it to Sony's popular VR ecosystem and it's every bit as action-packed and true to the original release as you'd expect.
Cloudhead Games has included all the additional content that's come to the other platforms since launch date, bringing the number of playable scenes to 15 total. The next free content update, slated for later this summer, will bring three additional scenes, and the big Action Pack at the end of this year promises massive changes to the gameplay and what sounds like a paradigm shift for veteran players.
Given that Pistol Whip is such an action-filled game with constant physical movement, many players worried about the PSVR's lack of movement fidelity interfering with the gameplay. Thankfully, that's not the case most of the time. There's a definite difference in movement accuracy, and several times where I saw the gun disappear or miss the targets that I was shooting or pistol-whipping, but it wasn't often enough to truly affect the skills I've developed while playing the game on other VR platforms. There's a definite learning curve here but, once you get over the hump, you'll be moving through the levels on hard difficulty and trying to one-up the scoreboard daily.
The game was reviewed on PlayStation VR running on a PlayStation 4 Pro with codes provided by Cloudhead Games.
Pistol Whip A truly solid port
Pistol Whip is a highly stylized game in every aspect, and that starts with the visuals. Cloudhead Games went for an incredibly unique visual presentation with the game and has tweaked the look over the past several months. While levels are very colorful and can sometimes be a bit overwhelmingly busy, the action is well presented and visual cues help keep the player focused on the task at hand. Bullet trajectories are highlighted in red to help players avoid getting shot, and enemies change color to adapt to their surroundings and provide ample contrast.
Cloudhead Games addressed concerns put forth after launch, as enemies were almost exclusively black shadows and could easily be misconstrued as something nefarious. These changes, along with the silky smooth movement and trippy new levels, have helped make Pistol Whip an enjoyable experience from start to finish. It also means that PSVR players are getting a significantly more mature game at launch than PC VR or Oculus Quest players got, which is a huge bonus.
Unlike the Oculus Quest version of the game, the PSVR port of Pistol Whip runs butter smooth at all times and never hiccuped, no matter how much was happening on screen. And let me tell you this: a lot can happen at once in Pistol Whip, especially when you're playing on hard difficulty.
While the visual quality is no surprise, given the stylized visuals and the fact that it runs generally fine on the Quest, movement issues are certainly a valid concern. Pistol Whip is a game where you'll be moving around constantly, ducking, dodging, weaving, and crouching to not only avoid gunfire but also to avoid building columns or just to reach far enough to smack enemies with your gun.
The PSVR's movement tracking is certainly lower fidelity than you'll find on other platforms the game can be played on. Despite some tracking issues while playing, the PSVR's tracking limitations don't hinder the core gameplay. Word of warning, though: there's a bigger learning curve on this version of the game because you have to act slightly unnaturally at times when moving. You'll also regularly be warned about moving out of the range of the PSVR's camera and may even find times where your guns just aren't quite tracked correctly in 3D space.
Much of this can be owed to the PSVR camera's limited viewing range, which doesn't regularly encompass the area below the player's knees. Given that you'll be shooting downward to get to enemies from time-to-time, it can be more difficult than necessary to position yourself to get a good shot. After an hour, though, I found myself moving more autonomously to fit the restrictions presented by the PSVR. It's not the end of the world since you'll eventually work around it, but the game doesn't feel as completely natural on this platform as it does on others.
Pistol Whip Significant new content
While platform differences can make the game feel a tad less responsive than on other platforms, there's no doubt the PSVR version of the game is superior in terms of content at the moment. The PSVR version is the first version to include trophies that can be earned throughout gameplay, with 24 trophies in total to be earned. These weren't available for the review period but are in the final retail game. It's likely these achievements will make their way to other platforms, but we weren't given a date for that yet.
The PSVR version launches with all 15 scenes, including the most recent 5 added since the original launch last year. Sometime in August or September, players will be treated to the free Heartbreaker update, which adds 3 new scenes that move to different, more chill beat than the current selection. The big, bad expansion pack comes later this year and will mark the first DLC for the game.
PSVR players will also find that all of the guns are available to choose from right away, complete with every customization option available. That's several pages of different skins for each gun, the ability to choose colors for the gun's skin, and the gun's metal, as well as four unique sounds to complement your songs. Each gun can be customized and saved for later use, so feel free to make them all your own unique style.
Pistol Whip Moving to your own beat
If you're not familiar with the Pistol Whip formula, the game goes a little something like this: select from 15 different scenes, each of which is designed to make you feel like you're on an action movie set. Many shooting gallery scenes in movies like John Wick feature heart-pumping tunes that get your adrenaline flowing, and the gameplay of Pistol Whip plays perfectly to this concept. While Pistol Whip is considered a "rhythm shooter", players don't need to actually shoot to the rhythm to win.
That's a stark difference from games like Audica or Beat Saber where the entire goal is to utilize the game's mechanics to complete a song. Players who would rather work on their shooting skills can apply one of the many modifiers that allow more than one gun, disable auto-aim for bonus points, or even make it so one hit will kill you. Players that want to live out their fantasy of taking down all the bad guys to the beat of a song will find that they generally score higher than players who don't.
This is where the rhythm shooter concept comes in, and the game rewards you for staying on the beat instead of punishing you for losing it. You can even enable metronome haptic feedback so the control rumbles lightly to that beat, which might help some players along the way. It also means that Pistol Whip can be considered as much an action shooter as it is a rhythm shooter and opens the way for several different styles of play. That's why each level is referred to as a "scene" instead of a "song".
Make no mistake about it, though. No matter if you're playing to get the most accurate shots or the most accurate beat, moving your body constantly is the key to winning (and not getting shot). Each scene presents different enemy placements and signature moves, and all of them reward players that really get into the game and move their bodies. You'll definitely be feeling the burn after each play session.
Pistol Whip bottom line: Is it worth playing?
At its core, this is the same amazing game that players (including myself) have loved since last Fall, except with more content than ever. PSVR players won't have to settle for a lesser experience just because they were late to the party and, in fact, get the bonus of trophies to unlock that no other platform has at this time. The only real downsides are the relatively small amount of content (only 15 scenes to play), and some movement limitations caused by the PSVR's lower-fidelity tracking system.
4 out of 5
All-in-all, this game is a must-have for any PSVR player looking for a unique experience that blends the feeling of an action shooter with a heart of rhythm. It'll make you feel like a badass action movie star from start to finish, dodging bullets and taking down every bad guy on your way to victory. Whether you love rhythm games or can't get enough of shooters, there's something for everyone here.
Shooty shooty, move your booty
The badass simulator
Ever wanted to be an action movie legend? Pistol Whip might be your closest chance, and it's highly likely you'll get some good exercise out of it, too.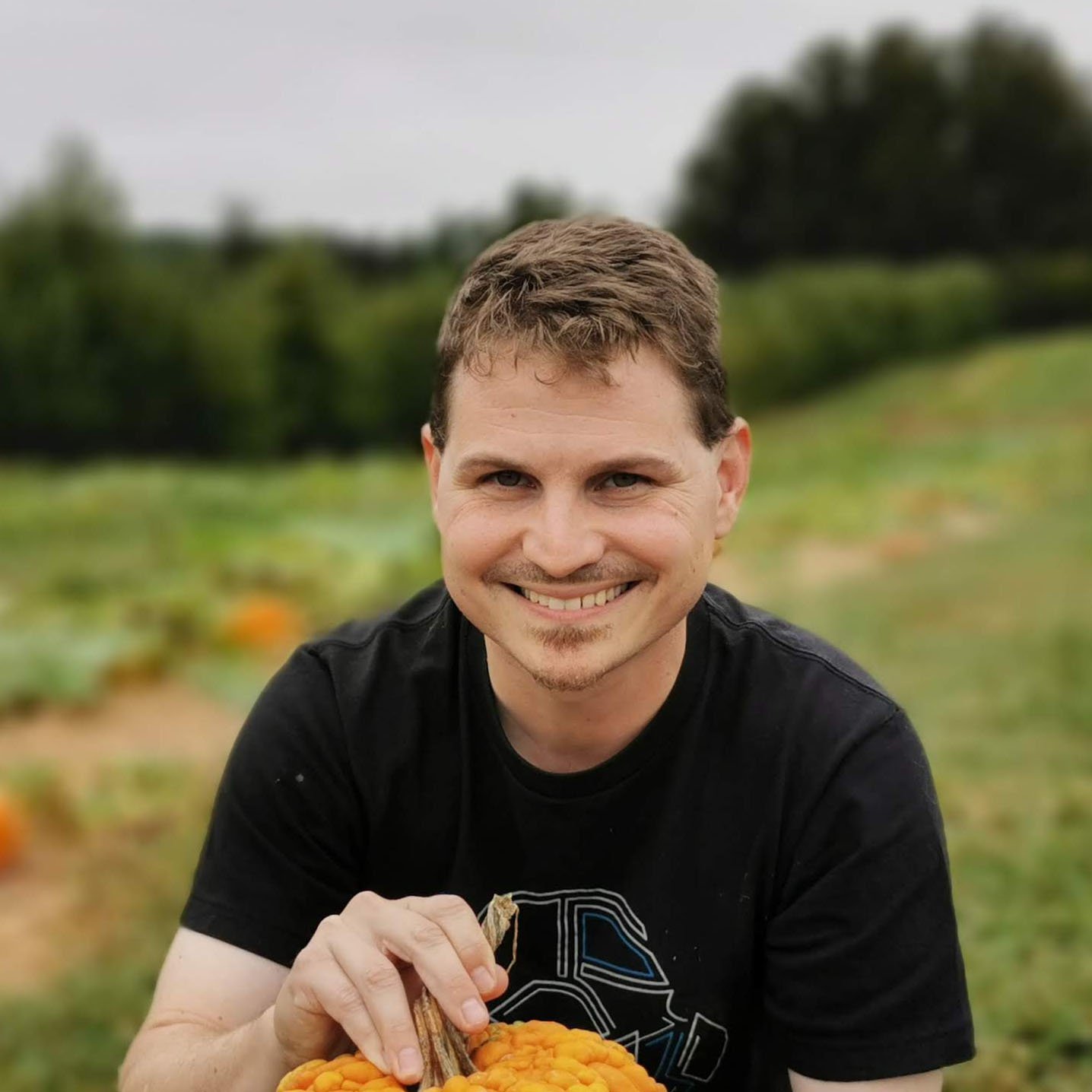 Senior Content Producer — Smartphones & VR
Nick started with DOS and NES and uses those fond memories of floppy disks and cartridges to fuel his opinions on modern tech. Whether it's VR, smart home gadgets, or something else that beeps and boops, he's been writing about it since 2011. Reach him on Twitter or Instagram @Gwanatu