Outlook users can now join Hangouts with new Google plug-in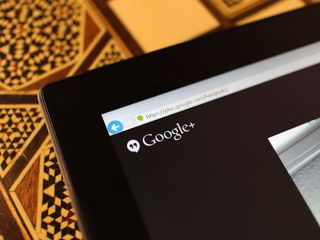 Google has now released a plugin for Google Apps apps user who also use Microsoft Outlook allowing them to use Google Hangouts to do a video conference call. Users can now initiate or join a Google Hangouts call directly within Outlook's mail or calendar functionality if they also have a Google Apps account.
To do this, you must download and install the Hangouts Plugin for Outlook on your Windows system. After the installation, you'll see a new icon that will allow you to schedule a new Hangout from either Outlook Mail or Outlook Calendar. Users can also join a Hangout once they have received the email by clicking on the external link to join a room.
Google says you can also use Chromebox as well and continue with your workflow: "If you're deploying Chromebox for meetings, now you don't have to stop using Microsoft Outlook® to schedule Hangout video calls."
For more details about using Google Hangouts in Outlook, you can also visit the Google support page.
Source: Google
Hi guys. What do you think is the best browser In the world of Android? Posted via Android Central App

I personally like dolphin

What about normal Hangouts chat within OutLook?

Yet you can't release Maps on Windows Phone? Posted via Android Central App

it is in the windows app store, what are you talking about? http://www.windowsphone.com/en-us/store/app/google-maps/a2282991-ff5c-40...

"This Clarity developed Google Maps App and its creators are not associated with or sponsored by Google, Inc" learn to read before posting links.

Hey you'll never guess what? I don't care and was trying to be helpful. Windows phone doesn't really have the market share to really put the effort into. The only reason bb has it is because of the business users Posted via Android Central App

Neither does Chromebooks, but Microsoft still supported it. There's tens of millions of WP8 users, and that's a lot of people that could be using Google's services. Google simply doesn't want to support WP8 because they're afraid it will gain more traction. Well, it's already growing in spite of Google's lack of support. Meanwhile Microsoft fully supports Android, and they certainly don't have to. Google is only hurting themselves.

A pretty important part of the article is missing. You must have (not an option) either G-Apps or Chromebox for Business to use the plug-in. Both require purchase. The plug-in has nothing to do with your regular Hangouts. It does NOT open a browser, it opens settings that are tied to either G-Apps or Chromebox.

can I just do 1 hangout please
Android Central Newsletter
Get the best of Android Central in in your inbox, every day!
Thank you for signing up to Android Central. You will receive a verification email shortly.
There was a problem. Please refresh the page and try again.