Mobile Nations Podcast Episode 3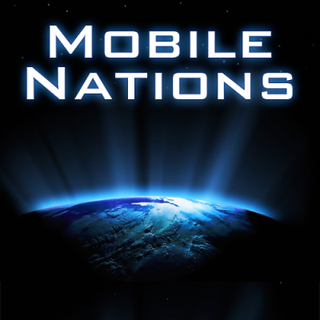 Phil, Kevin, Derek, Dan, and Rene talk Netflix on Android, media on Mobile, the RIM-pire striking back, news execs at webOS, Nokia Windows Phones, 20 million iPhones, and hitting the budget buyer sweet spot. Bringing together the heads of state of Android, BlackBerry, iOS, webOS, and Windows Mobile for full on round-table action. This is Mobile Nations!
Agenda
Feedback
Got something to say? Agree or disagree with something we said? Have something you want us to discuss on a future show? Don't just sit there yelling at the screen, dammit, let us know!
Hosts
Credits
Our music is pROgraM vs. Us3R by by morgantj. Introduction by Joseph Holder.
Thanks to the Smartphone Experts network of store for sponsoring this podcast, and to our fantastic live chat members for keeping us honest and making us smart!
Every time I see the Mobile Nations logo, I think it's a promo for a new alien invasion TV show.
Android Central Newsletter
Get the best of Android Central in in your inbox, every day!
Thank you for signing up to Android Central. You will receive a verification email shortly.
There was a problem. Please refresh the page and try again.