The HP Chromebook 15-inch touchscreen laptop is down to $349 at Best Buy thanks to a one-day sale taking around $120 off its regular price. This drop is the best we've seen for this particular spec, so if you're in the market for a Chromebook and you want one with decent power and storage, look no further. Because this one will also save you a ton of money.
One-day sale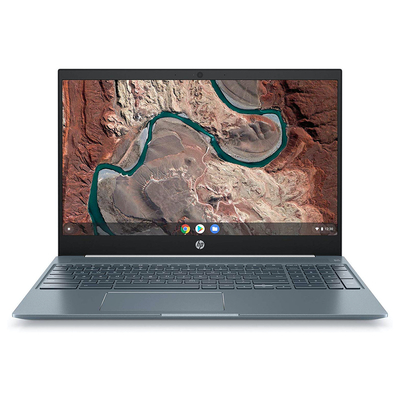 Use Chrome OS to stay productive and sync with Google's Cloud services to save space. It has an Intel i5 processor, 8GB RAM, 128GB flash storage, and a 13-hour battery life. The 15.6-inch screen has a 1080p IPS panel and is touch-enabled.
$349.00 $469.00 $120 off
The HP Chromebook 15 is powered by an 8th-gen Intel i5-8250U processor, 8GB RAM, and 128GB flash storage. The 15.6-inch IPS display has a 1920 x 1080 pixel resolution with slim bezels that make it look great. It's also a touchscreen, so you can play around with that.
Powered by Chrome OS, laptops like this depend very much on the power of Cloud storage and apps from the Google Play Store. You don't need a lot of internal space, though the 128GB on offer here is more than most Chromebooks tend to offer. However, if the that still isn't enough for you, it does have an SD card reader. Grab a new microSD card if you want a way to read a whole lot of digital media at once.
The battery lasts up to 13 hours with mixed usage, which means you can work on it all day without worrying too much about draining it. Other features include Wi-Fi and Bluetooth, a built-in webcam, USB-C port, and a full-size backlit keyboard with the 10-key numeric keypad. It comes with a one-year limited warranty.
Look through our roundup of the best Chromebooks for 2020 if you want an idea of how these specifications stack up with the competition.
We may earn a commission for purchases using our links. Learn more.