How to browse and add Alexa skills from any computer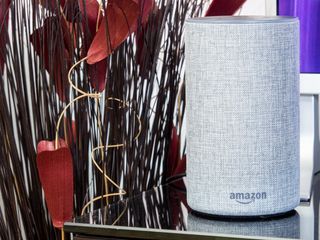 While the Alexa app on phones and tablets is the default for setting up and managing an Amazon Echo, you can do quite a bit with Amazon's website if you prefer. Just like shopping for anything else on Amazon, you can search for Skills to add to your personal Alexa and take advantage of the larger screen in the process. All you really need is the ability to log in to your Amazon account, and you can use any browser to manage your Alexa Skills.
Want a shortcut? Here are our 10 favorite Alexa Skills!
How to browse for Alexa skills in your browser
The key here is remembering Amazon has a dedicated section for Alexa Skills you can access from the homepage of its website. From there, assuming you've used Amazon to shop before, everything should feel familiar.
Open your web browser and go to Amazon.com
Hover your mouse over the Departments tab in the top left corner of the home page
Move your mouse down to the Echo and Alexa section to expand your options
Click on Alexa Skills under the Content and Resources section
The Alexa Skills section of Amazon gives you several navigation options. There's a banner for some of the most popular promoted Skills, individual categories for popular questions, and a full breakdown of every category on the far left. If you're just browsing for what is available, your best bet is to pick a section and read on.
If you have a more specific idea of what you are looking for, the search bar at the top of the screen will now only show you Amazon Skill-related results. You can search for anything, and if there's a skill for it you'll get some results.
How to add Alexa Skills from your browser
Once you have found an Alexa Skill you'd like to try for yourself, all you need to do is enable it. Since Alexa Skills are added to all of your Amazon Echo accessories at the same time, the only requirement on the web is that you be logged in to your Amazon account from the browser you are using. Once you are signed in, enabling a Skill is easy.
Click on the Alexa Skill you want to enable
Click the Enable button on the right side of the page
Confirm the skill has been enabled by speaking one of the test phrases listed on the page
Once you have confirmed the Skill has been enabled, you're all done! If you have decided this Skill doesn't do quite what you were hoping, you can also use this same page to remove a Skill. As soon as you click the Enable button, it will change from orange to gray and now say Disable on it. Clicking this will remove the Skill from your account, and you'll be right back where you started.
Get the Android Central Newsletter
Instant access to breaking news, the hottest reviews, great deals and helpful tips.