Best Roku 2023
From simple HD streaming to Dolby Vision 4K video, there's a Roku for every need.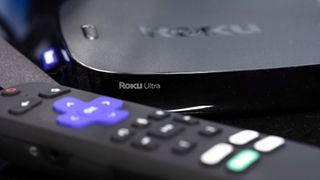 (Image credit: Android Central)
If you're looking for the best Roku streaming devices, then you've come to the right place. Roku has a bunch of different streaming products that are so easy to set up and use. You'll get access to thousands of movies and TV shows with devices that are compatible with smart TVs and for those of you who still have dinosaur-aged TVs. We love using Roku devices and have picked out our favorites for you in several categories, although our favorite is the Roku Ultra.
These are the best Roku devices to upgrade your TV
Why you can trust Android Central Our expert reviewers spend hours testing and comparing products and services so you can choose the best for you. Find out more about how we test.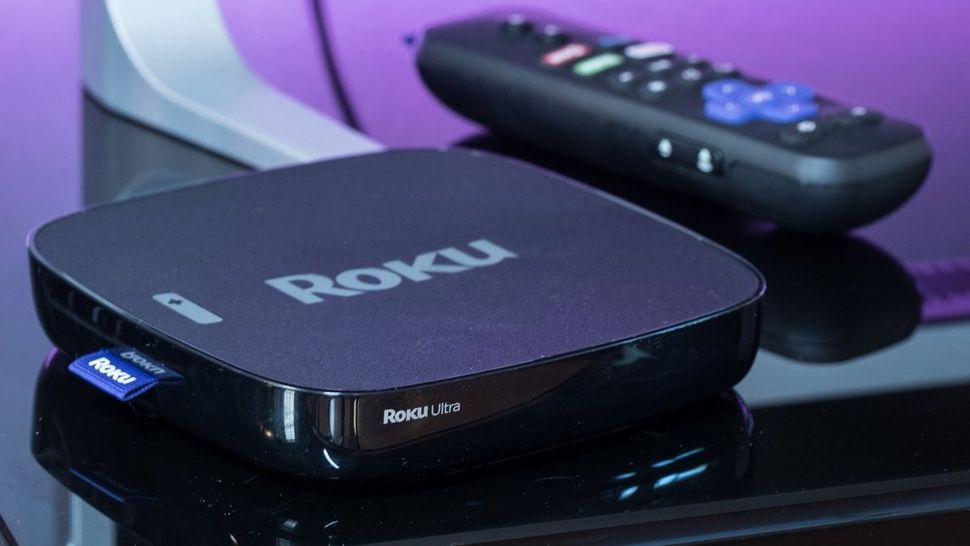 Roku Ultra
Jack of all trades
Reasons to buy
+
Dolby Vision HDR, HDR10/10+, and HLG support
+
Built-in headphone jack for "night listening"
+
Lost remote finder
+
Works with Alexa, Google Assistant, and Siri
+
Built-in Ethernet
Reasons to avoid
-
The most expensive Roku
-
Large compared to other streaming boxes
The Roku Ultra is the company's premium streaming set-top box. It offers all the high-end specs you'd expect in such a device, like 4K UHD and HDR, as well as support for Dolby Vision and Dolby Atmos. It also has some killer usability features unique to the Roku brand, such as a Lost Remote Finder on the box. The next time that pesky remote slips between the couch cushions, all you have to do is press a button, and it will make a sound to help you locate it. As far as connectivity, this box has 10/100 Ethernet and Wi-FI 5 support with MIMO for buffer-free 4K playback.
The Roku Ultra also comes with the Roku Voice Remote Pro with a 3.5mm headphone jack and includes JBL headphones with the device so that you can listen to your favorite program without disturbing those around you. With a 3.5mm headphone jack, you can use other wired headphones as well such as a set of open-back headphones for a wide and realistic sound stage. The device has a built-in Roku assistant to help you navigate the interface and find programming. You can still use Amazon's Alexa, Google's Assistant, or Siri if you prefer, although it's not hands-free.
Roku fans are Roku fans because the company has an open approach to allowing content from all kinds of services onto their devices. Their products are also fairly customizable compared to the competition, and the Ultra is one of the only streamers we know of that offers local playback via a USB-A port. The Roku Media Player will recognize H.264/AVC, H.265/HEVC, VP9.2, and AV1 formats with most wrappers including MKV if you like to backup your media. Audio is also supported with a ton of formats including FLAC and Dolby Atmos files.
Roku Streaming Stick 4K
The best mid-range Roku
Reasons to buy
+
Affordable entree into 4k, UHD, HDR streaming
+
Supports Dolby Vision HDR, HDR10/10+, and HLG HDR
+
Out of sight behind the TV
+
Works with Alexa, Google Assistant, and Siri
Reasons to avoid
-
Doesn't include remote finder or headphone jack
The Roku Streaming Stick 4K is just about the perfect streaming device for most people with a 4K TV. As it's a streaming stick, it hides behind the TV and is powered by USB so if you wall-mount your display, you don't have any extra wires hanging down from behind. On the technical side, this device is one of Roku's most capable streaming devices with support for 4K HDR with Dolby Vision, HDR 10/10+, and even HLG which mostly means that if it's in HDR and you can stream it, this stick can play it. Wi-Fi 5 with MIMO is supported so you also get plenty of speed to stream without buffering.
While there is a Streaming Stick 4K+ version that comes with the Pro remote, this Streaming Stick 4K sticks with the simpler Voice Remote for some extra savings. Still, this cheaper model works with Amazon Alexa, Google Assistant, and Siri for voice control. There is no USB port on this device and as a result, no local storage playback will be possible. The Micro USB-B port on this streaming stick is only for power.
With a low price and great support for 4K and HDR, this streaming stick is the best bet for most people looking for a high-quality image without spending money on extra features they won't use like the Pro remote or local playback.
Roku Express
The cheapest smart TV upgrade
Reasons to buy
+
Streams up to 1080p video
+
Compact design
+
Works with Alexa, Google Assistant, and Siri
Reasons to avoid
-
No HDR or 4K
-
No voice control on the included remote
Many people have a cheap or aging 720p or 1080p TV collecting dust and becoming more useless by the day. Roku Express is the cheapest Roku you can get but the device makes some sensible cuts to make it one of the best options for upgrading an older TV. With up to 1080p output, this Roku offers plenty of performance for many people as well and while HDR is missed, the Roku Express 4K and Roku Express 4K+ upgrades aren't too much more for those that really want the extra color data.
The Roku Express is one of the cheapest ways to upgrade your old TV with smart features including modern streaming apps, a simple and easy-to-learn remote, and even compatibility with Amazon Alexa, Google Assistant, and Siri. Speaking of Siri and Apple, this Roku also works with Airplay making it one of the cheapest ways to cast from a Mac or iOS device.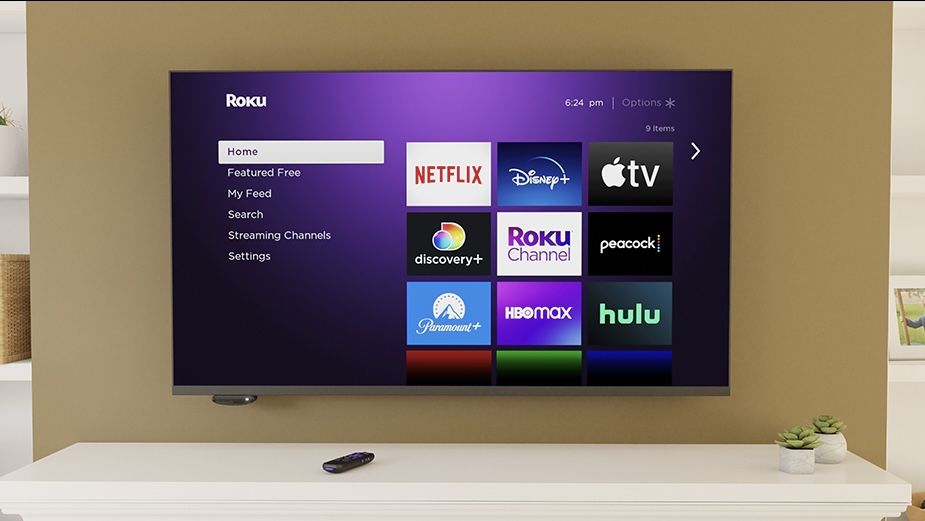 Roku Express 4K+
What do you have to lose?
Reasons to buy
+
Great value for the price
+
Streams HD, 4K, HDR 10/10+ content
+
Upgraded voice remote
+
Works with Alexa, Google Assistant, and Siri
+
Very compact design
Reasons to avoid
-
No Dolby Vision HDR support
New in 2021, the Roku Express 4K+ streaming device keeps both the improved design and great starter price of the previous Roku Express. The updated design is supposed to help the Express blend in with the TV it's attached to, especially since Roku says its USB ports can power the device without plugging into a power outlet.
While the original Roku Express topped out at HD resolution, the new Roku Express 4K+ streams HD, 4K, and HDR content. It also features a more powerful processor, dual-band Wi-Fi support, and an upgraded voice remote. Unlike the previous remote, the upgraded Roku voice remote allows you to navigate the streaming service and control your TV's power and volume from the same device.
Roku is marketing the Express 4K+ as "the most affordable way to stream in 4K," and it's not wrong. The device is also easy to set up, making it a great option for first-time streamers. However, experienced streamers who want to add a high-quality and affordable streaming device to every room with a TV should also consider grabbing a Roku Express 4K+ or two.
Roku Streambar Pro
Roku is expanding
Reasons to buy
+
Two devices in one!
+
Can act as a stand-alone Bluetooth speaker
+
Compatible with Roku TV Wireless Speakers
+
Headphone jack on remote
+
Works with Alexa, Google Assistant, and Siri
Reasons to avoid
-
No Dolby Vision or HDR10+
-
Most expensive Roku streaming device
Roku has felt enough pressure recently from other device manufacturers to begin expanding its ecosystem and product offerings beyond streaming sticks, boxes, and TVs — and into speakers. After introducing its first speaker product, the Roku TV Wireless Speakers, it added the Roku Wireless Subwoofer and Roku Smart Soundbar to the fold in 2020. In 2021, it rebranded the Smart Soundbar as the Roku Streambar Pro.
The Roku Streambar Pro combines Roku's streaming players' goodies and turns it up to 11 with amazing sound integrations. The Streambar Pro also pairs with the new Wireless Subwoofer to improve the sound quality's breadth and depth. And unlike the previous Smart Soundbar, the new Roku Streambar Pro also works with the brand's TV Wireless Speakers. Out of the box, you get four 2.5-inch speakers with virtual surround simulation.
The Streambar Pro comes with the upgraded Roku voice remote, with Google Assistant integration and buttons to control your TV, streaming, and sound all from one device. It also supports 4K, HDR, and Dolby Audio and can be used as a regular Bluetooth speaker to stream from one of the many music channels on the Roku or directly from your mobile device. One thing to keep in mind is that Dolby Vision HDR and HDR10+ are not supported so HDR content may appear lacking if you have a high-end HDR TV.
TCL 6 Series 4K
All-in-one
Reasons to buy
+
Competitive pricing for a larger 4K UHD screen
+
Supports Dolby Vision HDR, HDR10/10+, and HLG HDR
+
The brushed metal design stands out
+
Works with Alexa, Google Assistant, and Siri
Reasons to avoid
-
Complaints of screen banding
-
You're basically forced into the Roku interface
We're starting to sound like a broken record here, but Roku was also one of the first to make deals with third-party TV manufacturers to include its Roku OS on smart TVs. Many TV manufacturers did, and still do, ship TVs with their own proprietary smart software, but in general, those efforts were met with a collective meh. What the market has seemed to respond to over the past few years are the manufacturers that collaborate with the likes of Amazon and Roku to bring more established and refined smart TV operating systems to smart TVs for a more reasonable cost.
Roku has partnerships with multiple manufacturers on hundreds of Roku Smart TVs, including TCL, Sharp, JVC, Philips, and others. The one that we've had a good experience with, which also happens to be lauded by critics and Amazon reviewers alike, is the TCL 6 Series of Roku smart TVs.
The TCL 6 series is available in 55, 65, and 75-inch versions. It features a 4K, UHD MINI-LED QLED screen with support for Dolby Vision and all of the ports and accessories you'd expect, as well as the famous Roku remote. You can use Roku's voice search or connect Amazon Alexa, Google Assistant, or Siri to the device for added functionality.
Roku TV Wireless Speakers
Stream in stereo
Reasons to buy
+
Affordable quality sound
+
TV remote and speaker remotes included
+
Pairs with Roku Streambar Pro
+
Can work as surround speakers
Reasons to avoid
-
Won't work with other ecosystems
-
You might need mounting accessories
-
Expensive
The beauty of these speakers is that they promise to deliver outstanding sound at an affordable price point. They are bundled as a stereo pair and are incredibly easy to set up. They come with their own Roku Touch remote so that you can adjust the volume and sound settings independent of your viewing experience. They also support Bluetooth streaming so that you can enjoy your favorite audio from any compatible Bluetooth device.
The biggest drawback to the Roku TV Wireless Speakers previously was that they couldn't be paired with the Roku Smart Soundbar; however, they're now compatible with the new Streambar Pro. You can also pair the TV Wireless Speakers to Roku's other new audio accessory, the Roku Wireless Subwoofer. As a result, Roku sets itself up to be a competitive player in the more expansive home theater space with an expanding audio lineup.
Bottom line
Roku aims to be your one-stop shop when it comes to home entertainment and it has largely succeeded in building some of the best streaming devices you can buy. With an ever-expanding product portfolio that stretches from cheap streaming sticks to high-end streaming boxes, integrated smart TVs, and audio solutions, you can go crazy outfitting your home with the latest and greatest from Roku.
Our top choice for Roku streaming products is still the Roku Ultra. It's priced below competing boxes from Apple and Amazon and offers a great video experience. However, if you are looking for an all-in-one solution, the TCL 6 Series TV is a good value for a great TV. Alternatively, if you're getting into high-definition streaming, or if you want to outfit multiple spaces, you can't go wrong with the updated Roku Express 4K+.
If you're looking for something a bit more substantial, however, then the new Roku Streambar Pro may be the best option for you. A larger and pricier version of last year's Streambar and the successor to Roku's original Smart Soundbar, The biggest perk of the Streambar Pro may be the virtual surround feature, which the company says "creates spacious audio that moves around the room for an enhanced audio experience." The Streambar Pro is also compatible with the Roku TV Wireless Speakers, which wasn't the case with the previous Smart Soundbar model.
We hope this list was helpful to you if you're considering picking up a new Roku device soon. Whatever you choose, we wish you happy streaming!
Get the Android Central Newsletter
Instant access to breaking news, the hottest reviews, great deals and helpful tips.
Jeramy is the Editor-in-Chief of Android Central. He is proud to help *Keep Austin Weird* and loves hiking in the hill country of central Texas with a breakfast taco in each hand. You can follow him on Twitter at @jeramyutgw.