AT&T offering $50 for Google Play with a smartphone or tablet purchase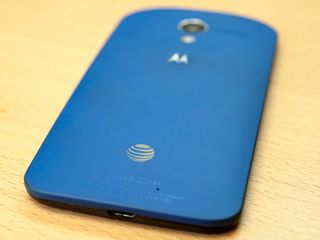 AT&T is tossing $50 of Google Play credit to anyone activating a new Android device with them over the next two weeks. Of course, you've got to sign up for a two-year agreement on a qualifying plan, but if you were in the market to do that anyway, now might be a good time. The deal applies to both phones and tablets.
If you're looking for suggestions of what to get, the Galaxy S5 and HTC One M8 are both obvious picks, and the Moto X is a good choice if you're on a budget. The ASUS Padfone X just came out on AT&T.
Head on over to AT&T to take advantage of the deal (opens in new tab). Any takers? What would you spend $50 of Google Play credit on?
Source: AT&T
Simon has been covering mobile since before the first iPhone came out. After producing news articles, podcasts, review videos, and everything in between, he's now helping industry partners get the word about their latest products. Get in touch with him at simon@futurenet.com.
By activating is this a new line or new device upgrade included? Posted via Android Central App

New, upgrade, next or off contract price

This offer has been on the site since towards the end of May. I purchased two androids online and am still waiting, now past their "7 business days from purchase" and am still yet to receive the codes (BTW the offer is "good" for 10 devices/credits). Been on the phone with ATT earlier in the week and for 3.5 hours this morning and spoke to 11 people and got nowhere. Tomorrow is my 14th day and I will cancel the lines if the email with the credit doesn't show.

Will it apply to a G3 preorder if that comes around in time?

Looking at this too. Posted via Android Central App

I'd be mad about already having my S5, but they gave me that sweet free AT&T locker storage. I use that like... Never. Would rather have this deal.
Posted via Android Central App
Android Central Newsletter
Get the best of Android Central in in your inbox, every day!
Thank you for signing up to Android Central. You will receive a verification email shortly.
There was a problem. Please refresh the page and try again.