AC Podcast 512: Extended Remix Feat. SomeGadgetGuy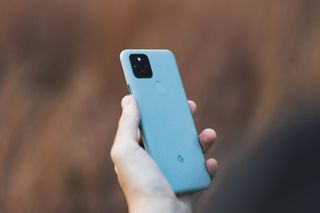 (Image credit: Hayato Huseman / Android Central)
Daniel goes one-on-one with Juan Carlos Bagnell, aka SomeGadgetGuy! Tune in for their chat about new phones, upcoming phones, and the inner game of gadget reviews. They also discuss resisting the tendency to grade on a curve, WandaVision, and more!
Listen now
Links:
OnePlus 9: Release Date, Price, Rumors, News, Leaks, and Specs! | Android Central
Sponsors:
Indeed: Indeed gives you the smart tools to make hiring decisions quickly, and to be confident that you're making the right hire for your team. Try Indeed out with a free $75 credit at indeed.com/acp. Terms, conditions and exclusions apply. Offer valid through March 31.
Android Central Newsletter
Thank you for signing up to Android Central. You will receive a verification email shortly.
There was a problem. Please refresh the page and try again.