Tilt Brush creations can now be exported to other projects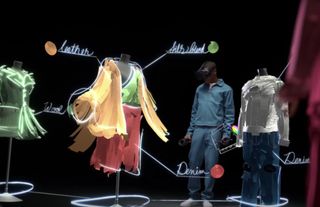 Google announced that it's released the Tilt Brush Toolkit, an open source library that lets you bring those Title Brush creations over to other projects.
Tilt Brush is one of the more creative apps available for the HTC Vive — after all, it essentially allows you to paint your world. The toolkit comes equipped with Python scripts and a Unity SDK that enable you to turn those creations into movies, interactive stories, games, music videos, or whatever else you can think up with the apps and services in your arsenal.
The brush shaders, audio code, and file format conversion utilities are all a part of the package so that you have a relatively stress-free transition over to a new project. Now get to painting! Virtually, that is.
Watch a man virtually recreate a car from memory using Tilt Brush
Florence Ion was formerly an editor and columnist at Android Central. She writes about Android-powered devices of all types and explores their usefulness in her everyday life. You can follow her on Twitter or watch her Tuesday nights on All About Android.
Waiting.on the first movie to use this technology. Could be more interesting than traditional animation.
Android Central Newsletter
Get the best of Android Central in in your inbox, every day!
Thank you for signing up to Android Central. You will receive a verification email shortly.
There was a problem. Please refresh the page and try again.