Everything that's new in OxygenOS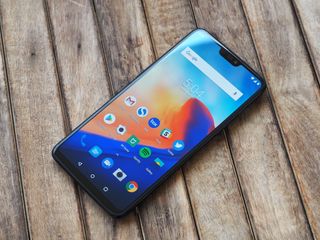 (Image credit: Harish Jonnalagadda / Android Central)
OxygenOS is the software that powers OnePlus phones, and even if you're not enrolled in the Open Beta, it's still frequently updated with new features and bug fixes to keep an eye out for.
It can be tough to keep track of what's new, so we'll be updating this guide with each new OxygenOS update that's rolled out.
January 2, 2019 —OnePlus 6 gets December 2018 security patch, Wi-Fi improvements, and more with OxygenOS 9.0.3
Hot on the heels of Android Pie officially making its way to the OnePlus 5 and 5T, OnePlus is now rolling out OxygenOS 9.0.3 for the OnePlus 6 with a few small, but welcome, upgrades.
There are a lot of system improvements here, including better Wi-Fi and Bluetooth connectivity, general bug fixes/improvements, and the December 2018 Android security patch.
The camera has been updated with better Nightscape and slow-motion performance as well as optimized image processing, and OnePlus has also added an audio tuner for Bluetooth earphones and VoLTE support for Bouygues FR users.
Also rolling out is OxygenOS 9.0.1 for the OnePlus 5 and 5T. This is a much smaller update compared to the 9.0.0 one that landed on Christmas day, including Wi-Fi stability improvements, optimizations for the sRGB display setting and Reading Mode, and fixes for bugs that caused devie reboots when casting the screen and a missing 4G VoLTE toggle.
Both updates are rolling out to devices now!
December 25, 2018 — OnePlus 5 and 5T get Android Pie with OxygenOS 9.0.0 update
It wouldn't be Christmas without some pie, and OnePlus is serving up a slice of the latest Android goodness with the Oxygen OS 9.0.0 OTA update for the OnePlus 5 and OnePlus 5T.
The OnePlus 5 and 5T have been testing Pie the last two weeks via the OxygenOS Open Beta program, and the changelog for the OTA update is as follows:
Updated system to Android™ 9 Pie™
Brand new UI for Android Pie
Brand new navigation gestures (Available for OnePlus 5T only)
Updated Android security patch to 2018.12
Other new features and system improvements
Added text notification mode
Added notification for 3rd party calls
New Do Not Disturb (DND) mode with adjustable settings
Integrated Google Lens mode
Android Pie has a lot of exciting features in it, but those new navigation gestures may be the most exciting of all, since OnePlus's nav gestures have been better than Google's, least to my swiping digits. This OTA update is rolling out to all users, and while installing a major updating during hectic holiday travel may not be everyone's idea of a perfect Christmas, it's a gift that OnePlus users seem more than happy with, given the copious Christmas thanks given in the update's thread on OnePlus's forum.
November 3, 2018 — OnePlus 6 gets Nightscape, Studio Lighting, and new navigation gestures with OxygenOS 9.0.2 update via OTA
Just days after the Oxygren OS Open Beta brought Nightscape, Studio Lighting and other software enhancements from the OnePlus 6T to the OnePlus 6 beta users, the features have rolled out to stable OnePlus 6 users. The 9.0.2 update is an OTA, so users can expect to see it anytime now, if you haven't gotten it already, and there's quite a bit to look forward to in this update:
Brand new navigation gestures
Improved UI for About phone
Optimized standby power consumption
Updated Android security patch to 2018.11
Added support to launch Google Assistant or other third party assistant app by holding the power button for 0.5 seconds
General bug fixes and improvements
Added Nightscape
Added Studio Lighting to enhance face contour
Can we take a moment to appreciate how quickly this came? OnePlus 6T and its sweet new camera features get announced Monday, OnePlus 6 Open Beta users get OnePlus 6T software enhancements Tuesday, and not even 72 hours later, OnePlus 6 stable channel users get them, too! Older models getting software improvements seen on newer models isn't uncommon, but seeing them less than a week after they're announced is kind of amazing, and I wish more smartphone makers would be this expedient in sharing new toys with old and new phones alike.
Of course, it helps that the OnePlus 6 and 6T are very, very similar phones.
September 23, 2018 — OnePlus Switch gets big update ahead of OnePlus 6T event
If you're going to update your device transfer application, right before you launch a new phone that uses will be upgrading to sounds like the perfect time. OnePlus is gearing up for the launch of the OnePlus 6T, which we believe is coming in October, and those upgrading from another OnePlus phone — or phones from other manufacturers — will be able to transfer over a little more using the OnePlus Switch app:
Support migrate launcher, wallpapers, and arrange of application
Support manual connection to mobile hotspots
Support backup application data
Compatible with more Android models
In addition to application data, downloads, contacts, call/SMS backups, and so much more, OnePlus Switch will be able to transfer your wallpaper to your new phone and your default launcher selection. If you used OnePlus Launcher on your old OnePlus phone, you'll also be able to transfer your home screen application layout. As a reminder, widget data is super weird is still super hard to backup properly, even on the most advanced launchers on the market.
August 22, 2018 — August security patch and Project Treble come to the OnePlus 5 and 5T
OnePlus has started pushing the OyxgenOS 5.1.5 update to the OnePlus 5 and 5T, and at first glance, the official changelog looks pretty barebones:
Updated Android security patch to August 2018
Confirm lock screen PIN without tapping the checkmark (Settings -> Security and lock screen -> Screen lock-> PIN)
However, thanks to numerous reports on Reddit and confirmation from our friends at Android Police, it would appear that this update also brings Project Treble to all 5 and 5T owners.
Project Treble previously came to these phones as part of the OyxgenOS Open Beta back in early July, so it's exciting to see that OnePlus is now bringing this feature to the official public build of the OS.
Google designed Project Treble to make it easier for OEMs to update their phones to new Android versions, and should everything go as we hope, this will allow the 5 and 5T to be updated to Android 9 Pie in a timely manner.
August 15, 2018 — OnePlus 6 gets better HDR camera performance and a fix for screen flickering
OxygenOS 5.1.11 is rolling out now to the OnePlus 6, and there are a couple big highlights that users should be quite excited to see.
For one thing, this new software further improves the HDR mode for the OP6's already great camera. Along with this, there's also a fix for a screen flickering issue that various owners have been complaining about.
Other goodies included with this update are:
Optimizations for network connections
Better stability for Wi-Fi connections
Confirm your lock screen PIN without tapping the checkmark (Settings -> Security and lock -> PIN)
General bug fixes and improvements
July 30, 2018 — Improved photo clarity, group messaging, and more come to OnePlus 5/5T with OxygenOS 5.1.4
The OnePlus 5 and 5T are getting a new OTA update to OxygenOS 5.1.4, and while it's not a particularly large upgrade, there are still a few welcome changes we're excited to see.
First off, you'll find a new feature in the battery settings called Sleep Standby Optimizations. Once turned on, your 5/5T will learn your sleeping patterns and turn off network usage when it detects you're catching some zzz's. Right before your wake up, your network access will be re-enabled so you don't miss out on emails, Twitter mentions, or other notifications you got while asleep. OnePlus says this helps to reduce battery usage throughout the night and can be enabled by going to Settings -> Battery -> Battery optimization -> Advanced optimization -> Sleep standby optimization.
Along with this, you'll also find improved photo clarity with the camera, support for group text messaging, the July 2018 Android security patch, and general bug fixes with the Gallery app.
July 20, 2018 — OnePlus 3/3T get July 2018 security patch with OxygenOS 5.0.4
Have a OnePlus 3 or 3T? You should be getting an OTA update soon that updates it to OxygenOS 5.0.4.
This is a pretty minor update, with the highlight being the July 2018 security patch. On the camera side of things, OnePlus has added a fix for an issue when adjusting manual ISO in third-party camera apps and improved the image quality for the front-facing camera.
You'll also find bug fixes for a parallel WhatsApp crash issue and problems users have had when zooming in with the front camera in Snapchat.
This update is rolling out to all OnePlus 3/3T owners now, and if you have the phone but it's enrolled in the Open Beta, OnePlus says it'll update the download link once the global rollout is finished so you can switch back to a stable build now that the beta program has ended for the two older phones.
July 17, 2018 — OxygenOS 5.1.9 brings better dynamic range to OnePlus 6 camera, Google Lens integration
OnePlus is starting to roll out OxygenOS 5.1.9 build, with the update focusing on the OnePlus 6's camera. The update will bring improvements to the autofocus and edge detection in portrait mode, as well as further enhancements to image clarity and dynamic range.
Additionally, the update will also bring Google Lens integration to the OnePlus camera app, allowing users to scan QR codes and get information about real-world objects. OnePlus says Google Lens will be making its way to the OnePlus 5 and 5T in addition to the OnePlus 6.
The update should be rolling out to select regions starting later today, and will be available more widely from July 20.
June 18, 2018 — OxygenOS 5.1.7 and 5.1.8 bring bootloader fixes
OnePlus is rolling out the OxygenOS 5.1.7 build, which includes the usual bug fixes and stability improvements along with a fix for the bootloader vulnerability that was discovered a few days ago. The build also includes fixes for scheduled DND settings.
The OxygenOS 5.1.7 build won't be making its way to Indian users, and OnePlus is instead rolling out the 5.1.8 build, which offers the same fixes as the global build. The 5.1.8 build also includes system and network stability fixes, and features optimizations to the call quality.
June 8, 2018 — OnePlus 6 gets Portrait Mode for the front-facing camera and scheduled Do Not Disturb
OxygenOS 5.1.6 is now rolling out to the OnePlus 6 around the globe and comes with a bevy of new features to play around with.
There are two big updates to the camera situation, including a Portrait Mode for the front-facing camera and a Light Bokeh effect that can now be used with the rear camera.
Also included with this update is the ability to schedule Do Not Disturb to turn on at set times and dates. Additionally, you can create your own custom rules for DND to make it work just the way you want.
Other improvements with 5.1.6 include:
Battery percentage can be seen in the status bar
Improvements for sound quality and volume with ringtones
A dual 4G option now available in SIM & network settings
Stability improvements for dual SIM cards
Idea VoLTE now working in India
Optimized call clarity
Added smart answer for Bluetooth - automatically answer incoming calls when connecting to Bluetooth devices
Optimized power consumption and Improved system stability
June 1, 2018 — May security patch comes to OnePlus 5 and 5T
OnePlus pushed out a small update to the OnePlus 5 and 5T on June 1 (OxygenOS 5.1.2), with one of the most notable changes being an upgrade to the May 2018 Android security patch.
OxygenOS 5.1.2 adds a few smaller fixes/features as well, including:
Fixed auto-rotation stability issue
Fixed Wi-Fi connection issue
Fixed microphone not functioning issue for AKG earphones
Added double-tap to lock screen
Gallery app updated with Places (map view of where your photos were taken) and a Recently Deleted folder.
May 25, 2018 — Face Unlock comes to the OnePlus 3/3T with OxygenOS 5.0.3
The OnePlus 3 and 3T may be getting up in their age, but that doesn't stop OnePlus from pushing new features to them. OxyenOS 5.0.3 is rolling out to the phones now, and the highlight here is easily the addition of Face Unlock.
This is the same technology introduced on the OnePlus 5T, allowing you to quickly unlock your 3 or 3T by just looking at it. Other items included with the update are as follows:
Android security patch updated to May 2018
Refined UI for the Shelf
New app shortcuts design
More options when long-pressing an app icon
OnePlus Gallery gets Places menu, ability to share photos to Shot-On-OnePlus, and Recently Deleted collection
Large Files category in File Manager
OnePlus Weather app gets new widget, improved positioning accuracy, and refresh interval setting
May 24, 2018 — OxygenOS 5.1.5 adds May security patch and super slow motion video to OnePlus 6
OnePlus just opened sales for the OnePlus 6 a few days ago, but even so, the company already has a new software update that's rolling out to it.
This isn't a particularly big update, but two notable additions include the May 2018 Android security patch and a super slow motion mode for the camera that records video in 720p at 480 FPS and 1080p at 240 FPS.
Other goodies include:
Preloaded OnePlus Switch app
Toggle for showing/hiding the display notch
Quick capture when the camera's in portrait mode
More actions for recently deleted files
Sign up for Black Friday email alerts!
Get the hottest deals available in your inbox plus news, reviews, opinion, analysis and more from the Android Central team.
Joe Maring was a Senior Editor for Android Central between 2017 and 2021. You can reach him on Twitter at @JoeMaring1.